"100,000+": The Curious World of China's Self(made) Media
Elephant Digest is a hand-curated newsletter written twice a week bringing you fresh perspectives on China's consumer culture and business innovation. If you enjoy what you are reading, please forward it to your friends and help us spread the words!
Not on the mailing list yet? Click here to get on board.  

"100,000+" :
The Curious World of China's Self (made) Media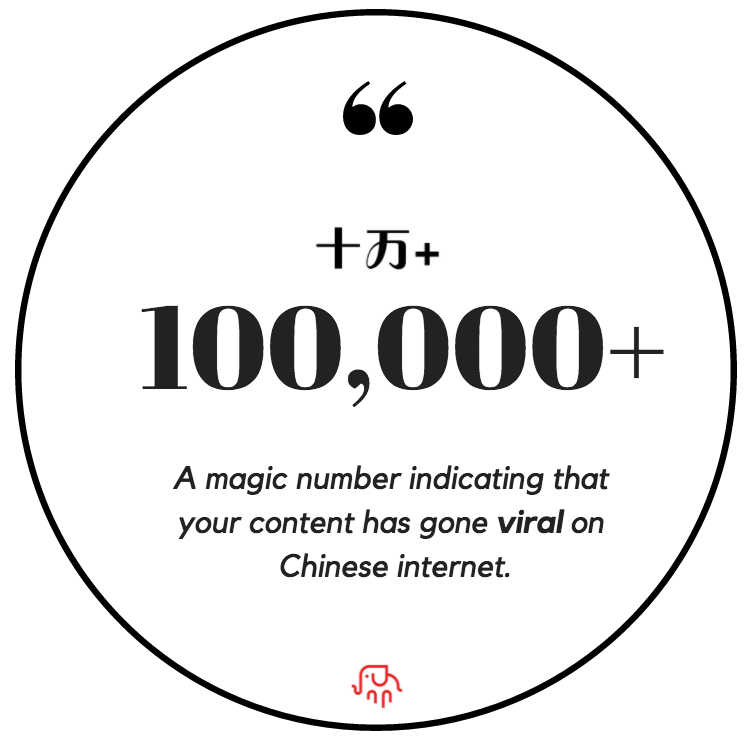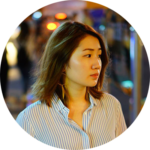 Yan:(Mysteriously) There's a word I learned last week I bet you've never heard of!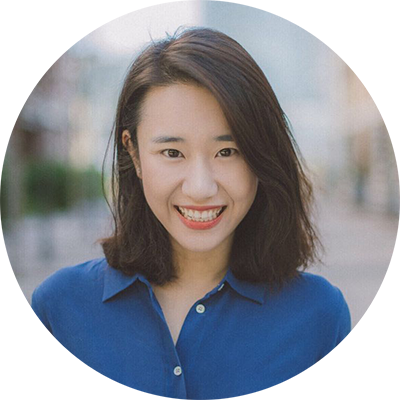 Biyi: Try me?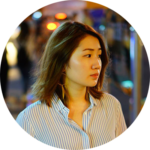 Yan: "100,000+" (十万+), you know?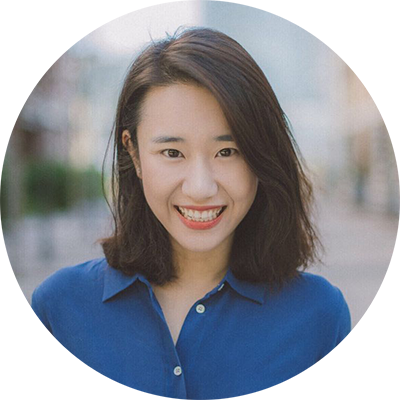 Biyi: ...Come on! first of all this is not even a word, secondly how could I not know? media is my thing, duhhhh!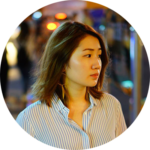 Yan: Fineee let's write about it then?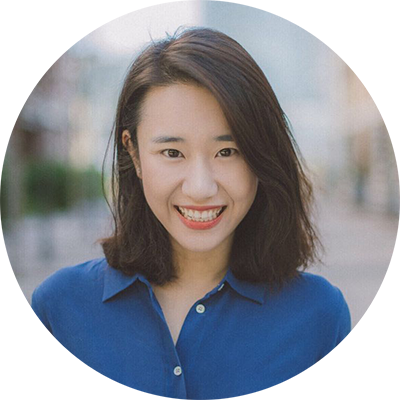 Biyi: Nope, proposal rejected. What's to write about it? it's too huge a topic..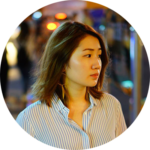 Yan: This is what you say every single time

How about to try first? I'll help you brainstorm and see what we could come up with.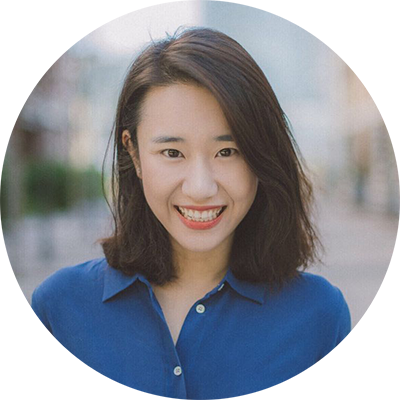 Biyi: ...Can I say no?
[Biyi's rambling time]
Last year, I was interning at a VC in San Francisco, immersing myself in the blood-pumping, so-nerdy-yet-so-cool-tech world as a free, stringless newbee.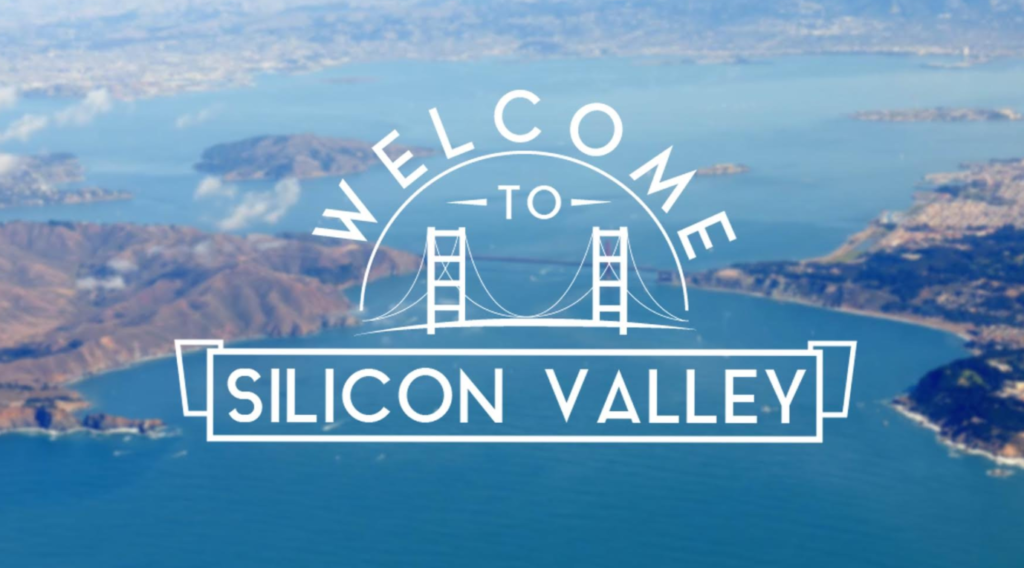 And then the election hit.
The day after the election, the city of San Francisco turned to a saddened, stormy blue. 20 hours ago everyone in the office was still happy and cheerful, and I was flying around asking about their voting experience feeling rather envious for their "I-just-voted" joys. Now, facing an office of dolorous colleagues who all had nothing more to say but to sit in quietness, I was deeply stuck.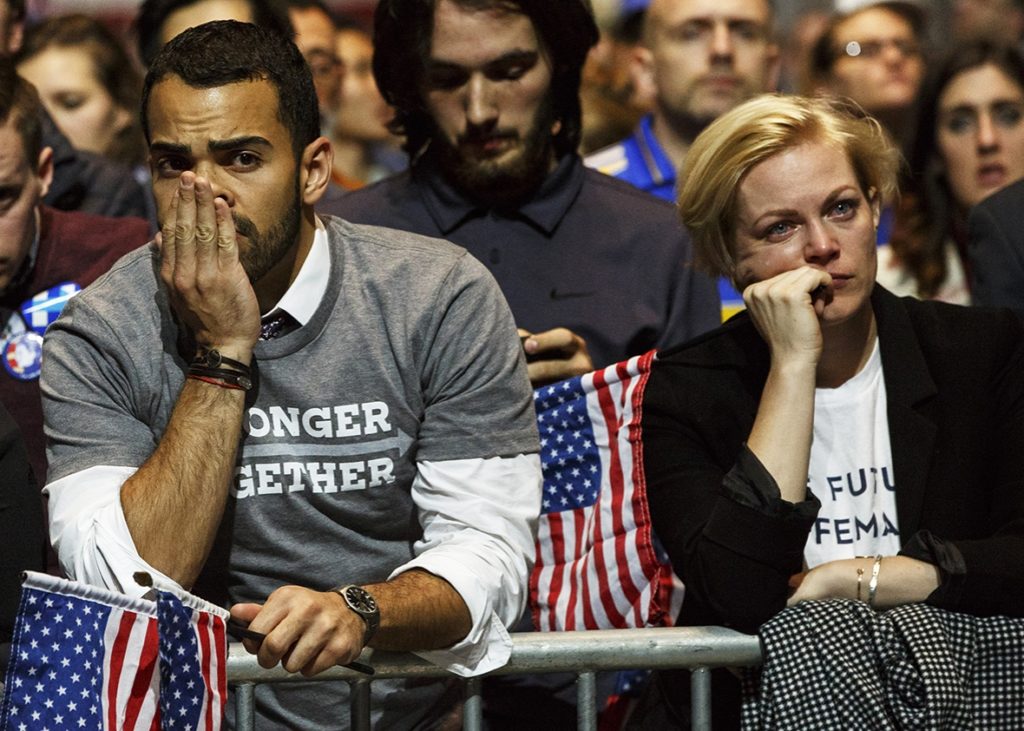 CC: Slate
I am not an American citizen and was not obligated to moan, but ever since the election, I fell into the same confusion trap together with a lot of empathetic Americans: what happened to the media, to politics, to the country and to the world? Why did things turn out the way they were and is there any way to crack a change?
Like for everything else, my thinkings run as a two-way track: with one eye in the western world, I started to look into the Chinese media scene harder and deeper.
And like everything else, I saw a lot of differences erecting on a common ground.
"Self Media"in China: Internet-powered, Capital-fueled, People-made
While fake news and the whole social-media-constructed-echo-chamber phenomenon were dooming everyone in the U.S, in China, people were busy celebrating the changes injected into the media world: thanks to mobile technology and the internet boom, over the course of the past few years, Chinese journalists and media entrepreneurs not only had bigger, wider platforms to reach out to more audiences, but also the opportunities to gain a spoonful in the capital market.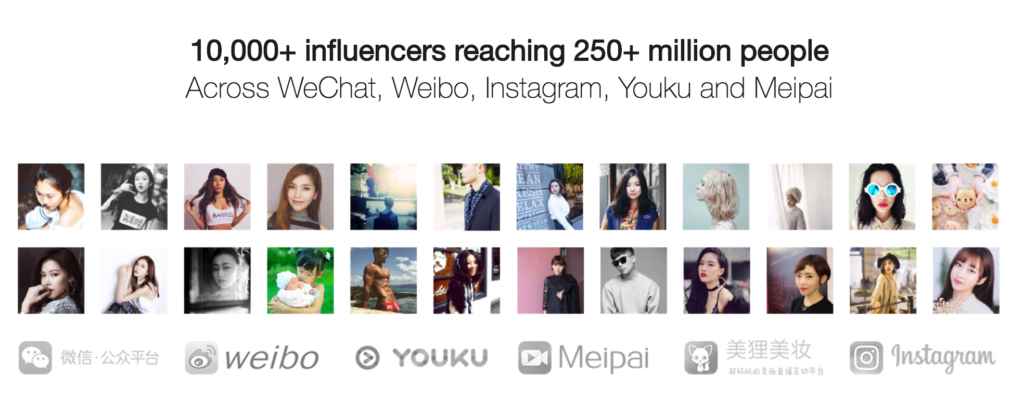 Screenshot of an advertising platform for Chinese social  KOLs.
It's been (or had been, depending on if you prefer to take a shorter or longer-term view) a wildly golden time for those interested in/working in media in China, as long as you were willing to embrace change and, of course, to work hard. Domestic venture capitalists were throwing out term sheets to WeChat public account owners, Weibo bloggers and short-video production houses, and many media entrepreneurs were granted with the freedom to capitalize through creative channels, from selling products (so-called "内容电商", translated as "Content E-commerce"), making paid-contents (both one-off and subscriptions), to receiving gifts on live-streams and asking for "rewards" from readers. All in all, media money was getting very, very hot.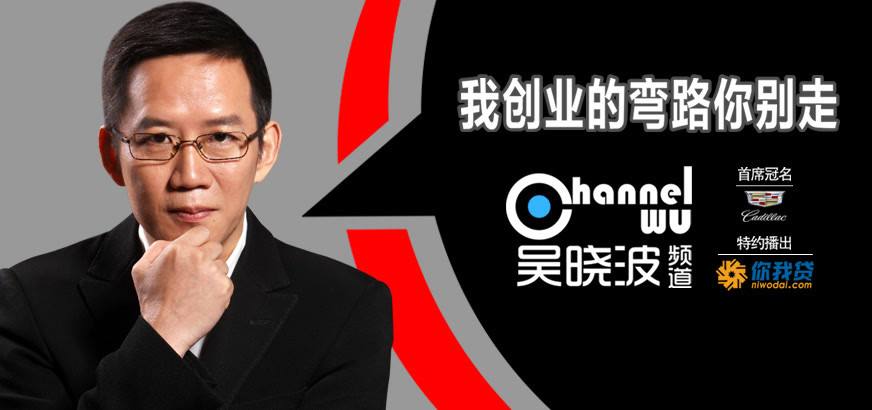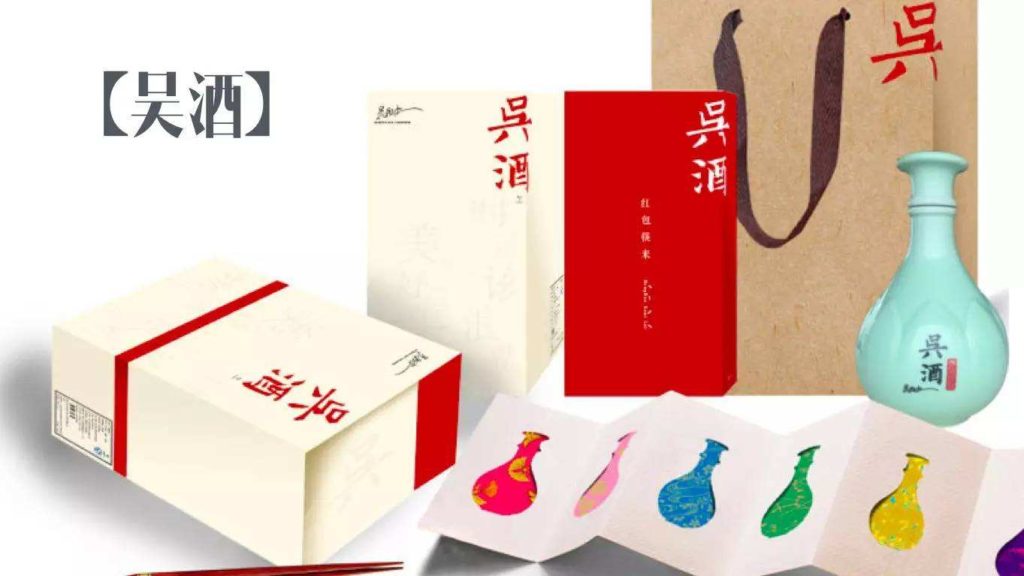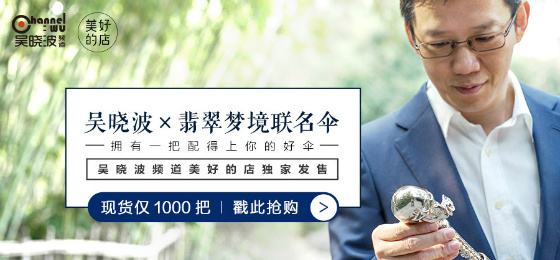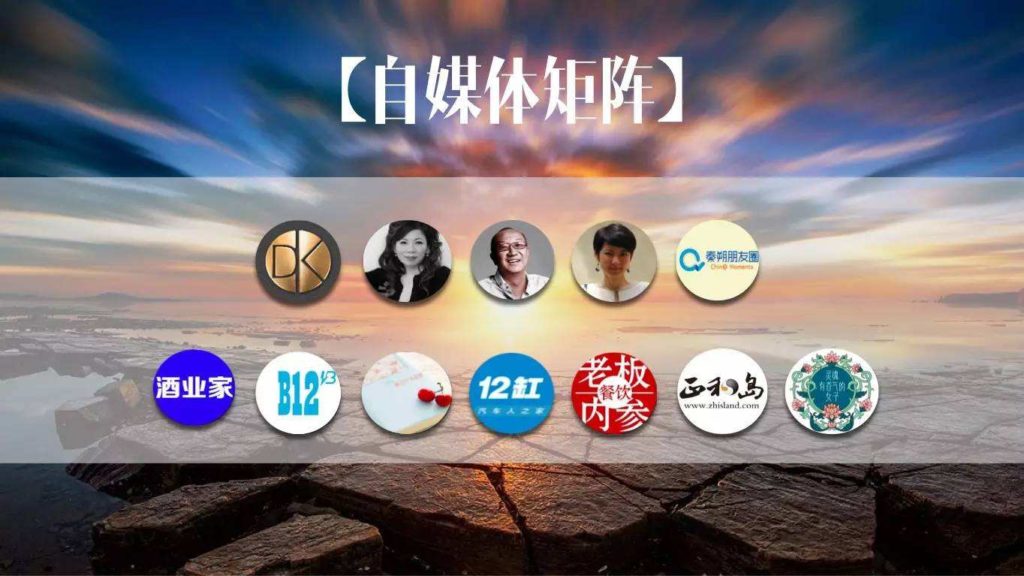 Mr. Wu Xiaobo, an once well-known Chinese finance scholar and writer, pioneered as a self-media entrepreneur by creating "Channel Wu", a multimedia content production house based on WeChat.
Apart from content creation, Wu also opened his own online store to sell various merchandise from liquor to umbrellas. He also invested in other WeChat accounts, and founded the first industrial alliance for Chinese "self-medias" targeting at the the emerging middle-class audience online.
It is under such circumstance that media entrepreneurship became a trendy watchword for money and opportunity. Since 2015, inside the Great Fire Wall of Chinese Internet, content creators popped out like bamboo shoots in early spring; WeChat and Weibo, the two social tools people use the most in China, are no longer just for social but are are media in nature (but they are still very different from the Western notion of social media, another topic..).
People who could write, draw, or just bluff would registered a public account on WeChat, some of them created popular contents and gained followers. Investors knocked on their doors and before there was even a business plan, a term sheet was presented (According to Sohu, in 2016 alone, there were over 110 Chinese"self-medias" earned investments from VCs with more than 2.1 billion RMB funding in total). So much came in such a short period, and the only question left was:
how to make money, like, a lot, a lot of money?
The answer is:  to create "100,000+" contents.


Getting the "Views 100,000+" displayed on page=golden seal for content creators on Wechat.
Making "100,000+": A Short Guide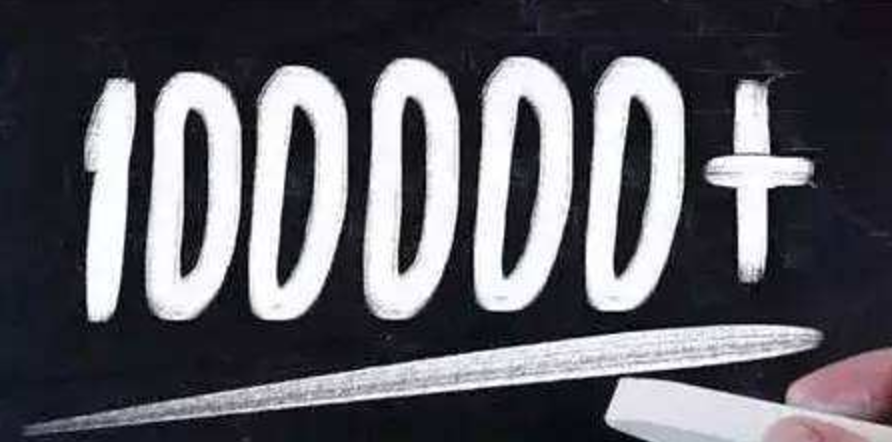 What are we talking about when talk about "100,000+", and why the heck does it matter?
For those of you that are familiar with WeChat, you might have noticed the app would automatically display two popularity indicators, one for views and one for likes,  on the bottom left corner of  public accounts' content page.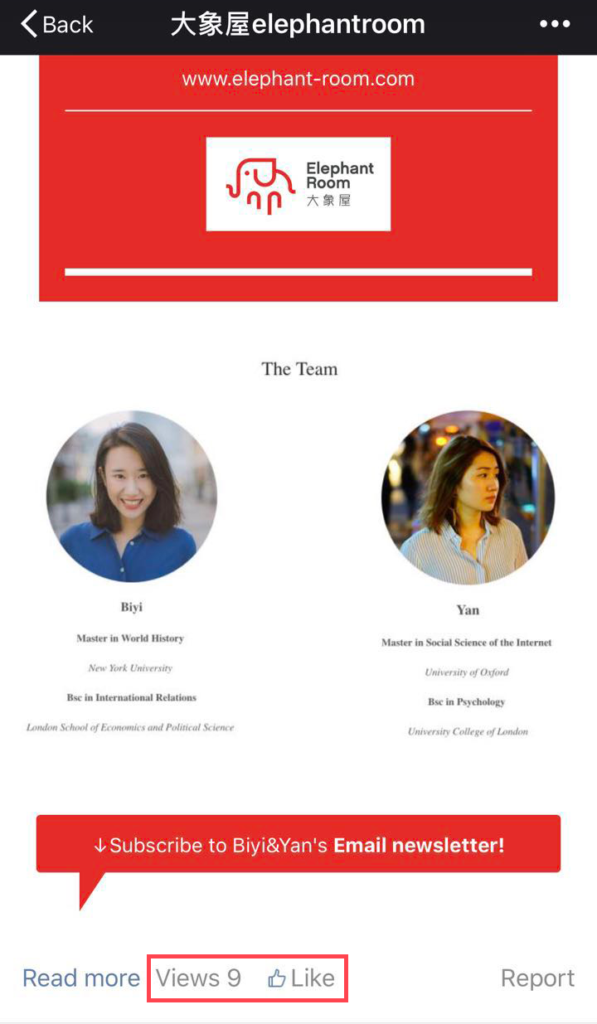 We've just started our own WeChat public account this week, and obviously are still tiny like a grain...
What's unique about WeChat's counting system is,  it stops displaying the specific view number after the piece hits 100,000+. No matter your page was viewed 100,001 times or 1000,000 times, it would just show the publics as 100,000+, and always as such.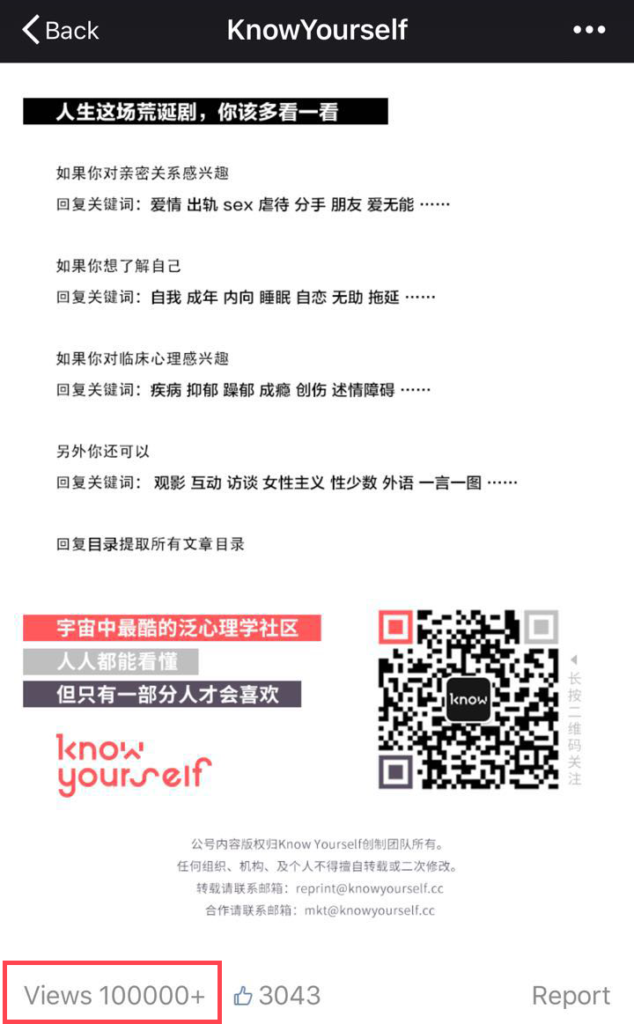 "Knowyourself", a popular social phycological account on WeChat would reach 100,000+ for every single article it publishes.
So you see, "100,000+" in this case becomes the golden milestone that also divides China's WeChat-indigenous, self-run medias into hierarchies: the more frequently an account is able to produce "100,000+", the more valued its platform for both marketers and investors.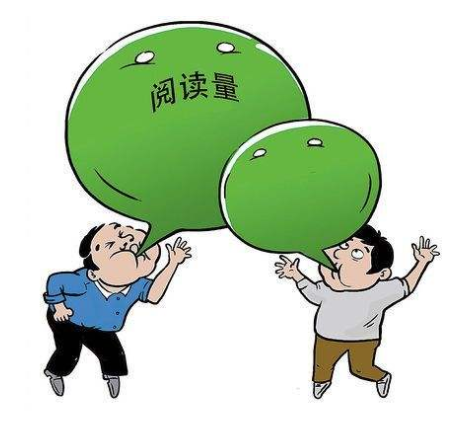 A cartoon mocking China's "self-media labors": views views and views, that number=everything.
Of course, many other indicators matter too: from subscriber numbers to conversions rates, WeChat offers a wide range of backend data for performance monitoring. However, page view (and likes) is the only index that's publicly available for everyone: you clicked into a title, swiped to the bottom of the page, and immediately its view number would pop up as a value measurement for the content you just read.
It's simple, intuitionistic, and perhaps also brutal; to achieve "100,000+" becomes the goal of many WeChat-based content creators as it marks not only the account's popularity, but more importantly, its capability to generate revenues through advertisement (either by placing an ad at the bottom of the content page or writing a "soft ads"article for the brand-of course, the latter is more expensive). Getting more "100,000+" views does not necessarily guarantee higher advertising price, yet those accounts with the most "100,000+" definitely are able to charge higher for advertising due to their sheer audience sizes. 

On Taogonghao, a web platform connecting advertisers with WeChat public accounts, "10w+ (100,000+)" is listed out as a particular key words for searching and filtering.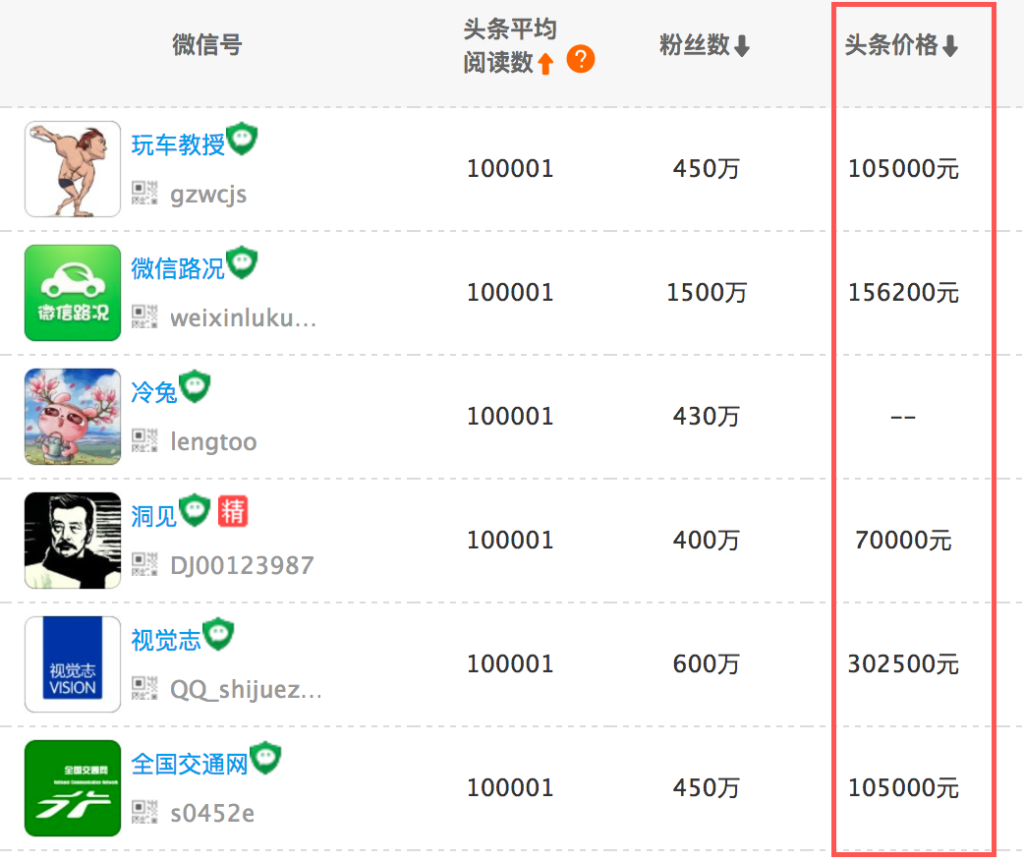 The advertising prices of some "100,000+" accounts, as they self-quoted, range from 70,000-300,000 RMB (10,100-43,500 U.S dollars) per article.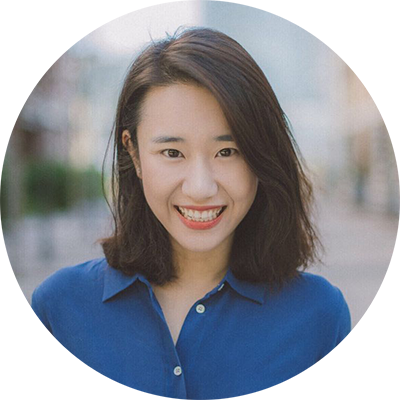 Biyi: It's now time to talk about how to produce "100,000+" contents but I am stuck-it's not like I've produced one myself!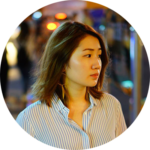 Yan: ...Stop making up excuses for procrastination! Actually I just found something interesting, check this out-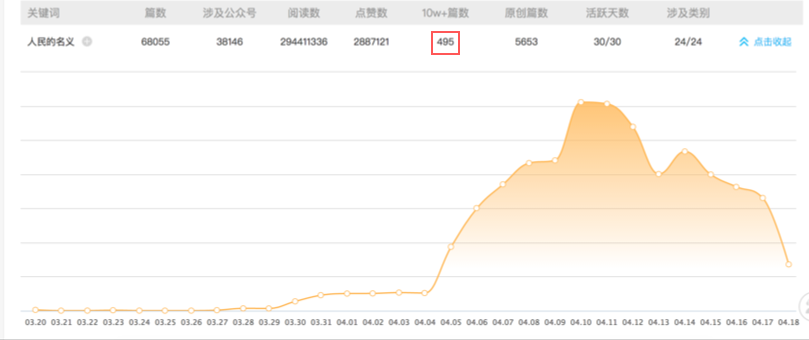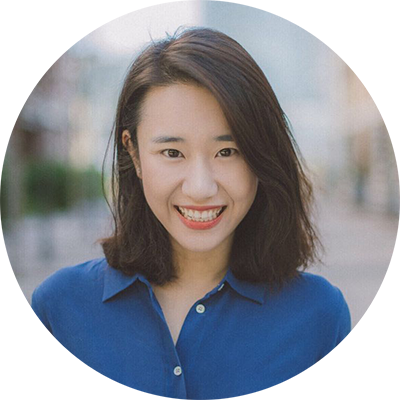 Biyi: Wowww. Almost 500 "100,000+" articles for the TV series "In the Name of the People" ?! Wait, I think one of my editor friend told me their article about this show hit "100,000+" easily too...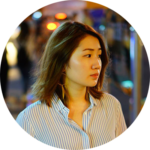 Yan: Yeppp. Also, remember last week when the cheating affair of Bai baihe (a famous Chinese actress) broke out? Within one day, there were 39 articles that hit 100,000+, all talking about nothing but the affair.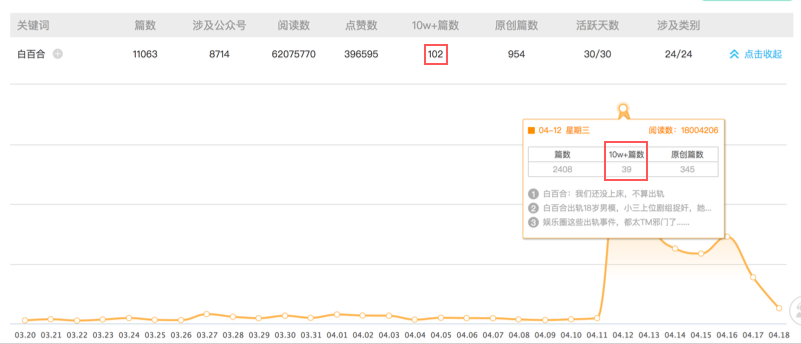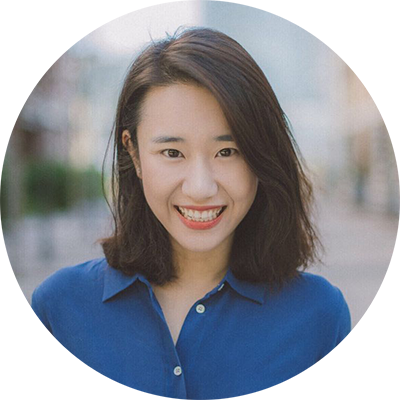 Biyi: Arghhhh. I love gossips and always think it is healthy to gossip in small dose, but this is too much...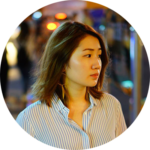 Yan: You see the trend here? Pursuing page views, instead of content quality, means self-media runners are now just writing whatever that could help them reach "100,000+" as quick as possible, and one of the most efficient way is to follow "social hotspots", be it TV shows, celebrity marriage or any other breaking news. 
Even worse, these so-called self-media writers started to analyze the pattern of trending articles, and as it turns out, there are rules of thumbs that could help you boost page views. If you read enough 100k+ articles, you would realize they either have eye-catching titles (e.g. "1 idea that could save you 300k RMB!) or following a common experience of its target readers.(e.g. "Has your mother asked you to go on another blind date?").
While the increasing number of public accounts seem to suggest an unprecedented, flourishing environment for the media, the reality might just be the opposite. Media folks don't write what they want to tell the public anymore, they write what the public wishes to see.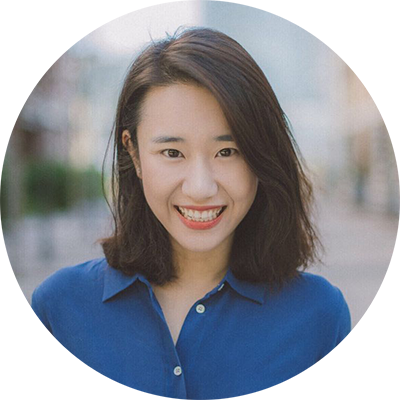 Biyi: And they can buy clicks right? (searching on Taobao) Here we go...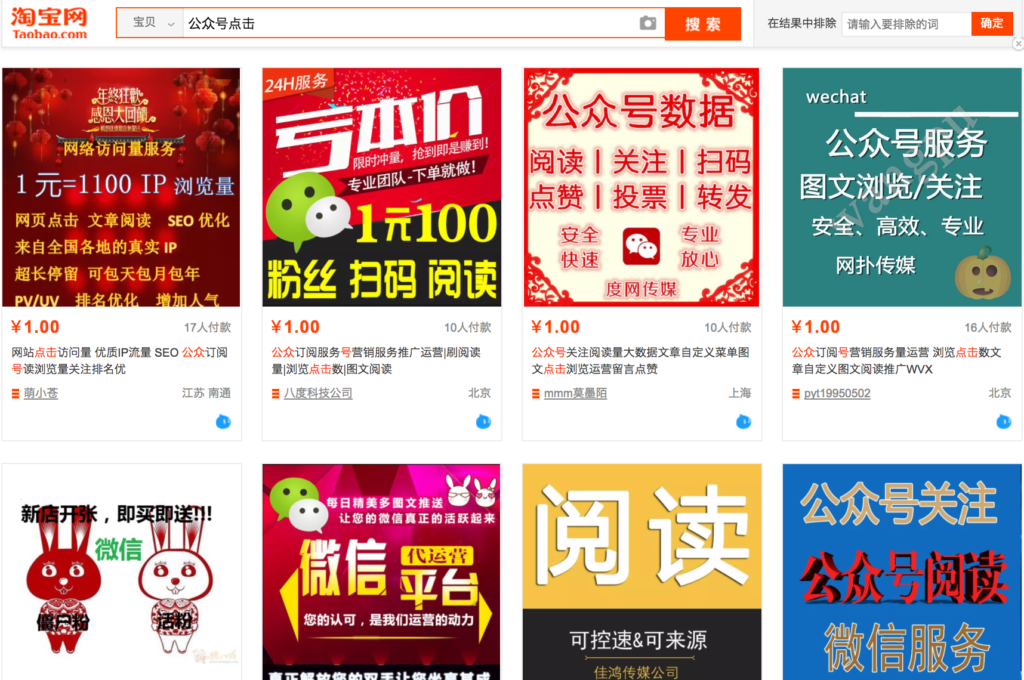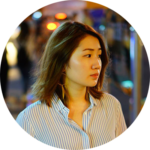 Yan: Remember last September, when WeChat punished a bunch of public accounts that had been buying clicks? Afterwards WeChat changed its algorithm for counting page views, and some well-known accounts with average over 10k page views in the past dropped to less than 1k. It was brutal...

A Step-by-step tutorial on "how to fake page views for WeChat public account" on Baidu.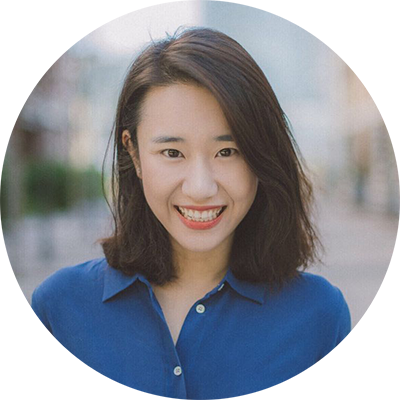 Biyi: So "100,000+"is just a scam. You get it either by writing rubbish or buying views. I am done.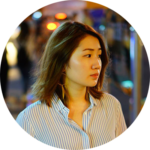 Yan: Well well, don't conclude just yet, there's s a type of content people do genuinely enjoy, and can attract a lot of 100,000+ with ease. Any idea what I am talking about?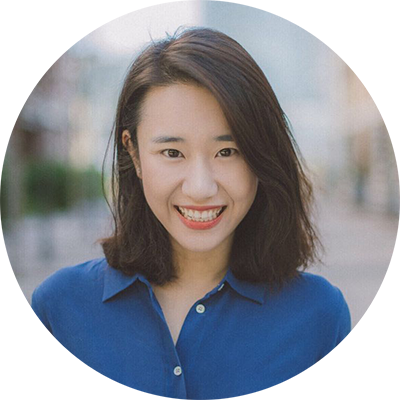 Biyi: C...Chicken soup? You mean Chicken-soup articles right?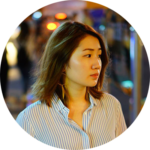 Yan: Smart gal! There's now a whole ecosystem for Chicken-soup articles  on Chinese internet, they are weirdly interesting and we have no reason not to explore!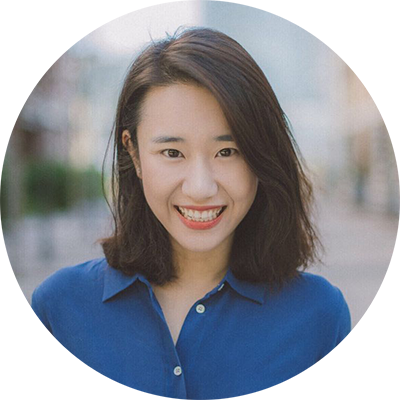 Biyi: ...Can we save it for next time? 

pleaseeee?
Elephant Room will dive into the fascinating world of China's Chicken-soup medias next time,
Get your bowl&chopsticks ready and see you then:)