From Online Influencer to Entrepreneur: The Looser's Way of Making a Business | China Creators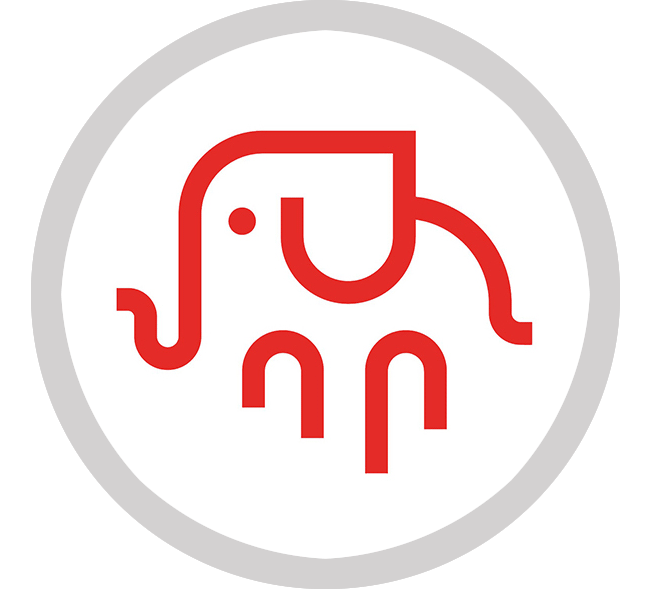 你好, Hey!
This week, we are telling you the story of Clara and Nicky, two popular Chinese fashion and beauty bloggers behind the WeChat account Zhengqiji (争气鸡), self-made entrepreneurs of the clothing brand LOOSER.
Now forget about their titles because in reality, they are just two genuinely lovely friends that are doing pretty damn cool things that we believe is worth sharing with you.
Thanks and enjoy,
xxxx,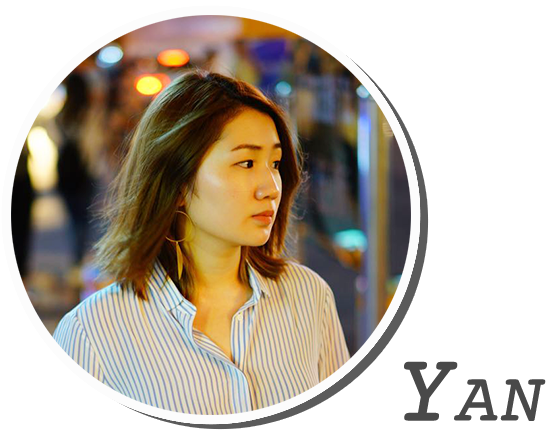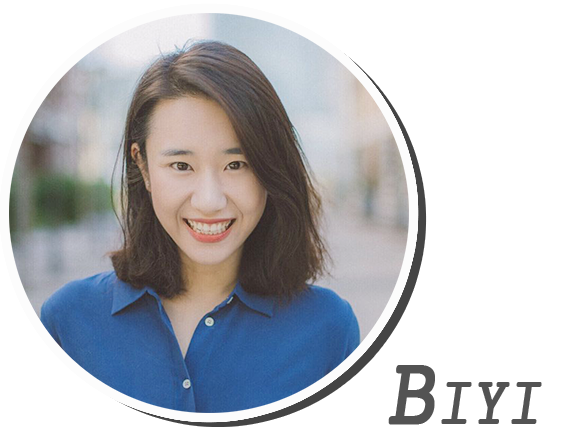 "We shopped a lot, like really A LOT.
For 2-3 times a week, we'd rush to SoHo from the NYU campus, stroll through all the stores in the area to try and buy new things. Clothes, bags, shoes and accessories…all the way until we couldn't carry anything anymore.
Shopping made us happy, the joy of material purchases, for us at that time, was truly genuine and profound."
- Clara and Nicky
-
In 2014, Clara, back then just turned 21 and was studying Communication at NYU, noticed a lot of her friends began to go back to China. Their departures made her reflecting upon her own life journey: having migrated to Canada at the age of 13, she's been far away from China for more than 8 years. "If I continued staying in North America," says Clara, "I'd graduate from college, get a 9/5 job, settle somewhere and that's it. If I went back to China, I'd be able to part of a bigger, more dynamic social change - what could be more exciting than that?"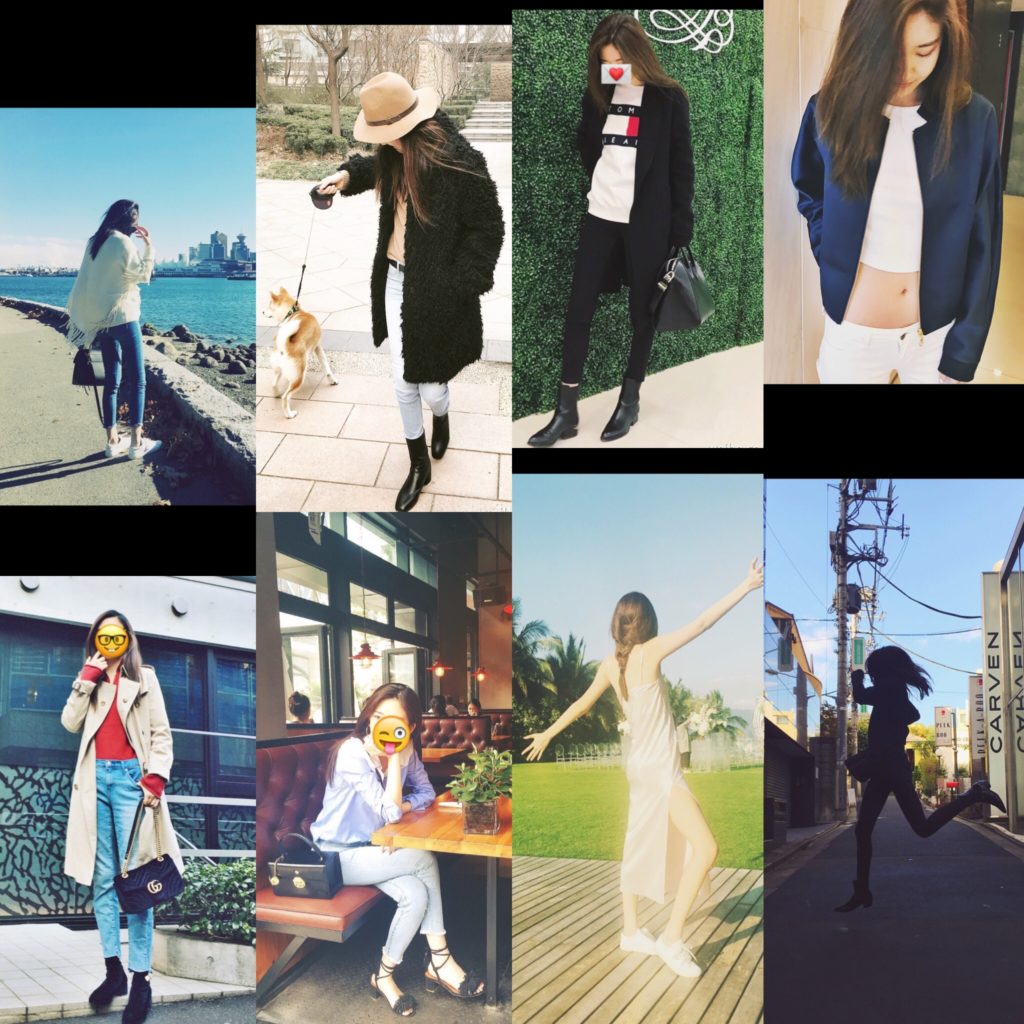 Clara, once the fashion-obsessed college girl, is now a popular influencer and entrepreneur.
So she went back. Having always loved fashion and communication, Clara sent her CV to Bazaar China and  landed on an internship a week later. The fashion world never treats interns with mercy; Clara learned quickly and worked hard, and received her full-time job offer from the magazine a year later.
"At that time," Clara looks back, "the magazine had a team of interns who shared very similar backgrounds: basically all Western-educated kids in their early 20s, just came back to China, had decent financial support and were passionate to be part of China's rising, glamorous fashion industry. We took our jobs very seriously and worked our ass off."
And there was another thing that they shared in common: all have shopped a lot. As the first generation of Chinese children grew up in accelerated globalization and rapid capital accumulation, Clara and her fashion-magazine colleagues had spent years shopping, traveling, learning and shopping even more. Material enrichment was part of their daily rituals; they took pleasure from material purchases, developed personal tastes while accumulated profound experience in fashion trends and personal styles.
-
With all the knowledge in hand, it seemed only right that they'd start sharing them with a wider audience because, why not?
In 2014,  Clara and a few of her colleagues began to write behind a WeChat Official account named Zhengqiji (争气鸡 "The Steaming Chicken", a name they made up from a random internet joke). Only intended to keep it as a side hobby, the group took turns to write under secretive nicknames about fashion and lifestyles, and soon began to attract subscribers who trusted their expert knowledge. "None of us considered ourselves to be fashion bloggers or so-called KOLs," Clara laughs, "and we didn't want to be anyway. We all enjoyed fashion, were willing to share what we know, but more importantly, we'd be 100% honest and open about our opinions. That was what truly mattered to us and, I guess, what attracted more and more audiences to our platform."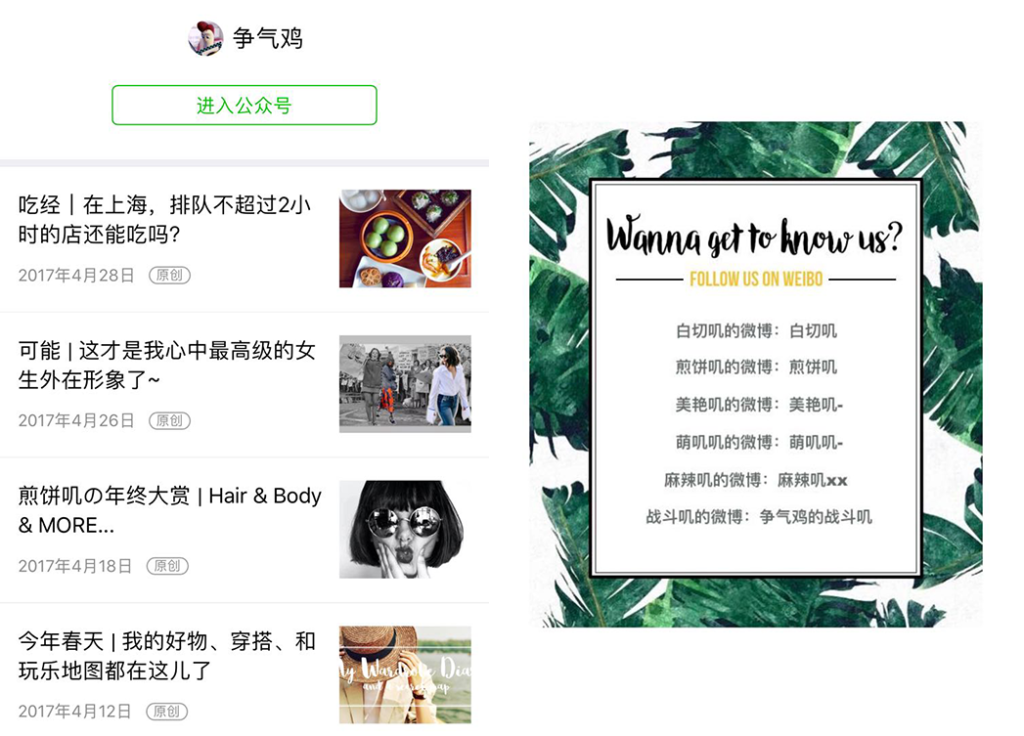 Zhengqiji started as a hobby project by Clara and her coworkers and has grown into a top-ranked WeChat Official Account on fashion.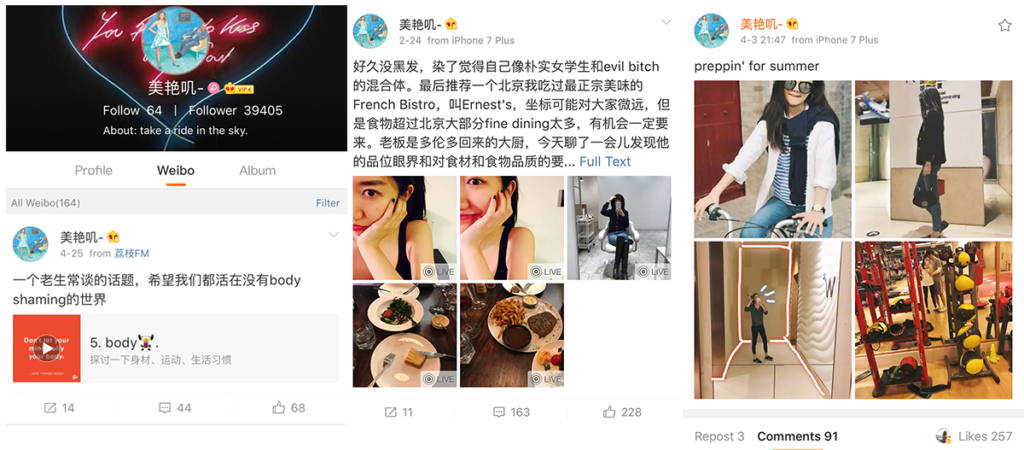 Occasionally, Clara would share snippets of her life through the Weibo account Meiyan Ji (美艳叽 "The Glamor Chicken", Clara's nickname for Zhengqiji).
"From the beginning (of our blogging career), the two of us has always been very clear about the value we want to deliver: we think material purchase is and should only be a means for personal enjoyment. If it makes you happier then great, if not then f**k it and go explore other interests or hobbies. Being beauty or fashion bloggers online doesn't mean we celebrate consumerism; in fact, we think things like beauty and fashion are seriously overrated."
- Clara
-
"When Clara first asked me to join Zhengqiji as a writer for Beauty, " Nicky tells us, "I rolled my eyes and turned her down - come on, I don't even like writing! But I indeed have an obsession with beauty products and have always enjoyed sharing tricks and experiences with friends, so I was like, fine I'd write one article just for fun."
But the feedback turned out to be awesome. Nicky and Clara would write one post every week, one on beauty and the other on fashion. Occasionally, they'd also write about movies, music, travel or just life in general; their topics were never fixed but the message was always consistent: to recommend things only they liked and encourage readers to develop personal judgement on what's good or bad. Many of their articles would hit over 50,000 views and receive over 100 comments within 24 hours of posting on WeChat.
"When we write, we feel we are responsible for every single reader and we ARE the information we deliver," says Clara, "So we'd do endless research even just writing on a tiny little topic. We just couldn't allow ourselves to let down our readers and ultimately, ourselves."
Another thing the two girls share in common is that they both held a strong belief that you work for life but not vice versa. Understanding that online popularity could easily be a double-edged sword, the two decided to stay low-key and never let their online identities strand themselves; even when posting selfies or outfit photos, they'd cover some part of their faces with stickers, "We just value our privacies and want to live a more genuine life." Clara explains.
"From the outside, I guess this even constructs some degree of mysteriousness that makes Zhengqiji stands out from other fashion/lifestyle accounts, " Nicky adds, "but the reality is we are just too lazy to be pretentious!"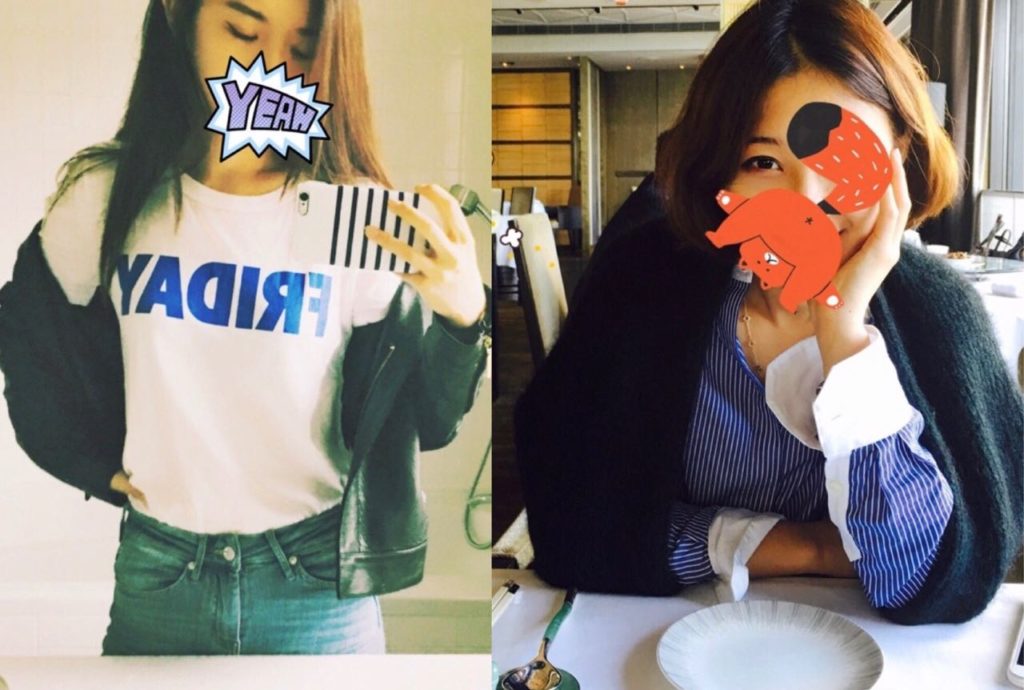 Clara and Nicky are famous for their "no-whole-face"selfies.
-
In the winter of 2015, Clara was increasingly exhausted by fashion magazine's repetitive work routine. When her former supervisor invited her to join a brand new tech startup focusing on fashion and beauty, Clara said yes without much hesitation. "All I knew was that she was thinking about making this app like Zhihu for personal styles, and I was like, cool! Building an app sounds fun!"
The team also needed a beauty expert to be in charge of its make-up and skincare section, so Clara asked Nicky - who then already started to write Zhengqiji with Clara and just settled back to Beijing, to joined the company with her.
Now the two of them were no longer just best friends and co-bloggers, but also colleagues of a new-born startup. Neither Clara nor Nicky had any idea how thing would go, but the idea of a career adventure together sounded, for the both of them, pretty damn good.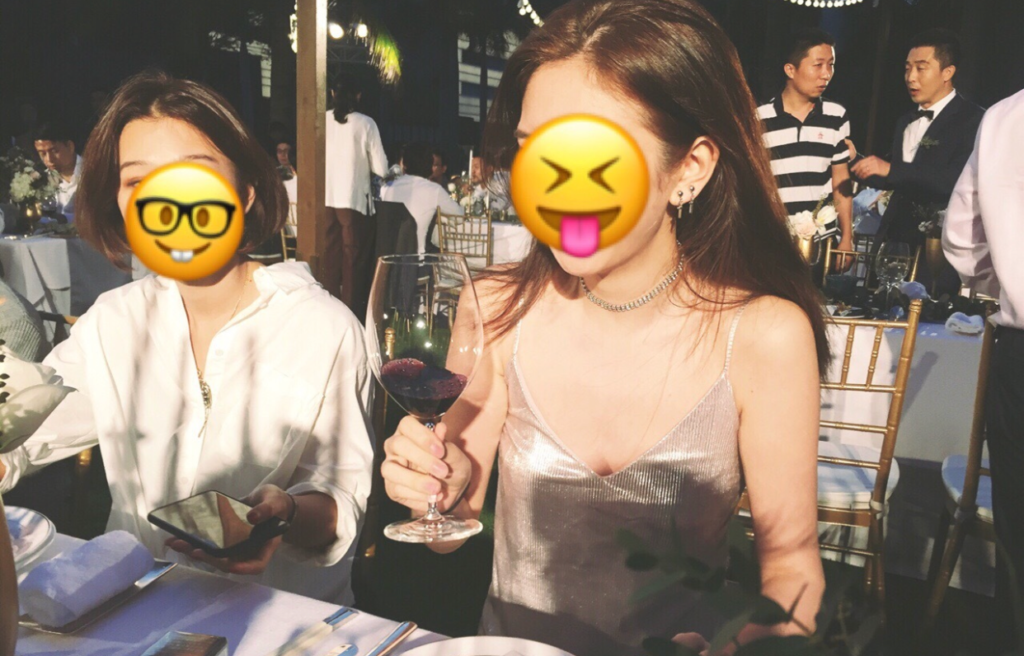 Nicky and Clara at friend's wedding.
"Once we saw someone mistyped loser into looser, we were joking about and were like, this could be a good name for our brand! Both of us are very chilled person that prefer to live in flip-flops, comfortable T-shirts and let our hair down every day.
Life is hard, so don't hold too tight, stay loose and be chilled - this is the message we want to deliver as a brand to our consumers."
- Clara and Nicky
-
Clara and Nicky left their start-up jobs last spring. 
"We felt quite stuck a few months into working there," tells Nicky, "the founder was leading the company to a direction that we don't quite agree with. So me and Clara communicated about our own feelings and both decided to quit. "
"So we, now jobless, sat down to think about what's next. At the time both of us were eager to become financially independent and to do something we'd have full creative freedom on. So we were like, how about starting our own brand?"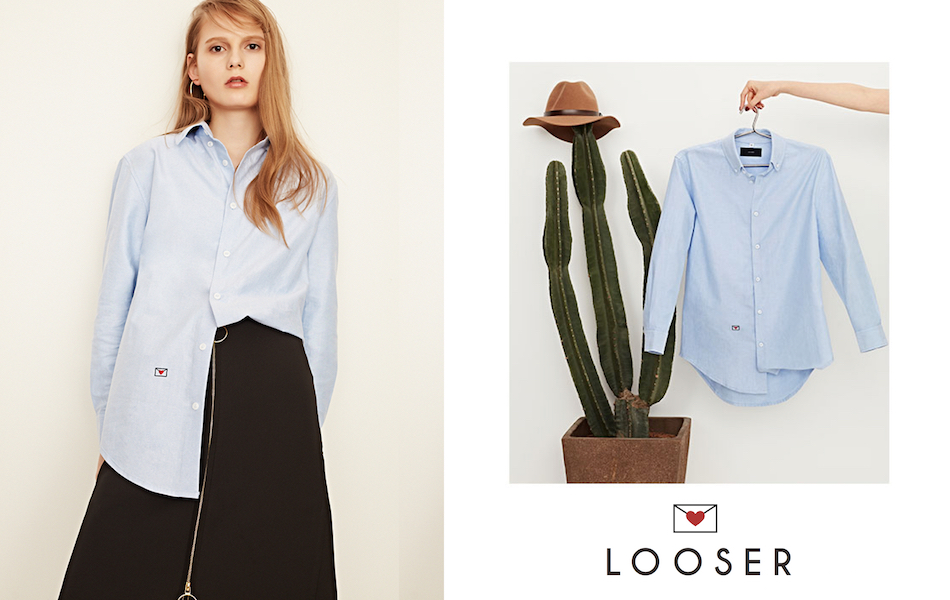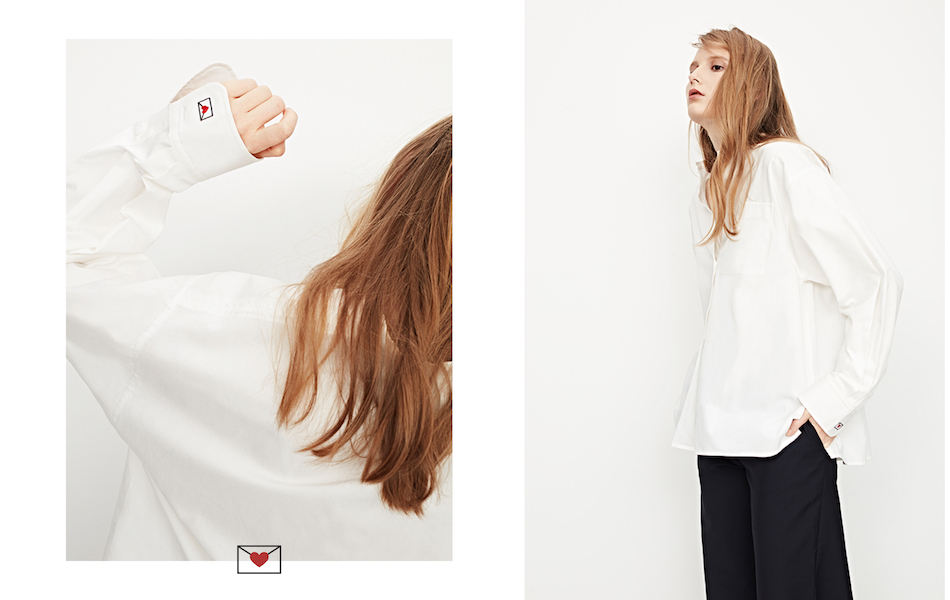 LOOSER's capsule collection this April.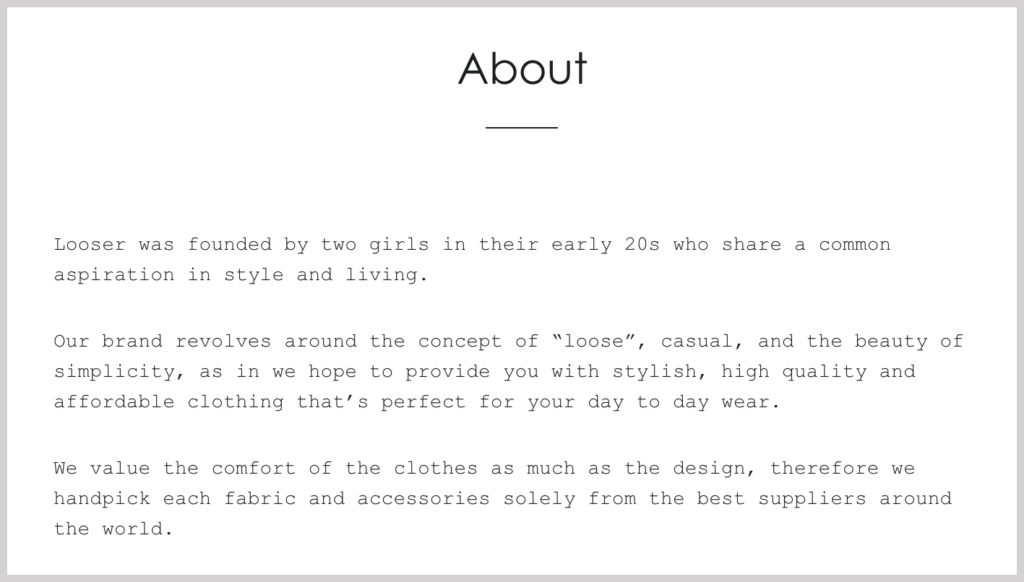 Mission statement of LOOSER.
As for what the business would be about, again, the two of them shared a common vision based on personal experiences. Having resettled from the U.S to China, Clara and Nicky noticed there was not a single Chinese brand that was making simple, good quality clothes at an acceptable price range for young females. In fact, the market situation was extremely polarized; Chinese consumers were forced to choose from either cheap, poorly-made fast fashion or horrendously high-priced independent designers.
Clara an Nicky didn't know where to buy clothes for themselves in China, so they thought, why not make their own clothing line? The two of them each invested a small amount to fund the company, registered the brand, and began to bug around everyone they know who might have a connection in China's large and mysterious clothing industry.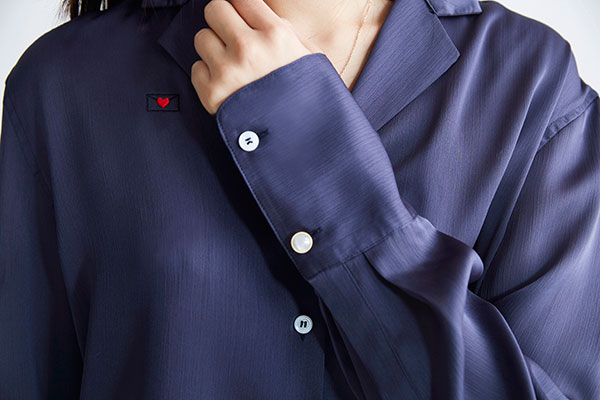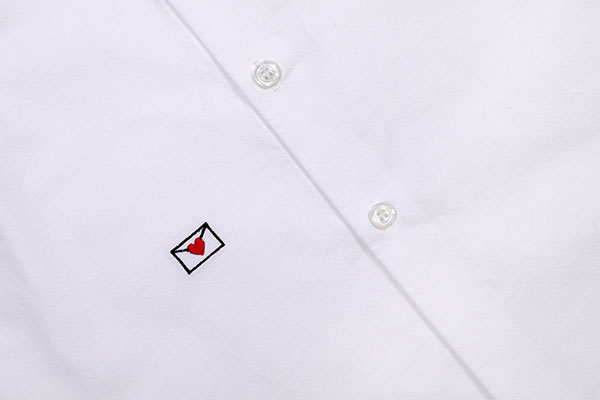 Quality and style are equality important for LOOSER.
Although not professional fashion designer by training, Nicky and Clara had a clear idea about the kind of clothes they DON'T want to make, in other words, they wouldn't wear themselves: the type of fast-fashion clothes that take copies from designers shamelessly at an extremely low cost.
"We couldn't afford, nor did we want to hire an outside designer, so we were like, let's study the favorite pieces in our closets and see how we could make them better to fit the Chinese consumers!"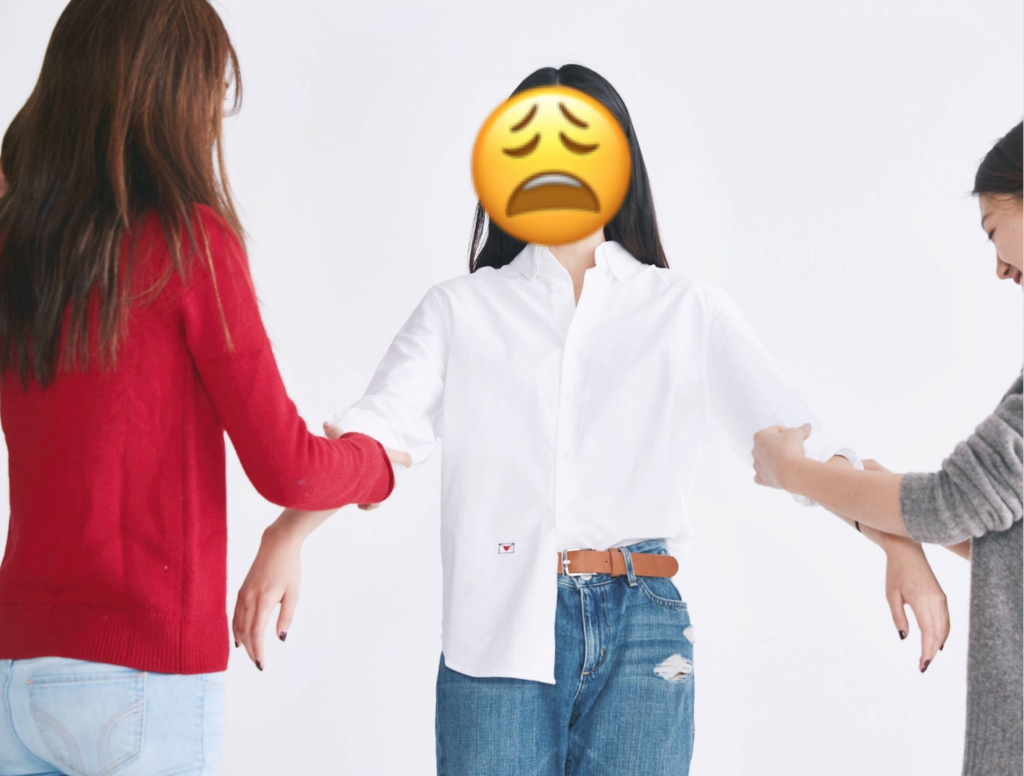 Clara and Nicky dressing their model.
When it comes to working together, Nicky and Clara is truly a head-and-hand team: Nicky takes charge of all the finance and operational side of things, while Clara focusing on the creative part of making good-looking, good-quality items. The two of them would travel all over China together to hunt down the best fabric suppliers, negotiating with factory owners, communicating with customers and making sure every production and sale details; they do things together, yet are always stimulating each other by providing genuine , independent judgments.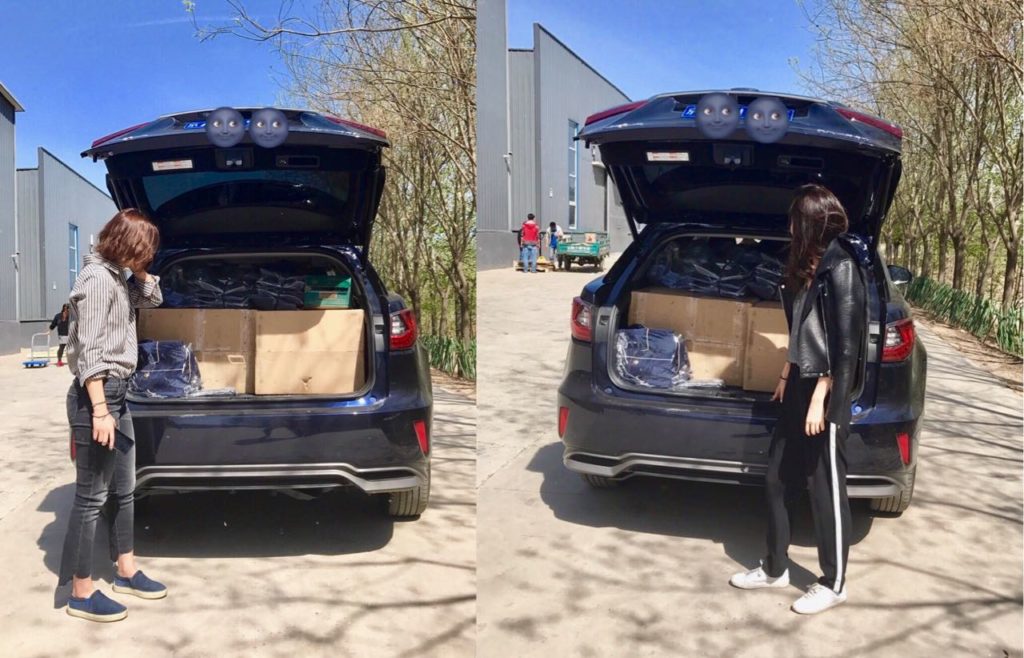 Nicky and Clara loading their car with stocks from factory.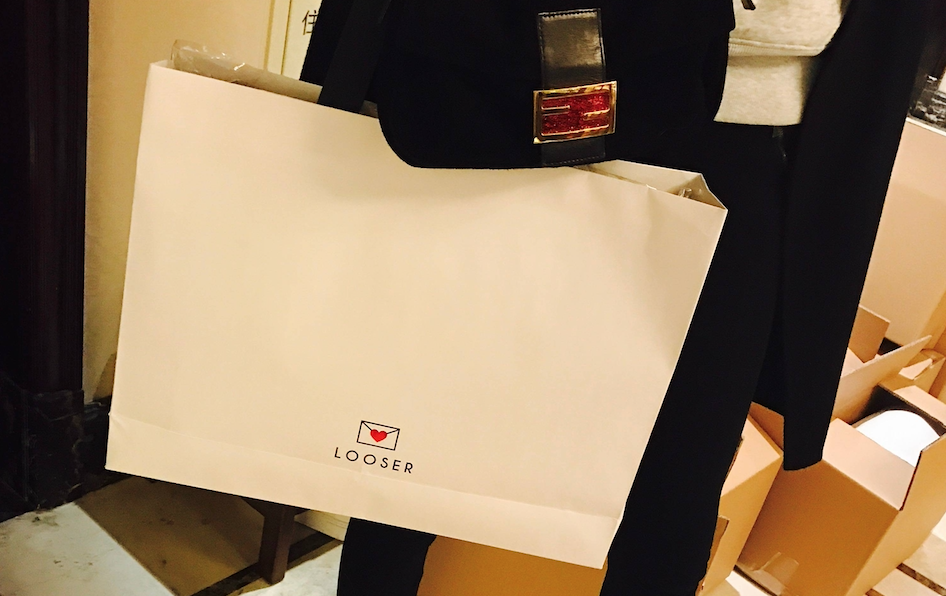 And there are their fans, who trusted them and had eagerly waited for their collection to come out ever since they  announced LOOSER through Zhengqiji. 
When LOOSER launched its winter collection last December, its website crashed immediately because of the huge traffic. Its recent capsule collection also received extremely good sales, and the reviews so far are overwhelmingly positive.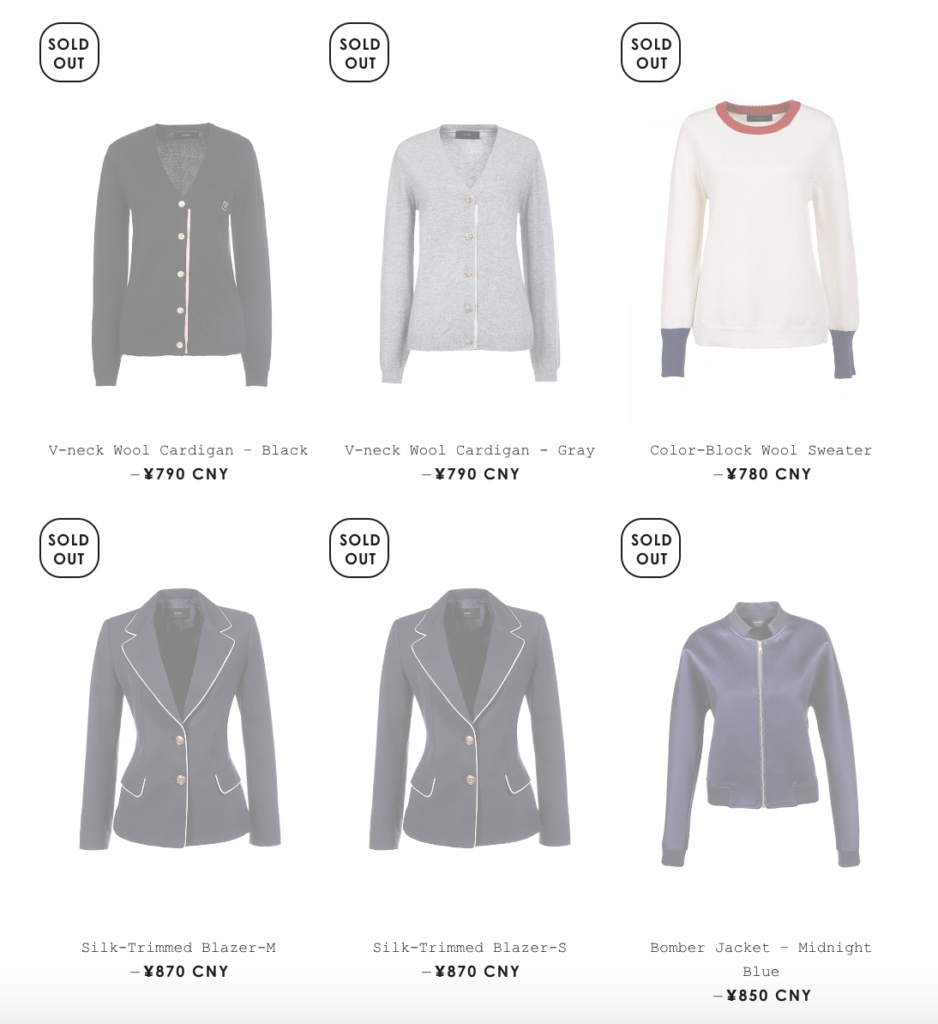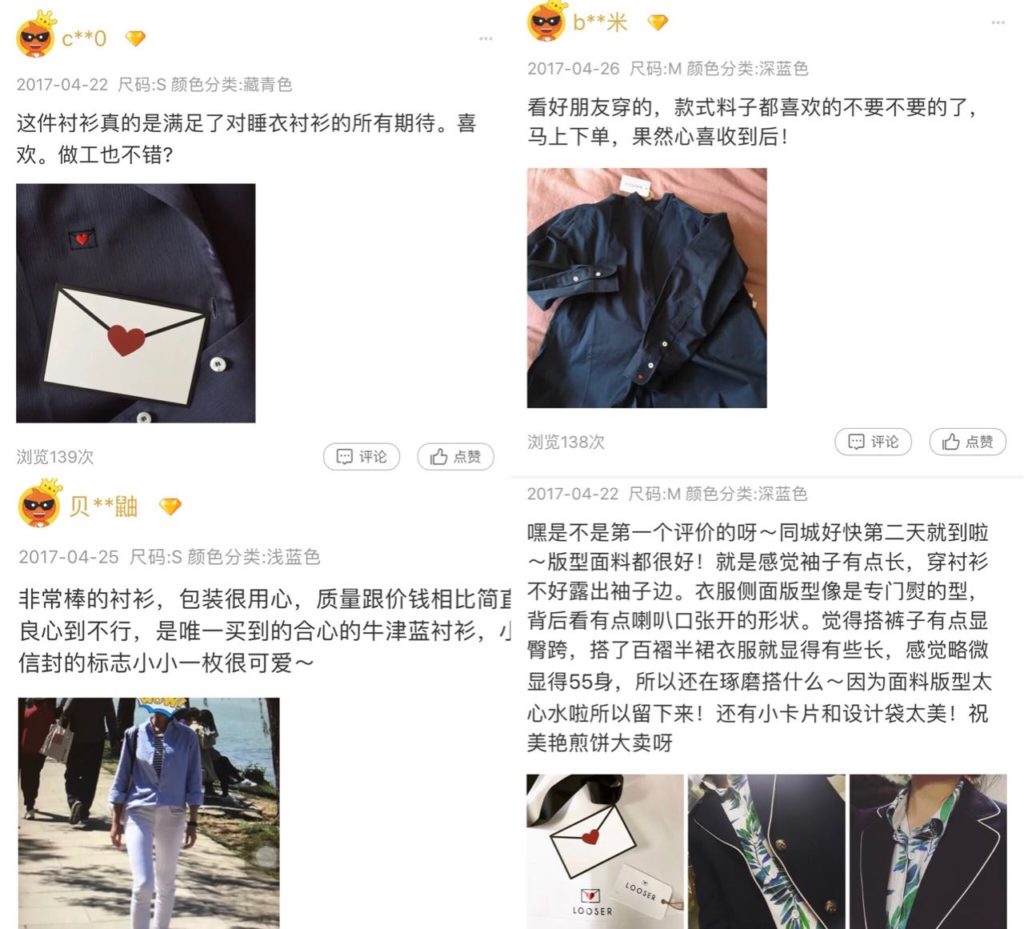 LOOSER has won over the hearts of both Zhengqiji fans and new customers through word of mouths.
-
So what's next?
When we sat down with Nicky and Clara, the two just came back from their factory the day before, and were planing the manufacturing of LOOSER's summer collection already. They are still writing Zhengqij although not as frequent (they've ventured into podcasting and are having fun over there though); apart from making more good-looking, good-quality clothes, they also want to have their own make-up line, and maybe opening a lounge bar or brunch spot some day.
-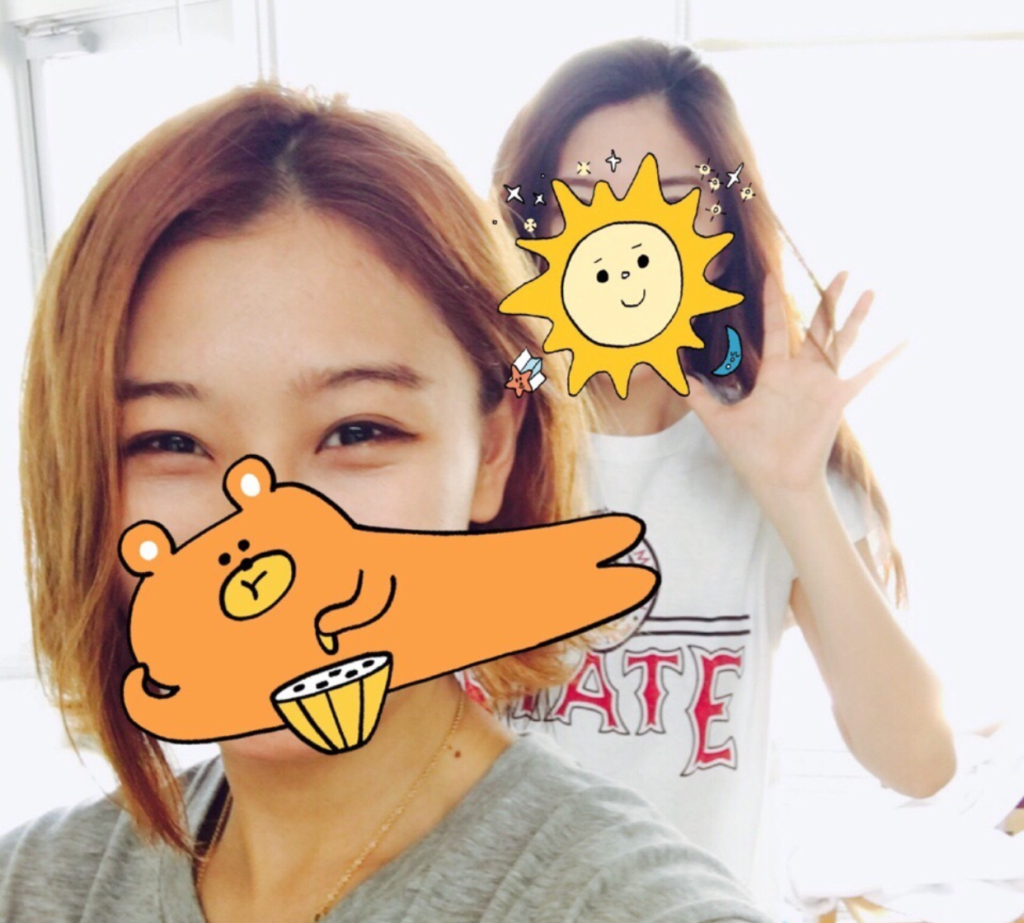 Nicky and Clara.
"We are best friends, shopping buddies and colleagues, we write Zhengqiji together, and now are building our own business with each other. We are both very pragmatic and responsible in almost an old-fashioned way; we share a common vision of life, yet are good at different things."
"There are a lot of things on our agenda, some might succeed others would not, but however things end up, we'd stick together as a team."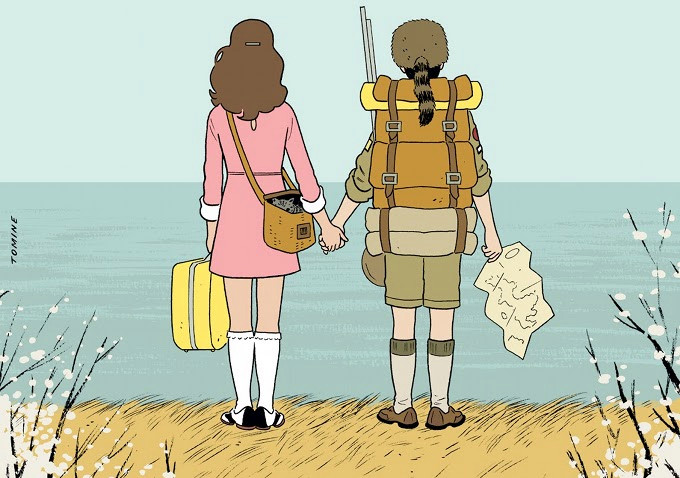 cc:indiewire