The College Ghostwriting Industry: Inside the Rotten System | China Deep Diver

Deep Diver is an Elephant Room column for stories that got lost in translation. Each week, we'd pick a batch of the most interesting and relevant content from an ocean of Chinese sources, translate and serve them to you.
It's almost like an buyer's boutique for Chinese content: Elephant Room does the sourcing, you sit back, read and enjoy.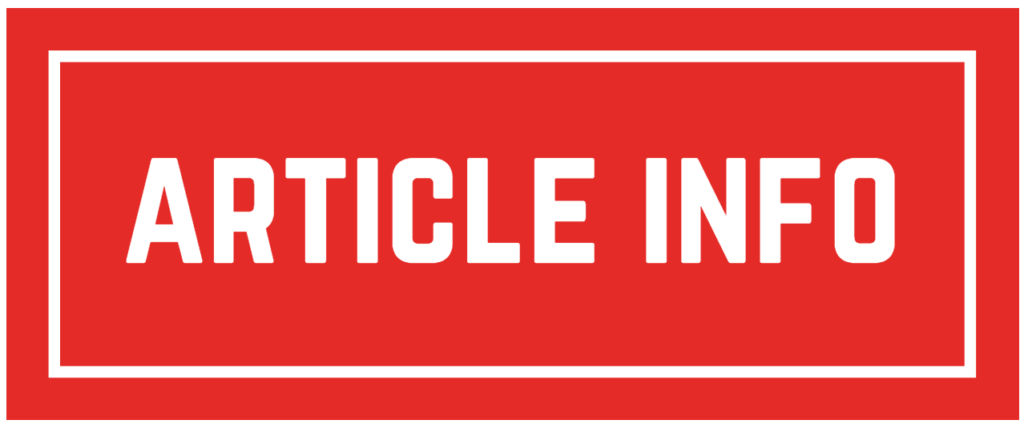 Original Article: 我在论文"造假"工厂打工:代写、包发,年产值10亿
-Source: Tootopia土逗公社
-Author: 嘟叫兽
-Translator:  虫洞翻翻
-English Editor: Janice Zhou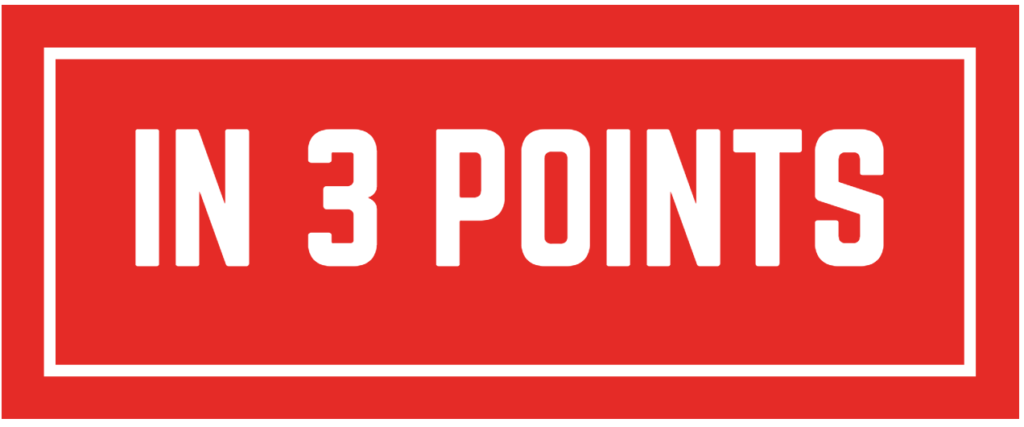 1. Ghost-writing is now a giant industry in China with high demand and a mature supply chain.
2. It's pathetic and wrong but the story is important.
3. Yep.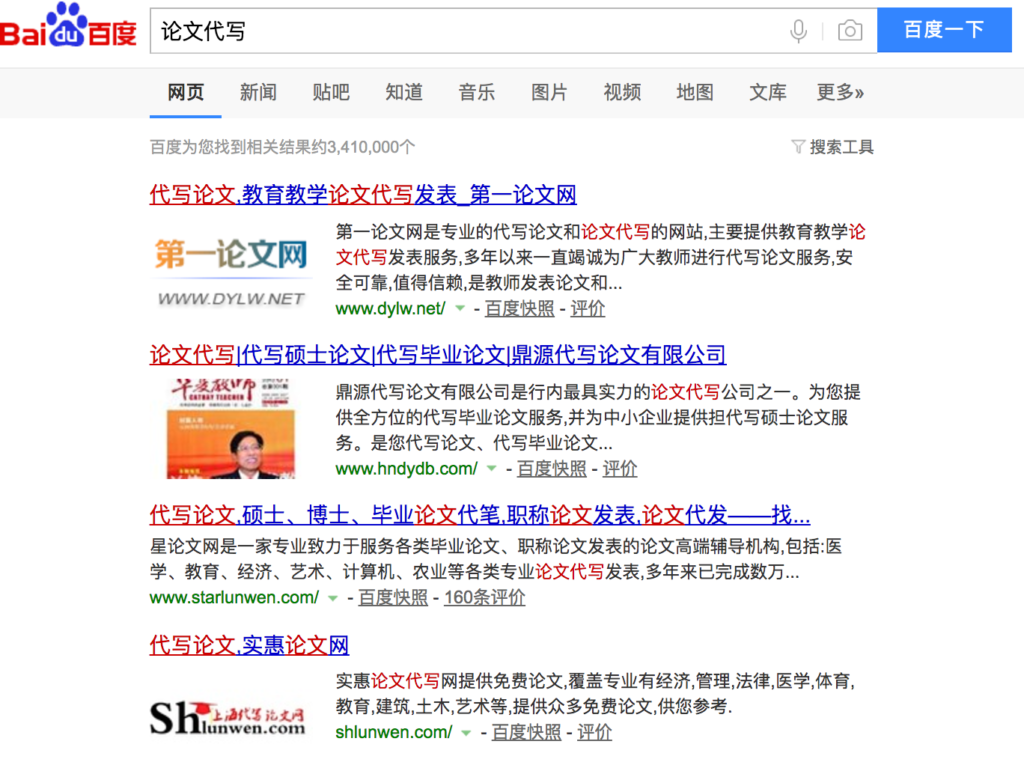 We tried to Baidu "Ghostwriting Papers" and tons of results came out.
In April, the weather is great and the campus becomes crowded. Within a month, essays for all university faculties are due, the atmosphere of the library becomes tense again after the postgraduates.
Chen Yu, a Student Body President, has already entered the workforce and obtained postgraduate recommendation. Even though he is able to pursue graduate study in the next few years, the various activities on campus are making him busier than ever. There is one thing he isn't in a hurry about though: his thesis.
"800 yuan, guaranteed pass," this is the price a ghostwriting Taobao shop asked Chen Yu. However, he still thinks it's a little expensive. According to his high school classmate, the market price for an 8,000-word undergraduate essay has dropped to less than 100-yuan per a thousand words.  He decided to go with the agent his classmate recommended and added the agent's customer service person on QQ.
"Eight-thousand words, 640 yuan, including revisions and guaranteed pass. For PowerPoints, it's 10 yuan per slide." The QQ profile picture of the customer service is says, "Honest Ghostwriting", and their QQ bio says, "Peak period! Peak period! Peak period! Please leave a message and wait patiently." Repeating "peak period" three times, they seem to be showing off something.
In 2015, the China University Media Union (CUMU) randomly surveyed 318 university students, 31.13% said that they've considered ghostwriting service, and 73.9% expressed that their peers have used ghostwriting services. When they're asked, "Why would you find a ghostwriter to write your essay?", the most common reasons were "heavy work pressure", "busy preparing for graduate studies abroad", or "lazy and procrastination".
The Chinese Science News had reported that the output value of ghostwriting industry in China, has reached more than one billion yuan. In addition to writing essays, overseas students' papers and research papers are also very profitable in this market.
The plagiarism observers bluntly state that these rubbish essays are no different from blogs; to make the matter even worse, while they're making a great amount of money from people, they are also creating a great amount of garbage essays that pollute the scientific databases.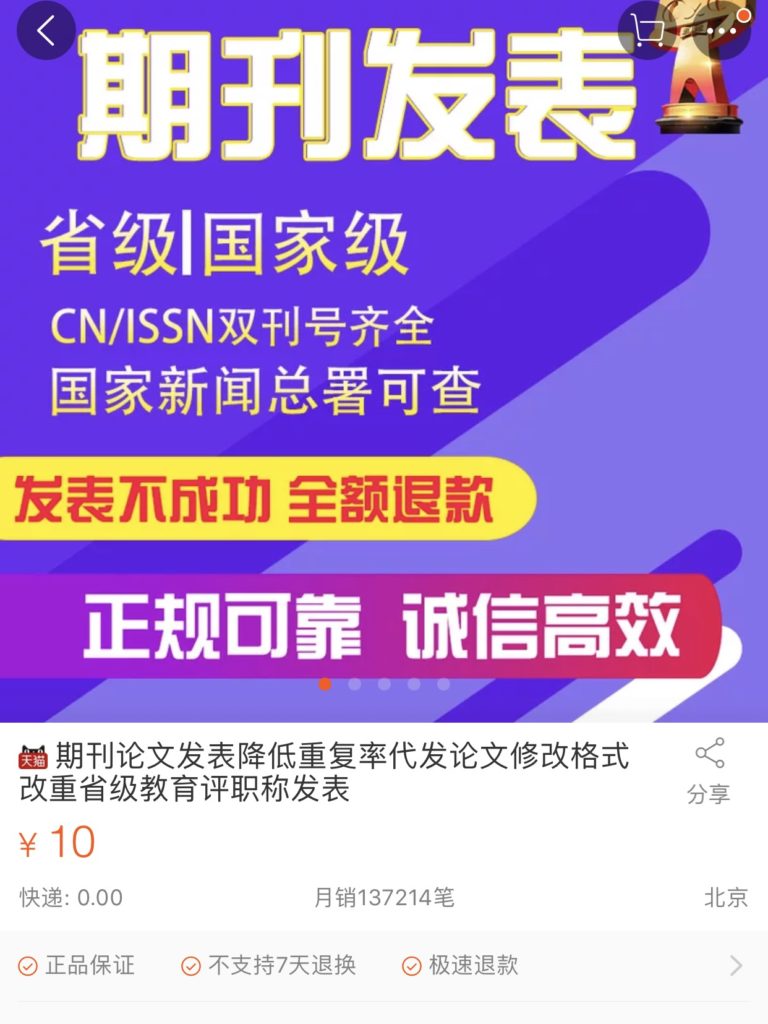 A Taobao shop selling ghostwriting papers that guarantees publishing.
-
"Where Is My Essay?"
Placing fake orders on Taobao, online typing and ghostwriting are the most common online part-time jobs for university students. Wang Ying, about to finish postgraduate study, started her writing career during her second semester of junior year, after she saw ghostwriting on a part-time job forum.
After getting in touch with the agency on QQ, Wang Ying received a test which required her to write a case analysis about 3000 words on integrated marketing communication. "At first, I took it seriously and carefully, and I'd do research in accordance with the course requirements, then carry out theoretical analysis," she recalled, thinking how naive she was at that time.
"In fact, it's not that difficult. You just need to find several similar essays on CNKI, put paragraphs from different essays together, rephrase and change the order of sentences, and the essay will certainly pass," she summed up her own experience in ghostwriting, "You will often find that the essays on CNKI with similar titles are all copied from each other."
April and May are the golden months for receiving the orders. When Wang Ying gets busy, she doesn't even have time for meals and could only sleep less than four hours. Undergraduates, vocational students and on-the-job postgraduates are her main customers. To her, there's not much difference writing all these essays. The only difference is in that many postgraduate essays will need to be repeatedly revised according to the advice from the professor.
Wang Ying has no choice but to swallow the bitter pill in silence when encountering essay that need to be repeatedly revised, "Revision is like torture. Sometimes I have to spend one to two months to revise an essay that's finished in one or two weeks. And I can only receive the money until the essay has passed. Ghostwriting agencies are everywhere nowadays, all with the slogan of 'pass, revise, cheap'. Apart from the increasing difficulty in earning money, the majority of the fees are taken by the agency."
After she started postgraduate study, she slowly reduced the frequency of receiving orders from the agency. Some teachers once invited her to be her assistant for project declaration, in other words, to write project declarations with other postgraduates and doctors on behalf of the teacher. "It makes too little. I didn't agree because I want to earn my living expenses, not to do academic researches," she said.
Now, more of her orders are directly from her instructor, "Universities nowadays like to hold extremely expensive 'Founder Class' and 'EMBA Class'. These classes also require graduation essays, and many of these founder students don't have time to write." Consequently, the instructor will directly send the needs to write papers to the class's chat group. "One essay can make about three to four thousand yuan, which is much more than the payment from agencies."
A CCTV reporter once under-covered in a ghostwriting company in Chengdu. There's more than 500 employees packed in a four-story office building for writing, publishing and promotion. The clerks tap the keyboard quickly; one clerk operates four or even five QQ accounts. Each clerk has to join at least three to four hundred QQ chat groups of postgraduates. They would click on each group's profile and ask whether anyone needs to buy papers. "Postgraduates business is very efficient, some students will come to buy papers just several days after we add a QQ group," a clerk said.
-
"We Have Clients from Oxford University"
Li Lan resigned her position four years ago. While she waited for employment opportunities at home, she saw a post recruiting writing staffs from an "oversea students essay agency", which wrote "English essay writing and editing; at least 300 yuan for 1000 words; requiring CET6 score of at least 550 points."
Given that this job could be completed anytime and anywhere, and it also offers an opportunity to make money and practice English, she sent her resume to the agency. Half a day later, she received the test file from the agency, which contained the format and specification of a paper, asking her to write an article. Within a day, she cobbled together an article from different documents and submitted the thousand-word essay. "If I'm fast enough, I can write 1000 words in one day," said Li Lan.
Li Lan successfully passed the test and became a ghostwriter in the writing center. When encountering "homework" orders of liberal arts or social sciences, the agency will give the writer a week to finish, which takes about 3 hours a day. As a result, according to 300 yuan per thousand word, she can earn 300 to 600 yuan through one order. She could make 4 or 5,000 yuan in the peak month.
However, she does not receive the money immediately after she submits the paper, "Usually it will be settled until the student's teacher gives him/her feedback." Generally, it is necessary for the teacher to read, mark and provide revision suggestions after the student submits the paper. If some customers want their papers to be revised, Li Lan needs to complete the amendments in a specified time. She can't receive the money until his/her teacher has marked the essay.
Regarding to the quality of the essay, it has no strict requirements in addition to the demand that the it can't be found to be plagiarized from the checking system. "The bottom line is to pass, while there are some students asking to achieve high marks. However, most of the students don't have high demands on the quality of the paper," she expressed. In order to ensure the quality and speed of transactions, the agency will write down the forte of each ghostwriter. The order can be sent to the ghostwriters until they ensure that they are capable of writing it. When running into the same topic, some agencies will directly send customers one that has been "delivered" before.
Li Lan has written a variety of master's essays for Chinese students overseas, "It feels like I have specialized in various majors one by one." In the essay research material sent by a customer, she saw the school badge of Oxford University, in the middle of the dark blue badge is an open book, which says in Latin: DOMINUS ILLUMINATIO MEA (The Lord is my light). "I deeply doubt the meaning of studying abroad, even an Oxford student would find me to write papers," she said.

The ad banner of a ghostwriting agency targeting oversea students.
However, an order from a customer in Oxford or Cambridge does not make a difference in her fees. The unit price does not change even if it's a graduation essay. Li Lan once received an order of a graduation thesis for 3,000 yuan, requiring ten thousand words in English.  It took her half year to finish and receive the payment. Compared to the course assignments that can be finished within a week, graduation thesis is not as worthwhile, "The period is too long since students have to see their professors again and again for revisions."
The ghostwriting company that Li Lan serves has a large number of masters, doctors and young teachers from well-known universities in China, who charge for 600 yuan per thousand word. "The market demand is large in this industry," a customer service staff in an abroad studies agency says.
In order to ensure the writing style is consistent, many students would seek for ghostwriters since the very first paper of the semester. You can spend about 2,000 yuan to easily get an A on your paper. Moreover, the agency promises to revise the paper and answer any questions. "I think the fact that the diploma always comes first is a shame. I ghostwrite for students from famous universities throughout Europe and America, do they even learn anything when they study abroad?" Li Lan said.
-
After experiencing the gray part-time job, Qian Xiaoliang often feels the elegant and solemn campus are nothing but hypocritical, "They like to paint the building with red lacquer, making it look beautiful and rich in knowledge. But in fact, the inside could be all rotten. "
"Life is short and time is precious, why do we keep producing garbage like this?" Qian asks.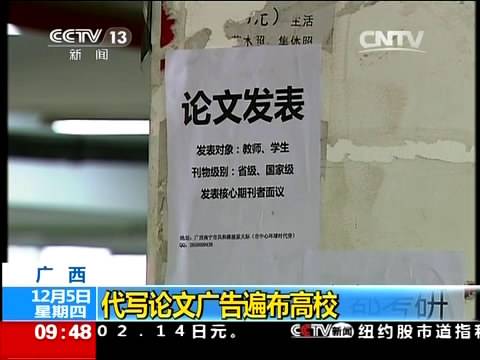 The problem of ghostwriting was investigated and reported by CCTV, China's national TV news.