The Spam Industry For Porn: an Endless War | China Deep Diver

Deep Diver is an Elephant Room column for stories that got lost in translation. Each week, we'd pick a batch of the most interesting and relevant content from an ocean of Chinese sources, translate and serve them to you.
It's almost like an buyer's boutique for Chinese content: Elephant Room does the sourcing, you sit back, read and enjoy.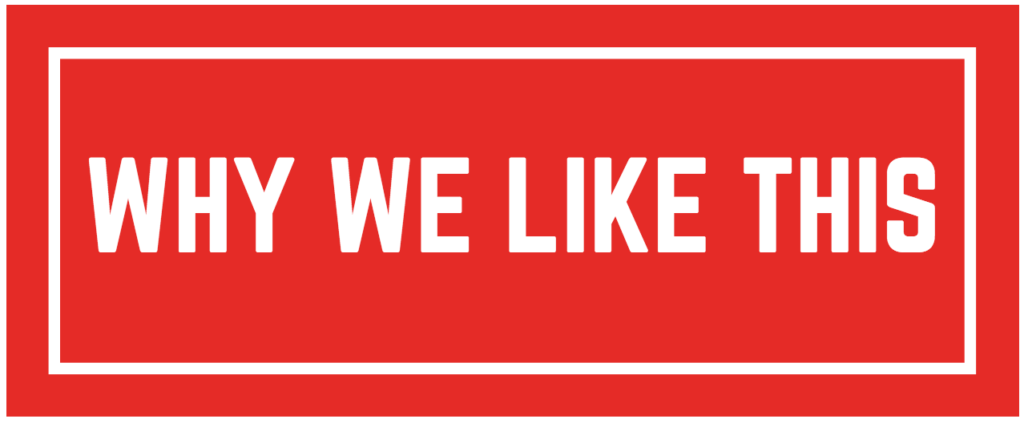 From chatrooms, BBS to now WeChat and other mobile apps, China's internet spammers hustled around relentlessly over the past 10 years. In many ways, they've been the witnessers, first-adaptors, and even early developers of new technologies.
The Early Days
2008, the year that Chinese social networks like Renren and Kaixin started booming, was also an important year for the Chinese spammers. Chenxi, now a veteran in the spam industry, was only a college student back then. "I found out that some of the popular posts on Renren were getting massive amount of clicks," he recalls, "what if I could channel all those clicks to porno sites?"
So he started to write simple codes, registering accounts in batches (sometimes over 70,000 of them), and posting information online. With the efforts of machines and manual works, very quickly, ads, pornography and gambling information began to appear in large scales. "It was so sudden, our entire site just sank into spam," said Qin Yuan, who was in charge of fighting spam at Renren.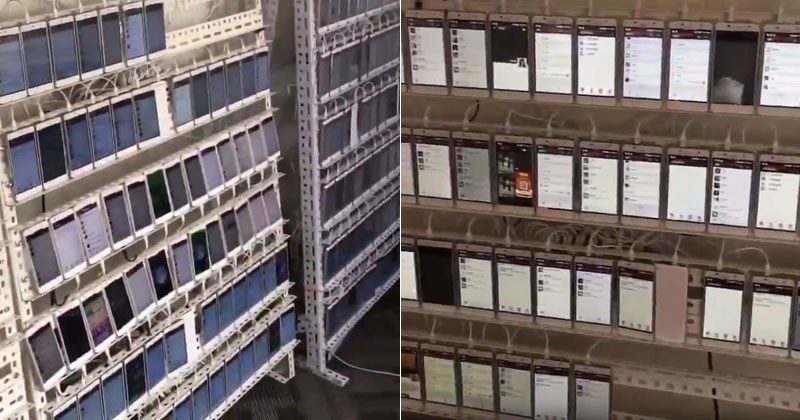 Inside a Chinese click farm. (Photo from: mirror.co.uk)
Luo Linfeng, a professional spammer who's known as "Diablo" on Baidu, discovered an iOS bug in early 2014: after clicking a link on an app, the cookies would also change while jumping from the first web page to the other. Leveraging this opportunity, Luo hacked hundreds of thousands of Baidu accounts for posting spam advertisements. When the person in charge of anti-spam at Baidu heard this, he stated: "Luo Lingfeng is too powerful, almost all my weekends were spent on monitoring him in real time so he couldn't mess up our system."
After obtaining hundreds of thousands of accounts, Luo also wrote a code to make posting on forums easier and faster. "With the system I coded, one can import user information, post ads and 'like' any content automatically," Luo introduced. He also put in a lot of effort in diversifying the visual presentations of his ads: first just URLs, then texts, and now embedding URLs onto images.
Images has made the whole anti-spam effort a lot more difficult even with the help of AI. "We feed the machines a huge amount of images," said Zhu Haoqi, the CTO of NetEase Security, "This process is very tough. For example, to tell them what images are 'sexual', we have to show them dozens of thousands of porno images. But to make sure they wouldn't mistake images like a mother showing her baby's bare butt as porno, we have to first feed the machines photos of babies and tell them that it's not sexual." Zhu called this feeding process "positive and negative sampling".
Yet just as anti-spammers came up with new solutions to control the situation, new platforms for spammers were born.
WeChat: A Cat-And-Mouse Game
Unlike any other previous social network platforms, WeChat operates as a closed system: each person can have at most 5000 friends, a group chat can have at most 500 people. The platform is completely centralized and no outside links are allowed. "The barrier is that it's too fragmented," Asa, an experienced worker in the spam industry introduced.
New problems required new solutions, and China's professional spammers certainly adopted quickly: after installing WeChat, Asa and his friends would set their profile picture as pretty girls, then either use the "shake" function to add people nearby, or search phone numbers to add friends. As soon as the friend request is accepted, the spam ads they posted would be shared onto the new friend's WeChat Moment feeds.
Furthermore, these accounts would use chatbot to sell products or to commit frauds. "We also have artificial intelligence," said Asa, "it replaces manual labor, and it's most likely going to be the second technological revolution of our industry! "
Another opportunity for spammers on WeChat is videos. After editing porns into short clips of less than ten seconds along with the caption "add xxx Wechat ID to watch the full version", spammers would post them to all sorts of video platforms as well as sending to individual WeChat users. If users responded, spammers would charge them five to ten yuan for the full version. A full time spammer can make more than 200,000 yuan per month by simply repeating these actions.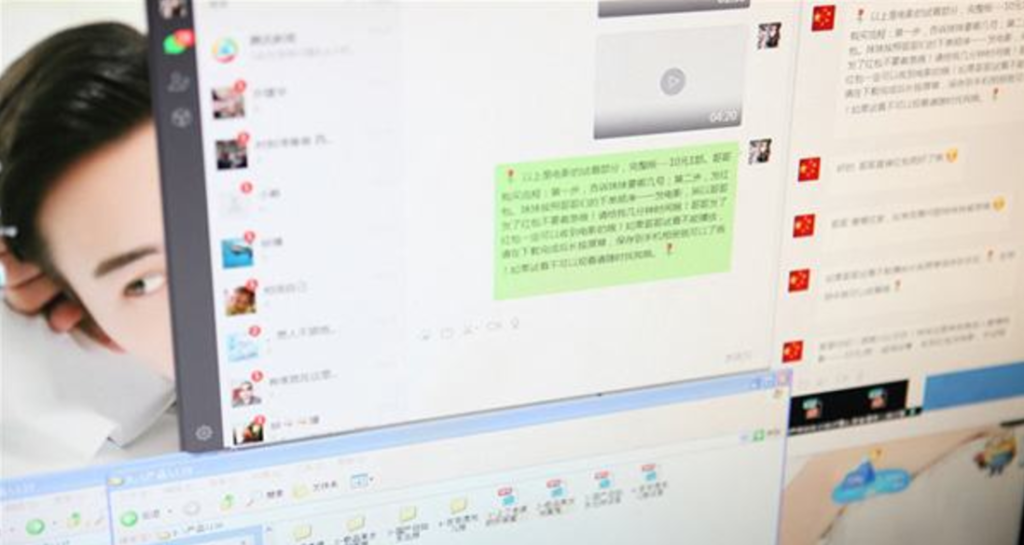 Trading adult content on WeChat. 
"Around the end of 2013, when Miaopai (a video app) was released, it became an instant target for porn spammers." The vice president of Yixia Tech (Miaopai's mother company) introduced. They had to ban thousands of spam accounts every day, especially during holidays like Chinese New Year and National Days, "Spammers are always the most active when we are the most vulnerable."
 "Monitoring videos costs much more than monitoring images," Zhu Haoqi said. The rise of the video era is a huge challenge for fighting spam: in order to monitor videos, they have to use screenshots. For example, a ten minutes' video has to be screen-shotted every six seconds, making it more than a hundred images in total, and raising the cost by more than a hundred times.
Manual monitoring is often one of the biggest expenses for these video platforms. Meipai has a monitor team of more than 700 people, taking turns every three hours 24/7. One person has to deal with 8 videos at the same time, and switch after 15 seconds to monitor every livestreaming content as well.
 "There are at least 400,000 people working in the digital spam industry in China, and there's so little we could do to tackle them all." Zhu shrugs.