What About the Art? | The Magnifier

"So, what do you do for a living?"
"Contemporary art."
"Wowww!"
"…"
Here comes the awkward silence which has become a regular conversation starter (or end) for me. With so much passion in contemporary art and determination to raise awareness for it, I'd like to share a few art-related anecdotes that have happened to me in China.
"This Work is Very Factory-like"
The first story is about my experience in Art Basel HK as an exhibitor earlier this March, which is arguably one of the most influential art fairs in Asia. The booth of our gallery this year cannot be any better; having been located next to big-name galleries such as Lisson gallery and Hauser & Wirth, all of our team were excited to expect new and high quality collectors flooding in.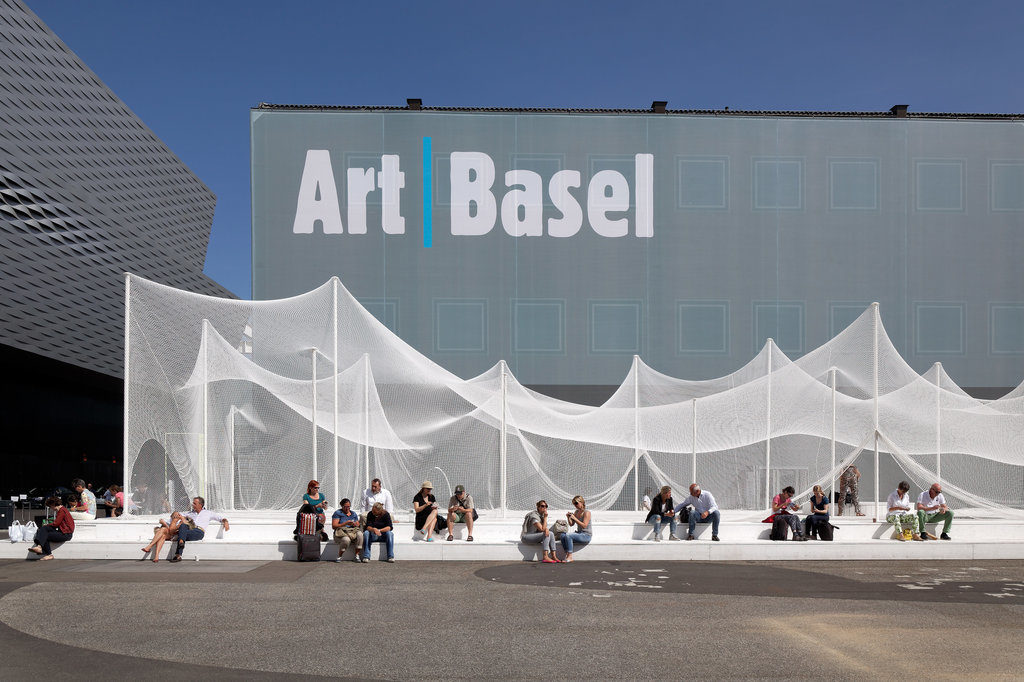 Art Basel.
It was on the first day of the VIP preview. While hustling around in our booth, I saw a lady wearing sneakers and holding loads of paper sheets and catalogues in her hands - typical art professional look. Our eyes met as she approached, waving the Art Basel's booklet that featured one of our artists' work. "I can assure you a firm reserve now if your artist could make this work, this one, in a bigger size!" She said to me while handing over her business card and pointing to the artwork in the booklet.
Now, pardon me of calling her "professional".
We were talking about a 6m x 2m installation (which is not big enough apparently), and this lady wished to purchase this work for a toy manufacturer in Guangdong.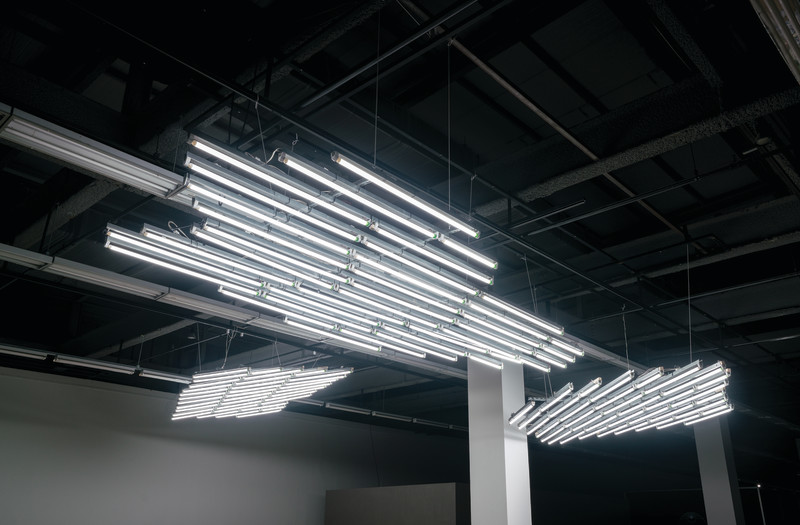 The installation work we are talking about (photo courtesy to the artist).
The work, sorry that I can't reveal the name here, is actually using fluorescent tubes transformed into cloud shapes to symbolize a time when Dongguan's factory workers could look up at the sky rather than work beneath bright, artificial lights. According to the artist, it was meant pay tribute to Chinese migrant workers and their tough laboring condition under the background of soaring industrialization. Given its context, I certainly wouldn't say the work is appropriate for the factory, not to mention the troubles we've met during the installment of this work because of its fragile material and size.
"This work is very factory-like!" The lady joyfully commented and repeated what she just said during our hand-shake, "we'd love to reserve it today as long as the artist can make it in a larger scale, like… something much bigger."
Hum, pardon me?
As it turned out, the lady is an art consultant working for shopping malls and companies in mainland China, to help cooperates upscaling their public profiles through art investment. Her purpose of coming to Basel is simple: to hunt for something that could decorate her clients' new, empty and giant company space, something "factory-like" for a factory. 
I understand that her client may be a newbie in art collecting, but come on, art is expensive and deserves to be appropriated with both money and time. For artworks that collected in the name of the company, the quality of the work speaks for not only the aesthetic taste but also the overall quality of the company itself - what and how does a "factory-like" installation add value to a factory? I couldn't stop wondering since our conversation.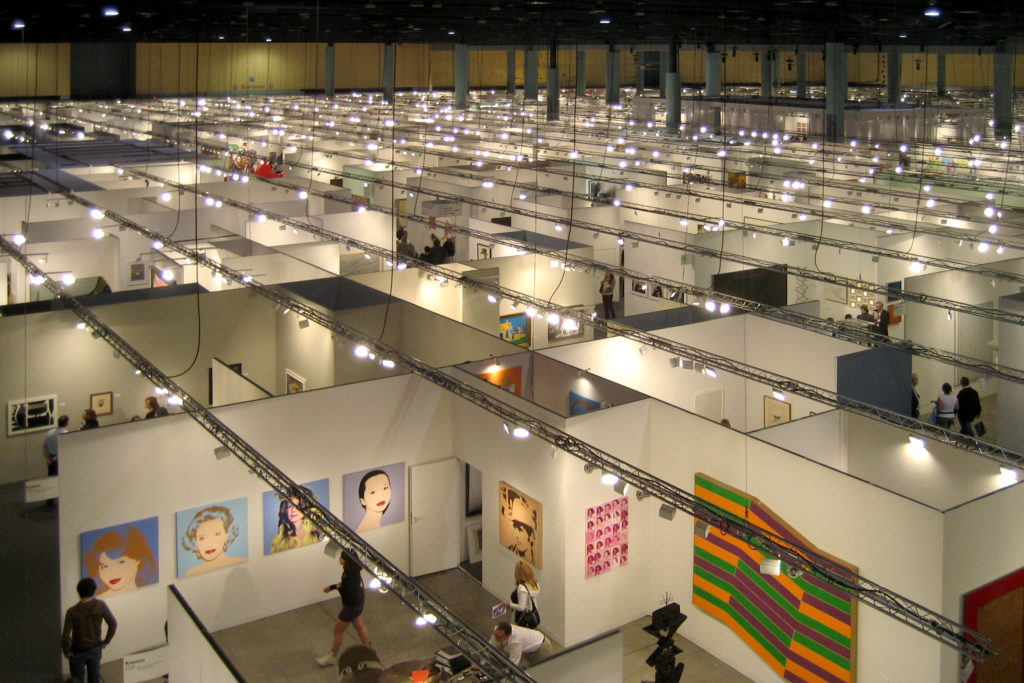 Gallery Booths at Art Basel. (photo courtesy to Andrew Katz)

Art to Fill the Space: The China Story  
Globally speaking, the phenomenon first started in 1939 when the US IBM Group began to collect art in the name of the company. In the late 1950s, the post-war economic recovery contributed to the development of art investment. In 1959, JP Morgan bought 20 pieces of artworks to decorate its office in Park Avenue, NY to kick start its adventure in art investment. Pretty soon, many companies began to collect art and appreciate the added-value art provides to both their work spaces and the cooperate cultures.
Since capitalism took off in China in the 1980s, an increasing number of Chinese companies and organizations also found themselves in need of art investment. The majority of these cooperate buyers however lacks appreciation on the academic background and the market value of the artworks.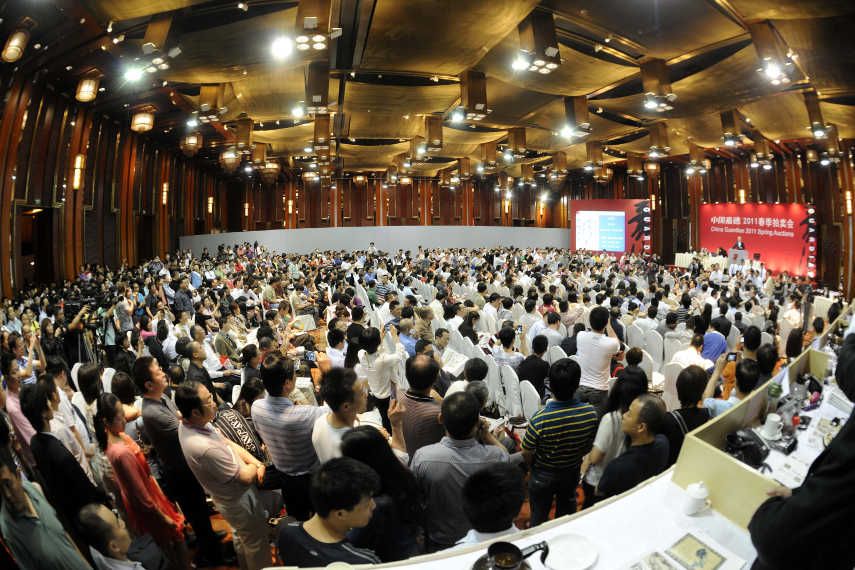 Art Auction in China (photo from: Forbes)
Instead of focusing on the investing part, Chinese art-collectors have obsessively devoted their attentions on and only on the act of purchasing. From a sellers' perspective, I can't help feeling sorry for both the buyers and the artworks they purchased: without a nuanced understanding of what goes behind the arts, these expensive works became empty space-fillers that carries no aesthetic or cultural values whatsoever. "Buy buy buy" feels good, but seeing so many art babies "dying" at cold spaces in China is truly a painful for art-lovers like me.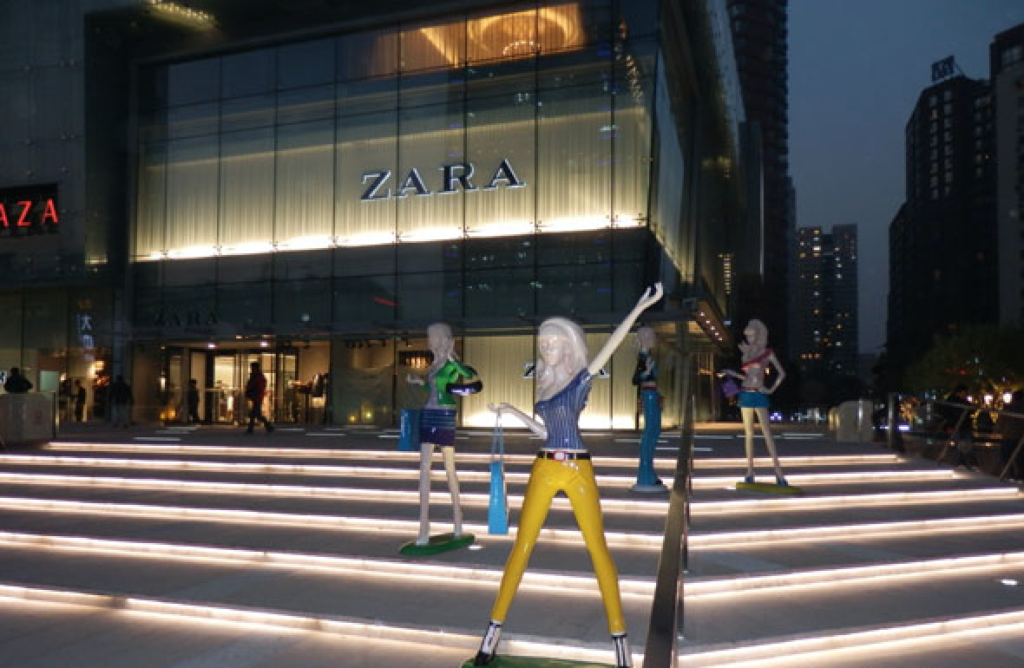 Awkward (and scary) artworks in front of a shopping mall in Beijing.
Different cultural backgrounds have led to a huge difference in the understanding of art between China and the West, and the Chinese contemporary art market is an extremely interesting space that is piled with contradictions as well as exciting development that I'd like to share with you -
So, maybe next time, we could talk about how a 150,000 RMB sculpture killed my appetite when I was about to pig out at a food court in Beijing...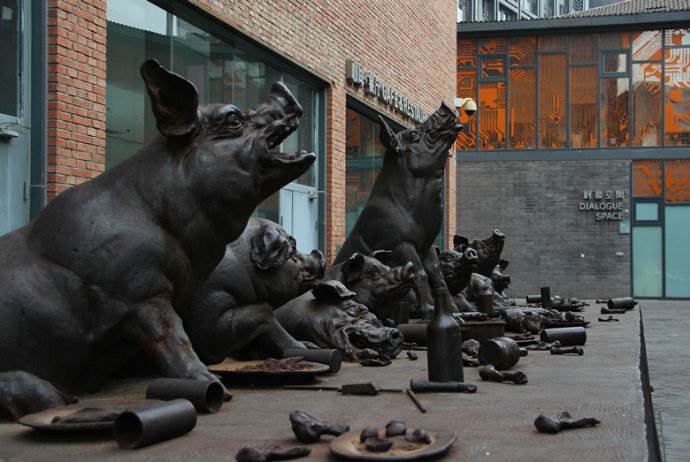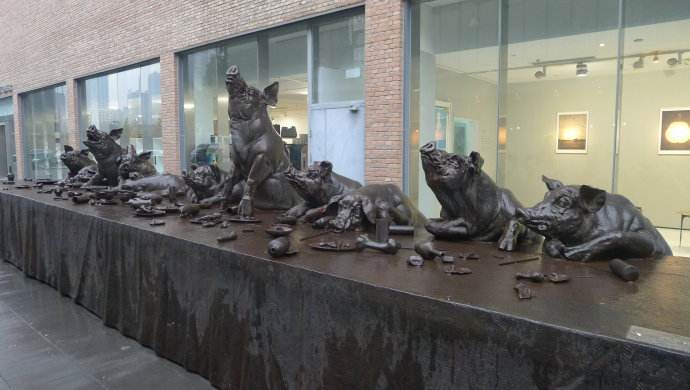 Wild, wild piggies. (artist: Lv Shun)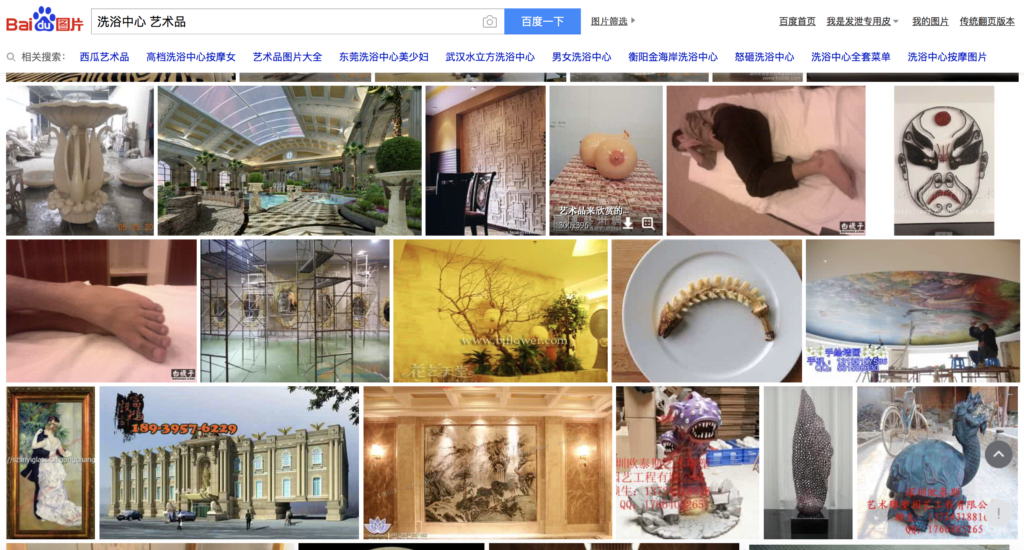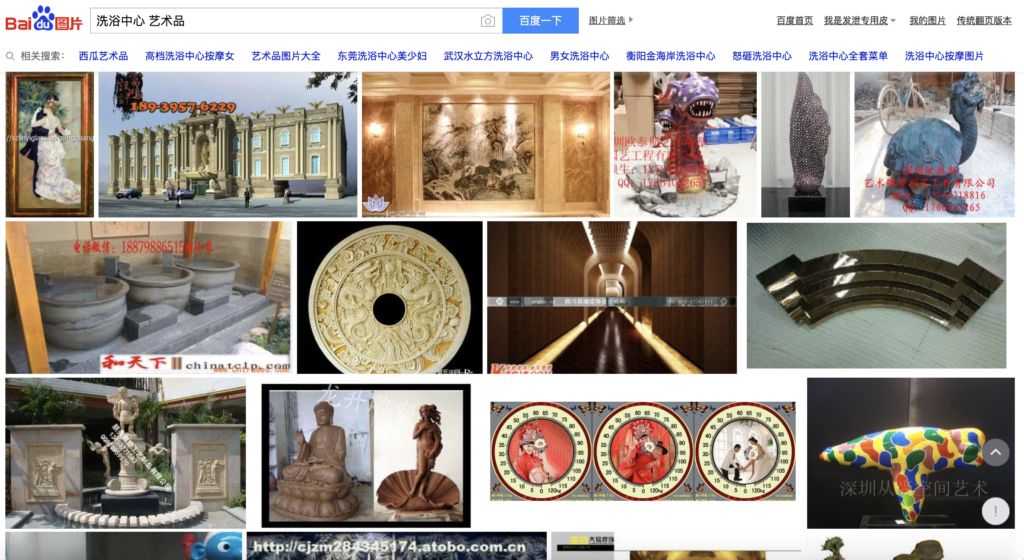 FYI-try searching "artworks for bathhouses"on Baidu, the results would amaze you for sure...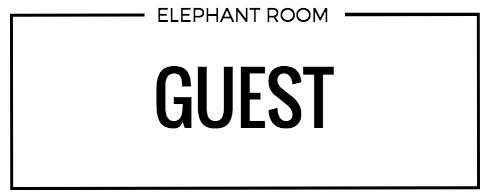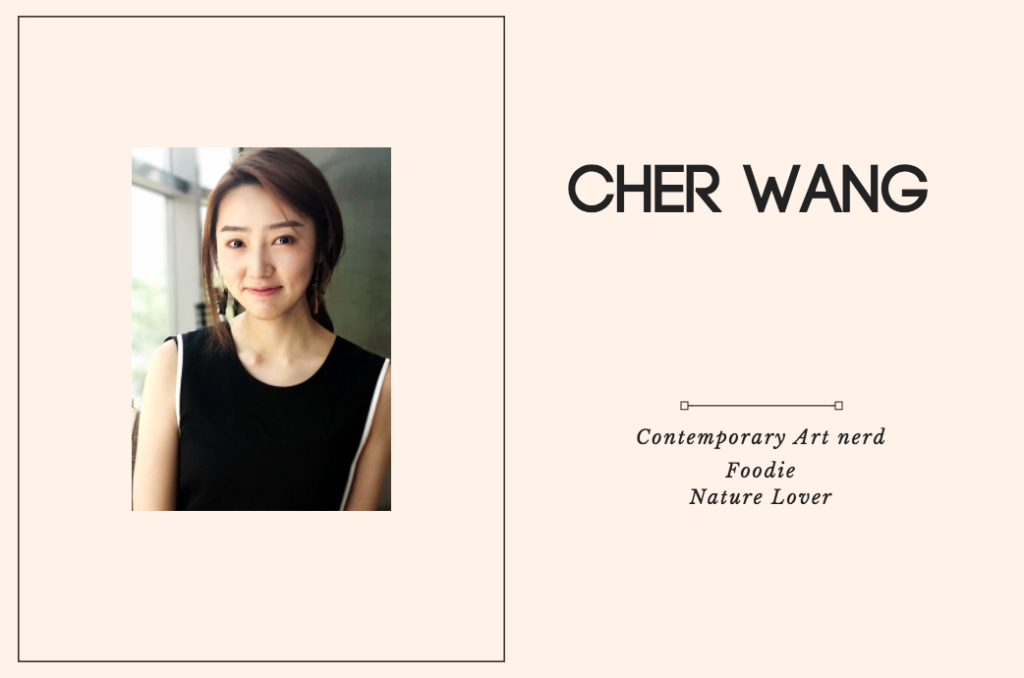 Cher Wang is a Beijing girl who studied in England. After earning her degree in Contemporary Media Practice from University of Westminster, she proceed to earn her MA in Contemporary Art from Sotheby's Institute of Art, London.  Her work experiences include art galleries as well as exhibition curating for museums, art shows and festivals in Britain and China.
-Email: Cher.d.wang@hotmail.com
-WeChat (Where she writes about contemporary art in Chinese):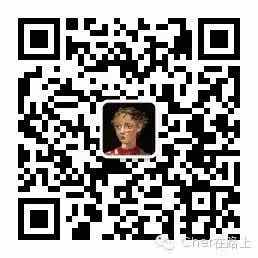 (We adore Cher for her talent and passion for art, but beyond everything, she's also one of the sweetest girls on earth and our best friends.)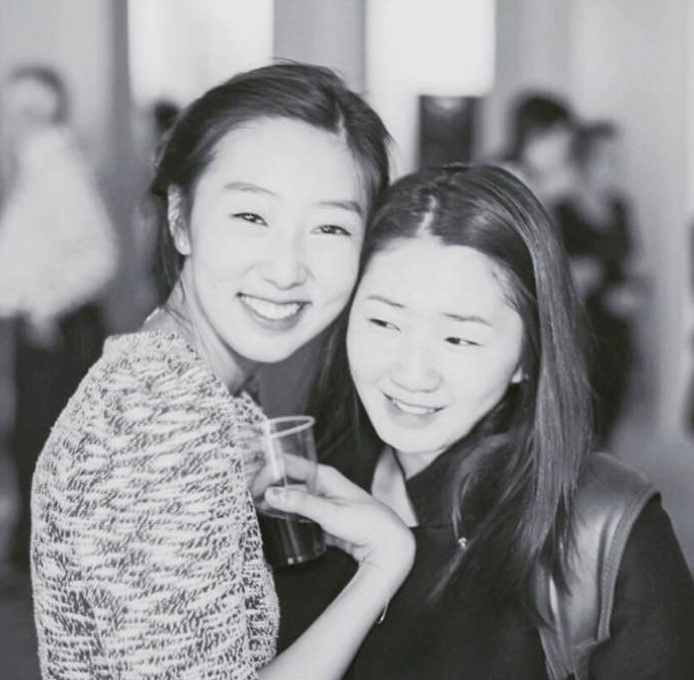 Cher and Yan during college:)