The Loneliness Economy of China's Young Empty Nesters

Deep Diver is an Elephant Room column for stories that got lost in translation. Each week, we'd pick a batch of the most interesting and relevant content from an ocean of Chinese sources, translate and share them with you.
Lijuan is 29 years old. According to United Nation's definition, she's reached  "middle-age" five years ago.  the label of "leftover woman" is constantly haunting her, as colleagues and friends would openly sympathize with her while gossiping behind her back.
In a dinner with friends or conversations with colleagues, the topic is always about children or marriage. In such occasions, Lijuan as a single woman feels as if she was pushed to a small corner. She is quite stressed by the fact that her classmates and friends are already married and have children, or are about to get married. "As the saying goes, no comparison, no hurting. "
Lijuan's mother also worries very much that her daughter is not enthusiastic about marriage. Every time she calls Lijuan, she talks a lot about her philosophy of "finding a boyfriend", worrying her daughter would never get married. " her pressure mostly comes from the society, as the social environment is very unfriendly to single females." said Lijuan. 
With growing anxiety, Lijuan began to register some WeChat subscription accounts for blind-date events. The first event she attended was in a cafe in Wudaokou. The room of over 100 m2 was filled with nearly 100 attendees. Most of them were female and the sex ratio was about 1: 2, which somewhat surprised Lijuan.
She was given a form for basic personal information, and a staff member arranged a seat for her at No.12 table where another girl seated right beside her. "Girls sit still, and boys take turns to talk face-to-face with two girls at each table." The staff member instructed.
 "How come it's like a job interview?" said Lijuan to her tablemate with a laugh. The men present there were generally around 30-35 years old, with good educational backgrounds and annual salaries above 300, 000 yuan. However, none of them looked attractive. "The first impression of a stranger certainly depends on the appearance, without which I will soon lose the desire to know him."
 "That event was really boring," sighed Lijuan. She did not find her Mr. Right, but had a quite pleasant conversation with the girl at the table. Lijuan attended three blind-date events and met three different girls. Together they complained about the men present at the events, and shared the same anxiety. "Girls who are not worried will not attend such things. We are the ones who feel worried yet have no other choice. This is the embarrassing truth."
Compared with offline blind-dates, dating apps on mobile phone seem to stand a better chance to Lijuan. Six months ago, she began a relationship with her first boyfriend via a famous dating app.
Most of the male users of this app post blurred daily-life selfies, yet give detailed information on their occupations, incomes and housing properties. A basic membership fee ranging from 60 to 80 yuan per month is required for replying or sending private messages. "You could find one or two attractive ones among 100 to 200 users." Lijuan admitted that successful match on the apps was pretty rare, fortunately all it took was quick swipes on the screen.
After she signed up, the app staffs frequently called and texted her, recommending men to her and asking her to pay for real-name verification in its physical store. "I checked online and found that they were trying to convince me to pay for the so-called 'luxury marriage hunting service' that cost at least tens of thousands of yuan for membership fee, and some even cost hundreds of thousands of yuan."
 "It felt as if I was paying for a stud for reproduction." said a friend who had tried the marriage hunting service.
The relationship from the dating app ended, Lijuan feels being single is somewhat different from before. Back to her rented house, she still turns on the dating apps, expecting to find some hope from dozens of comments or messages.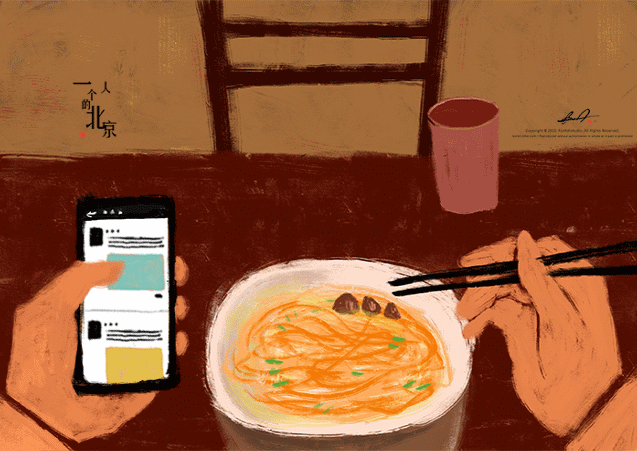 ---
When feeling lonely, Fang Tang tried to hookup someone through his phone. "It's not just sex, it's more about a sense of intimacy." said Fang.
Some people call it "loneliness economy", a business binge built on the society of single people. To the heterosexuals, it is a path for finding love; to the sexual minorities, it's the online groups who share "the same sexual identities", these apps have become a main approach to interact with the "fellows". 
 "You spent half an hour taking 100 to 200 selfies, and another half an hour editing the one you selected. Once posted, the selfie would soon receive many likes, and some users left you messages saying that you are so handsome. At that moment you felt very happy, but everything would come to an end soon. The next day it looked as if nothing had ever happened." Fang concluded with a sigh. "Popular users are either good looking, have stunning figures, or they travel around the world, or enjoy luxury cars and delicacies. Looking at the photos they post make you feel like you've literally been there."
Fang also heard a staggering story: some "female celebrities" in such apps regularly book a room in a five-star hotel, and each of them would bring a dozen clothes and take photos of each other throughout the day. When they get back to their rented houses, they would post one or two selected photos every day, giving the impression to other users that they are regular guests to these five-star hotels.
 "Hookup apps make you instantly aware that you are not only poor but also not good looking. The online users may be even more realistic than people in the real life," laughed Fang, "If you were rejected by someone in a bar, you could still chat with each other and become friends. But app users could be harsh, they put out their prejudice without disguise, as if they are selecting snacks on a supermarket shelf."
Fang and his friends feel bad about SNS apps, but there seems no alternative. At some midnights after work, he would lie in bed and habitually starts viewing app users. Swiping right means "like", while left means "delete". The faster he swipes, the closer it may be to find a companionship.
 "It feels like shopping. The biggest difference is that in such apps you may need to view a hundred users before one or two of them reply," said Fang. However strong the feeling of loneliness may be, Fang dare not telling his families, for they might try to introduce girls to him again.
When live streaming just began to gain popularity in SNS apps, Fang interacted with a few hosts. "At first I didn't find it interesting, and it felt like I was talking to myself." But Fang couldn't help giving away virtual gifts to the hosts, he realized that "it's like paying someone for the company, as the hosts will talk to you when you are ignored in the real life".
 "If you spend 10 to 20 yuan buying gifts on a daily basis, the hosts will be very enthusiastic and keep interacting with you, and some hosts even live-chat with you." Once a friend asked Fang to begin their own livestream together and then they live-chatted with a fan who lived in a small town in Southwest China. During the hour, the fan kept talking vividly about his life and emotions in the past few years without the intention to stop.
 "We really didn't want to interrupt him, since he had been all alone and indeed needed someone to talk to," sighed Fang, "Very few people could understand the sexual minorities in the real world, it's actually lucky for these groups if people don't openly discriminate against them. While online, people from same groups gather together, but you could still feel lonely." 
---
Aguo is enthusiastic about video games and traveling, which enable her to "escape reality, ease the pressure and feel the world". She is active in online games and social groups, and often actively organize offline parties for group members.
Aguo and Xiaoan met each other through one of the online group. They enjoyed chatting with each other for more than six months. During Aguo's tour of Suzhou, she asked some online friends in the city, including Xiaoan, out for a meal. Aguo remembered that they had a fairly nice chat, but after everyone left she received a WeChat message from Xiaoan: "Let's stay as online friends…don't see me again (with a sticker of 'keep smiling')."
Aguo was surprised, and had no idea whether Xiaoan was joking. Aguo spent the long weekend making a 15-hour train journey to Suzhou in order to meet the friend, but the moment she had her return ticket checked, she felt totally depressed.
After Aguo was back, Xiaoan obviously alienated her. In fact, Aguo is clear about the fact that face-to-face meeting and online chat are two different stories: when facing an embarrassing moment when you have nothing more to say, you can send emojis and stickers instead on the online chat; but when it comes to face-to-face meeting, you have to keep changing topics, which is inevitably disappointing.
However, Aguo never regrets doing so. "I want to meet all the interesting people, even if it might be the end of our online friendship", she said, "I still prefer the sense of reality, otherwise you are just chatting with someone filled with your imagination." Aguo believes that online chat is superficial, and her feelings for friends are always genuine. She expects those she has enjoyed chatting online with would become her long-term friends with mutual support in the real life.
But Aguo is still upset. She had reflected on the experience for a long time: why did Xiaoan changed her attitude after they had met? Did Xiaoan fear that she might have malicious intention? Such thinking was doomed to end up with no answer, so Aguo decided to give up. "Anyway, we are not so familiar with each other, so I stopped talking to her. But it's still a pity that I have lost an interesting person to talk to."
 "This is not because I don't want to speak, but very few want to listen. Many people don't understand why you are thinking too much. Everyone likes to talk rather than listen." Aguo has found it a common phenomenon today in the society. She tries to understand those unwilling to listen to her, "it's really hard to ask others to listen".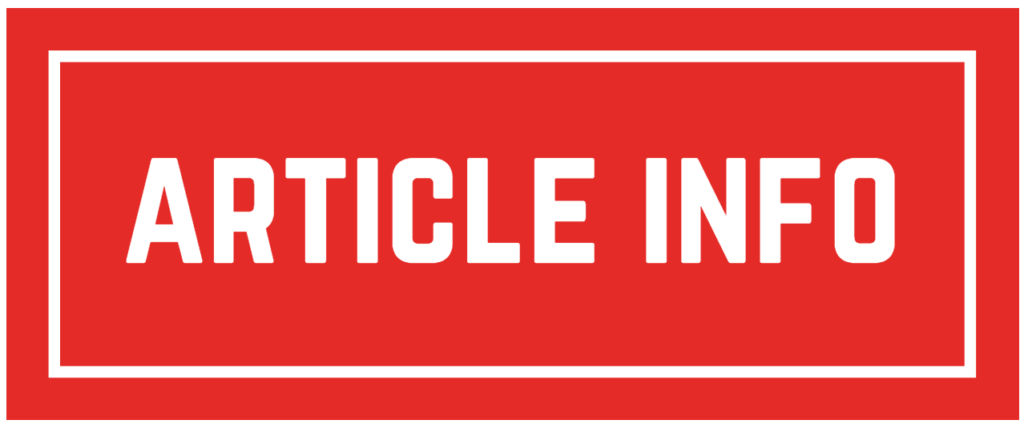 Original Article: 空巢青年的孤独经济:外卖买不到的陪伴,直播能买到么
-Source: Tootopia土逗公社
-Author: 树澄  苏胡思  吴碧莲
-Translator: George Hu