When Hutong Grandpa Meets Art | The Magnifier

A space filled with artworks and familiar faces. People socializing over champagne, talking about their new projects in Iceland or how fascinating a piece of artwork is. This would be a typical scene for many, if not all, of the gallery openings I've been to. But guess what? When you received an invitation from a gallery space in Hutong, you should expect nothing in common from the above.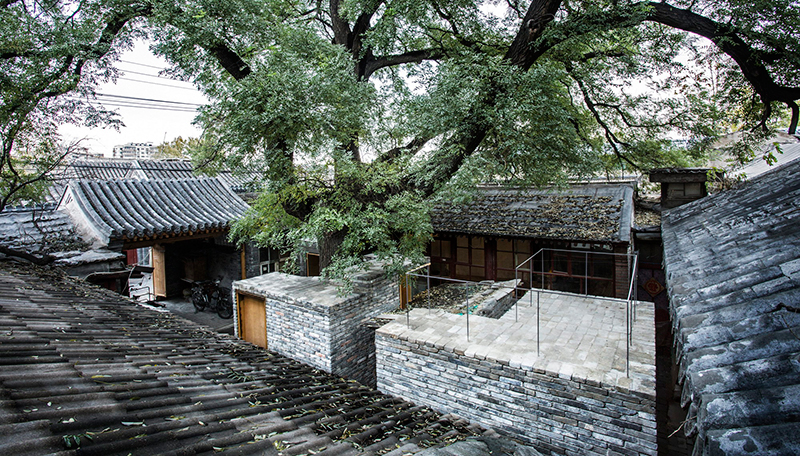 Inside a siheyuan (courtyard).
I drove 15km to go to a Hutong opening recently. Arrived at the venue at 4pm, I wasn't expecting anything beyond a chilled evening catching up with some old friends. Beer, crisps, salted peanuts and a sparse crowd – seconds before I started to questions why I was here so early, here came our star – not the artist – but our legendary, celebrity Hutong Art Grandpa!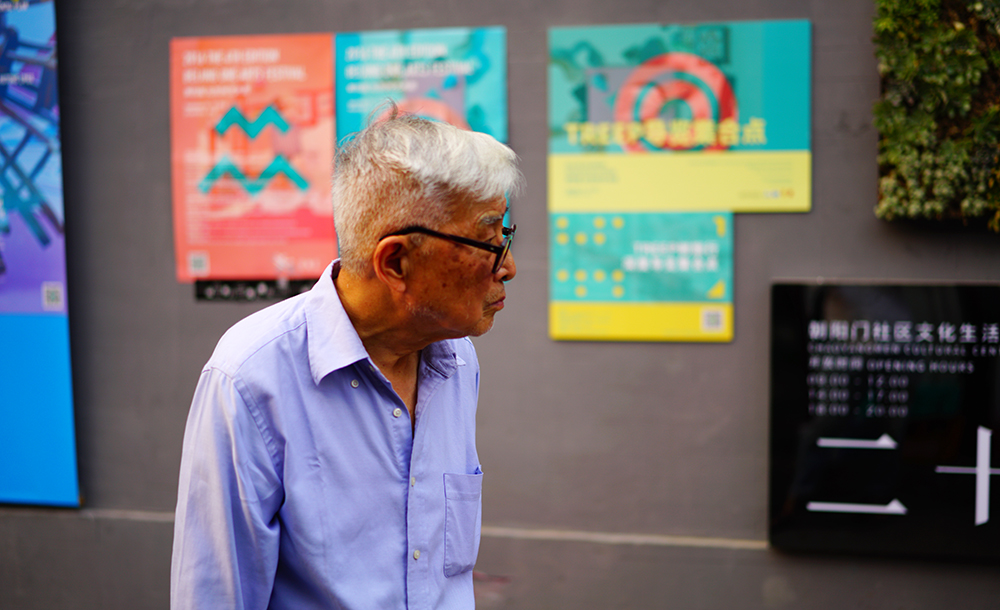 (Photo by: Rong Chai)
According to my friend who works at the exhibition, this dearly loved grandpa (we call him "大爷 dà ye" in Chinese) would come every time when the space hosts exhibitions or events. Dressed in a nice shirt (always tucked in a pair of high-waisted kayak shorts in the summer), he looked way more polished than most of the Beijing grandpas you'd encounter on streets.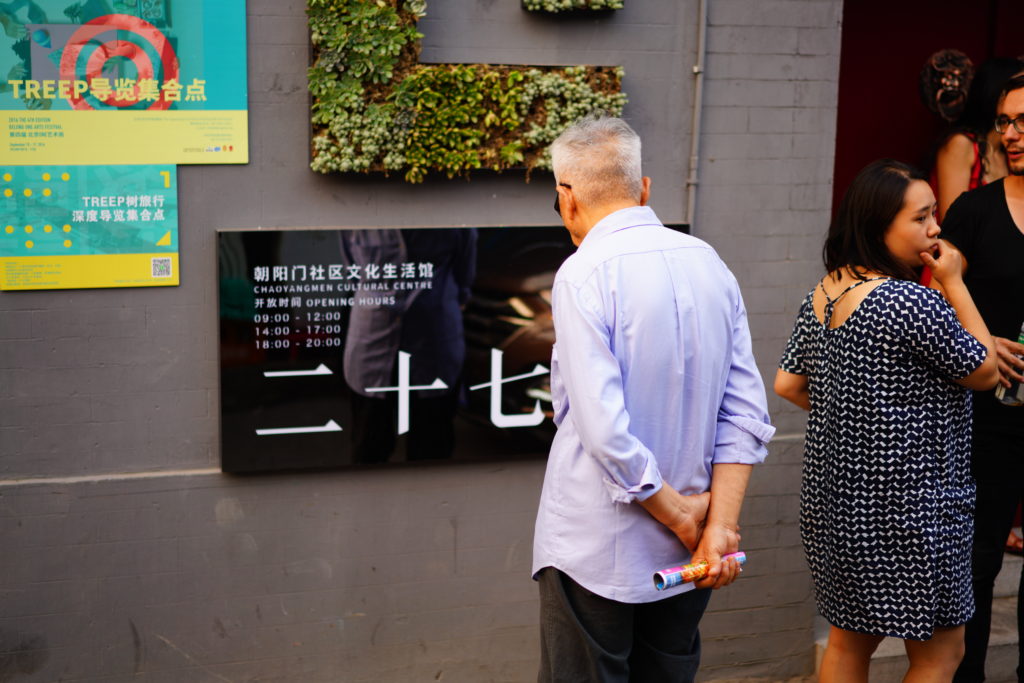 Our lovely grandpa!
The grandpa kept both hands behind his back, carefully scanning each piece of artworks with eyes narrowed and brows knitted. When the artist came in, he quickly nodded to him with a polite, leader-like smile, and walked away to continue scrutinizing the many artworks in the courtyard. What a gentleman! I couldn't help to be amazed and curiously followed him around the exhibition.
I was trying to approach him without interrupting his private moment with art, but turned out that he threw out his ideas on me in a very natural way - for a second I almost had an illusion that we were art critics who had known each other way back. "I don't understand these letters, but I like the idea," without saying hi or acknowledging my existence, the grandpa started to talk to me with eyes still glued to the artworks, "you see this? I used to own a bomber jacket exactly like this back in the 60s - it's back on trend again among your generations isn't it? I noticed a lot of young folks are wearing it now!"
The grandpa clearly doesn't work in the art industry and is in no way a collector. In fact, as he revealed in our conversation, he showed up to all the art events nearby simply because he was curious about what was going on in his neighborhood, the area that he'd lived at for over 50 years from childhood to retirement. Nowadays, the grandpa spends most of his time playing chess with other retired buddies, taking hot shower/sauna in the communal bathhouses, and walking around Hutong to check-in with his old neighbors as well as new friends, ranging from foreigners, young hipsters to art folks like us.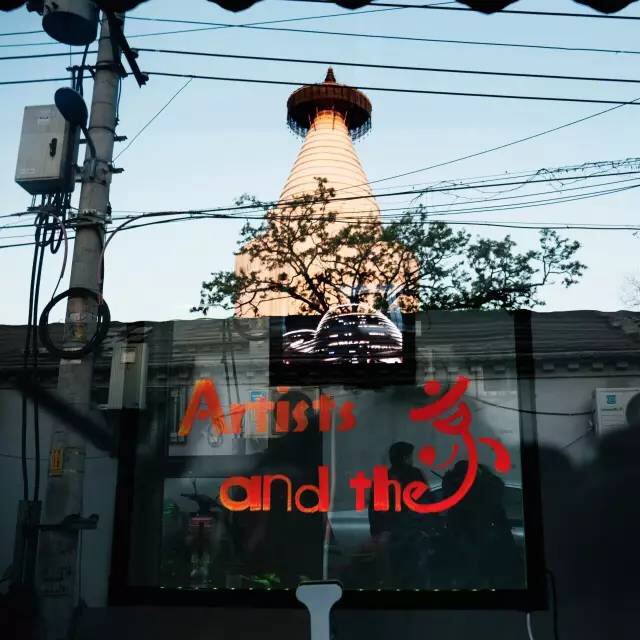 (Photo from: Project Space)
∙
Hutong is all about sharing. I remembered the time when I lived in Hutong, played hide-and-seek with friends in the alleys, had dinner at one's and robbed snacks from another. The gates of Siheyuan never closed, people from different families walked in and out from the same gate every day. In fact, until today, it is still very common for many Siheyuan to share kitchens and bathrooms, and many more - in Hutong, there really isn't much a thing of "private space", and that's the beauty of it.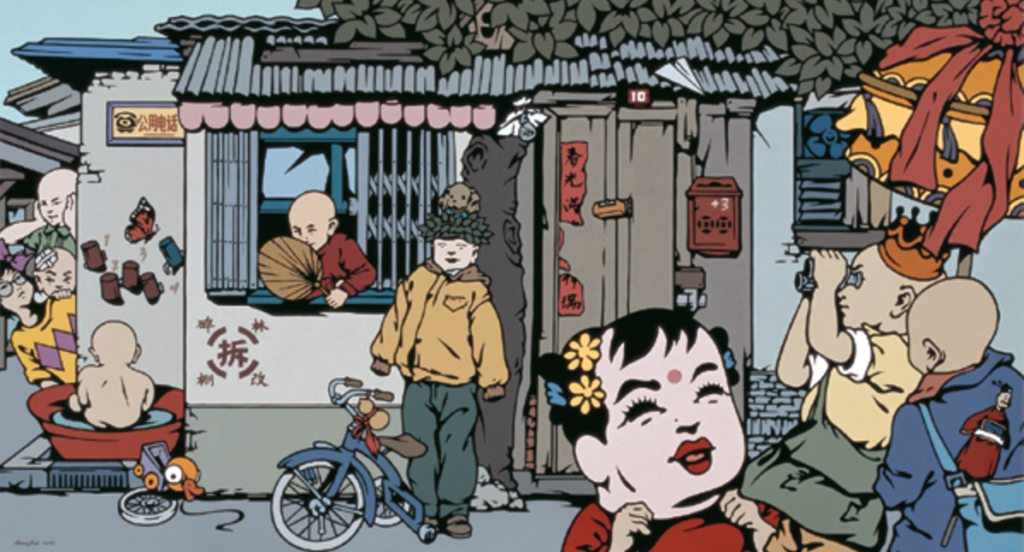 A painting capturing the liveliness inside Hutong. (artist: Huang Kai)
Over the past decade, many galleries and studios have popped up in Beijing's old Hutongs, sharing gates with other local residents in the courtyards. Hidden in small alleys with chic, minimalist logo sticking on brick walls, these art spaces label themselves as a cooler breed, displaying a hippie vibe that differentiated from the heavily-commercialized (I assume they are pointing their fingers to the 798 Art Zone when saying the word 'commercialized'), already-established art spaces in the city.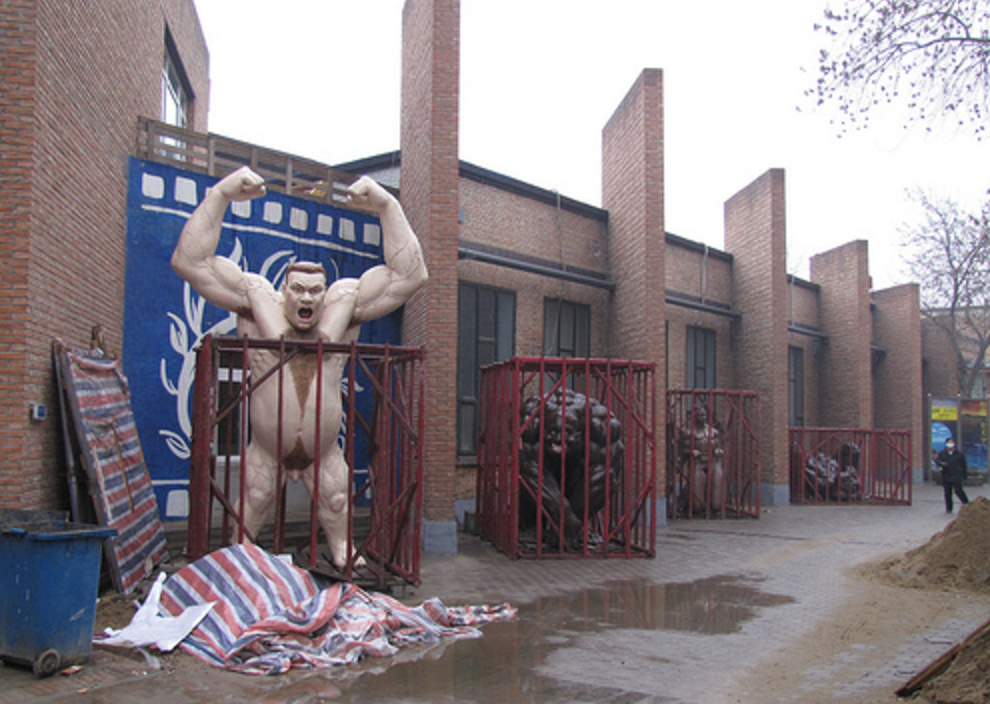 Beijing's 798 Art Zone is known for its eye-catching art works and (sometimes too many) tourists...
What makes these Hutong art spaces truly unique however is not their hard-to-find addresses and low-profile logos, but the interactions they have with the local residents. While most of the white cube galleries and museums are trying everything they could to entice people to their doors, art spaces in Hutong easily get tourists, curious children and local residents like the dear grandpa to linger and return. They would simply stop by during their daily strolls, to check in what's going on and hereby take ownership of their own neighborhood.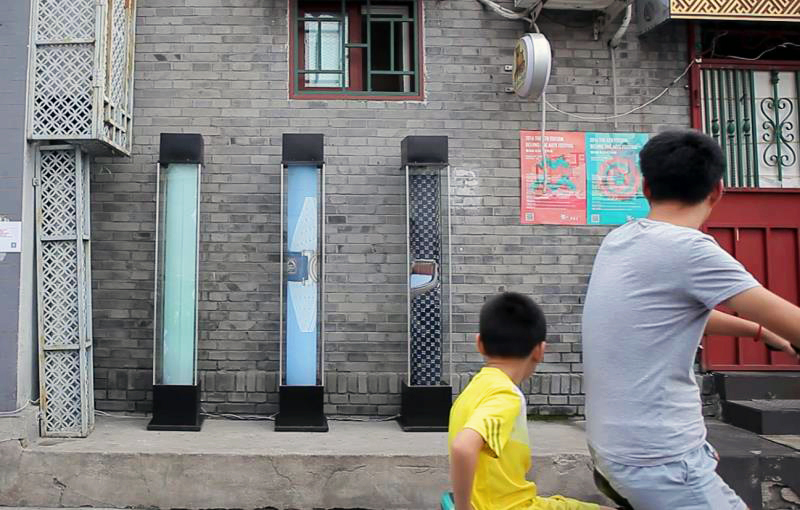 Contemporary art installations inside Hutong. 
With no conscious intention to "learn" or "enjoy" art whatsoever, these local residents in fact interact with art way more profoundly than most of the visitors who claim to be coming for the art. As my friend recalled, the many local grandpas and grandmas who came to the exhibitions would carefully read through the captions of all the artworks, then study each piece as hard as they could to figure out the meanings. They might have a limited knowledge about the context of these works, yet with so much curiosity and attentiveness held, they are truly communicating with the artworks and artists like no one else. In some sense, they complete the exhibitions by bringing out the best part of art: to connect people through emotional resonances, and most fundamentally, to establish a common ground for open, inclusive conversations.
∙
"You know, this is my place, I know everything going on inside these courtyards!" Watching the grandpa proudly dropping his words while leaving of the exhibition, I couldn't help to think about "stepping out of the white cube", a buzz topic that has evoked a lot of conversations recently in the Western art world. In order to break the boundaries between fancy-looking galleries and the publics, many gallery owners have come up with eye-catching strategies such as asking artists to cook, work, or even sleep inside the gallery space for the publics to watch. Despite these efforts, their floor-to-ceiling windows and poker-face sales remain the same; art, in this case, is still isolated and distanced, passively waiting to be seen inside a closed space. In Beijing's Hutong however, the collective lifestyle and the open architectural structure of Siheyuan are making art truly approachable to everyone. In fact, art spaces and Hutong have formed a mutually beneficial relationship with each other thanks to the local communities residing in these small alleys; the old grandpas, grandmas, the uncles, aunties and the children, together they make art public, alive and universal.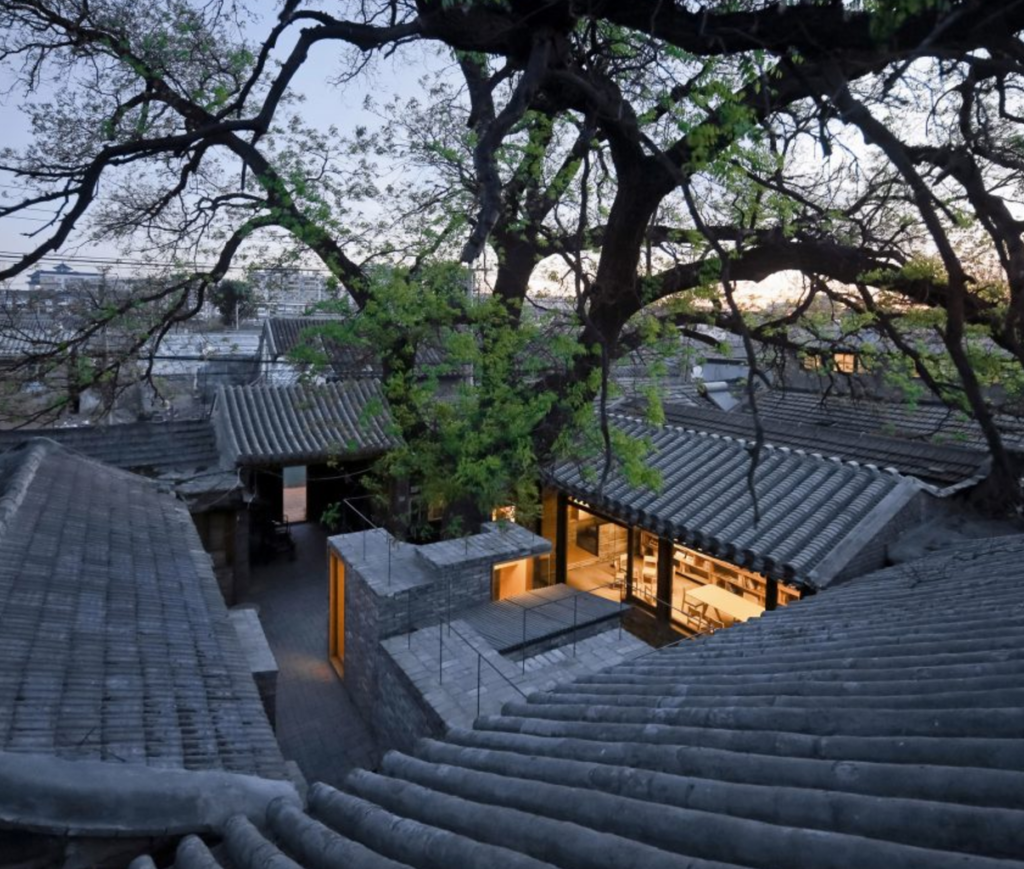 Here offers a different option for enjoying art when you are in Beijing: stop by one of the galleries in Hutong's narrow alleys, talk to one of the grandpas (or grandmas of course) there, and take a moment to experience the space through their eyes - in old city, for new art.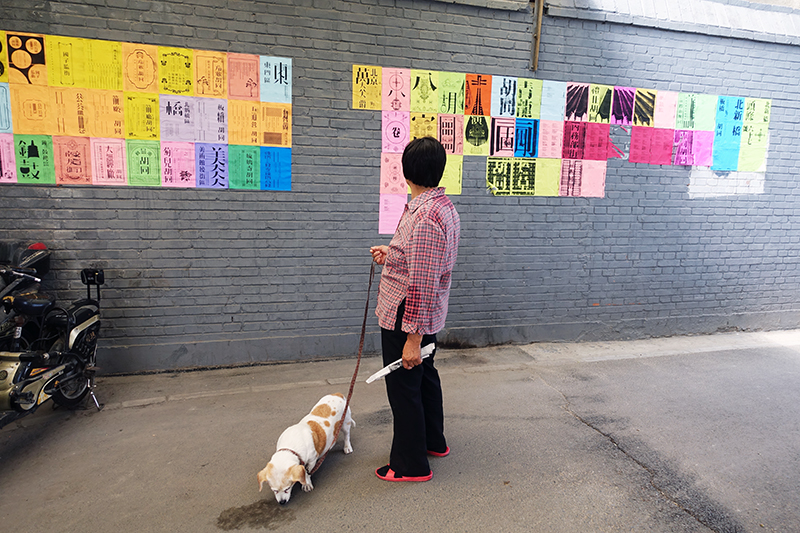 (Featured Image from Rong Chai. Others from: Beijing ONE Arts Festival)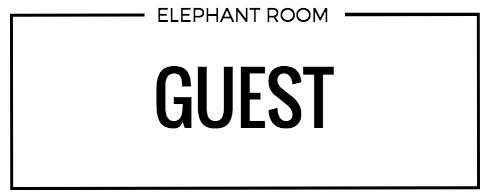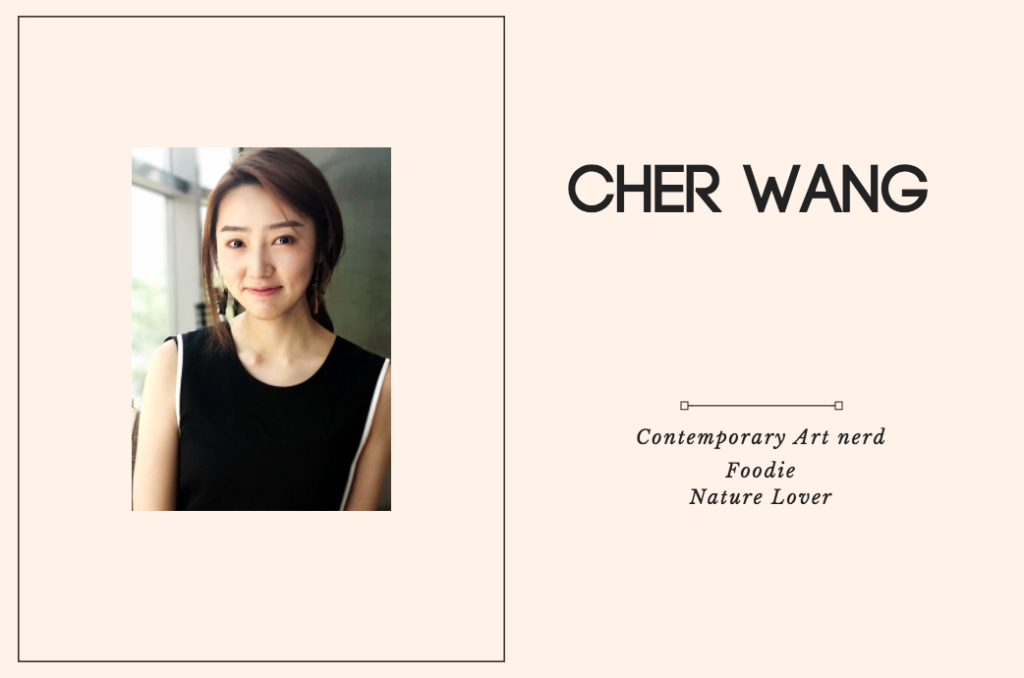 Cher Wang is a Beijing girl who studied in England. After earning her degree in Contemporary Media Practice from University of Westminster, she proceed to earn her MA in Contemporary Art from Sotheby's Institute of Art, London.  Her work experiences include art galleries as well as exhibition curating for museums, art shows and festivals in Britain and China.
-Email: Cher.d.wang@hotmail.com
-WeChat (Where she writes about contemporary art in Chinese):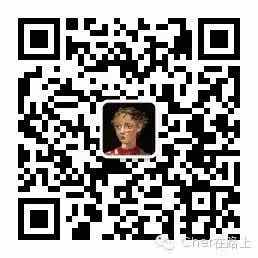 (We adore Cher for her talent and passion for art, but beyond everything, she's also one of the sweetest girls on earth and our best friends.)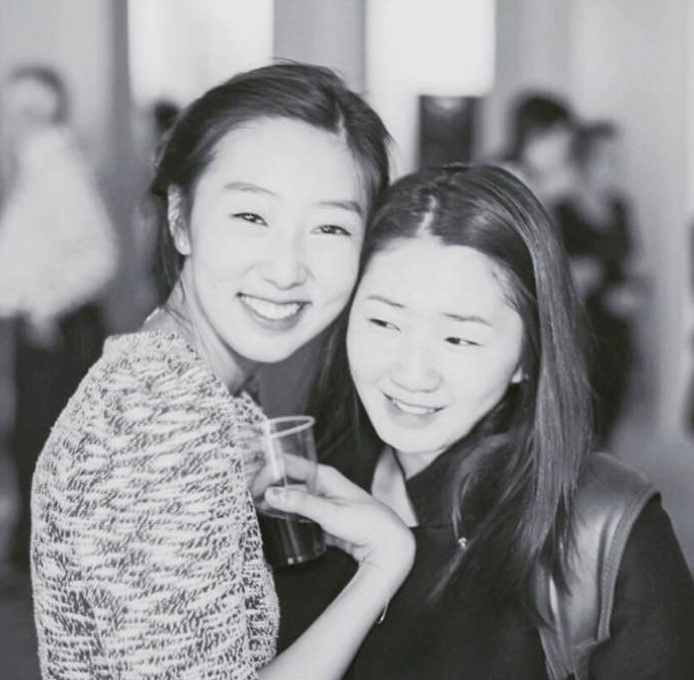 Cher and Yan during college:)