The Tale of 80 Million Fans and 3 Chinese Boys (Part II)
For those that didn't know, or preferred not to know about TFboys in the past, 2015 was the year that they were eventually confronted with the reality: like it or not, the three boys were no longer a niche, underground idol group relevant only to some maniac fans; instead, they had bursted into the mainstream as a fully-fledged social phenomenon, penetrating into public spaces in a blockbusting gesture that shocked the entire Chinese population.

- What is TFboys most famous for?
- Their fans.
- What are their fans the most famous for?
- Their extravagant birthday 응원 (应援, cheering) campaigns.
At least that was how a lot of people felt on 8th Nov, 2015,  the day that Roy Wang turned 15. From Time Square's giant LED screens in New York to subway stations in Seoul, from buses in London to Bikes in Hangzhou, from banners, billboards to newspapers and mobile apps, endless spots on that day were filled with images and videos of Roy the birthday boy. For random strangers who were just passing by, as soon as they noticed these visual messages, they'd automatically become part of this celebration, a grand, expensive birthday fiesta threw not by Roy nor his company, but - you've guessed it - his fans.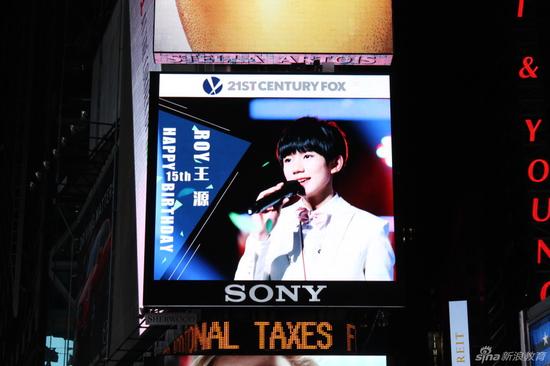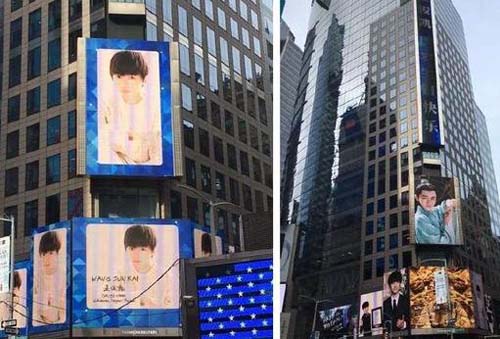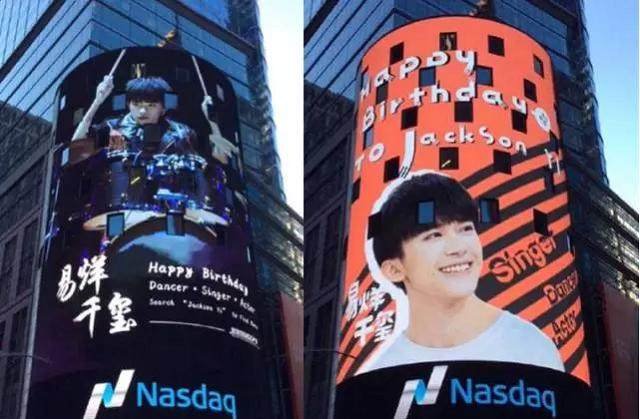 After Roy's fans first purchased screen ads in Times Square in 2015, fans of Jackson and Karry quickly followed too, hanging their boys up to the most expensive advertising space in the world. 
.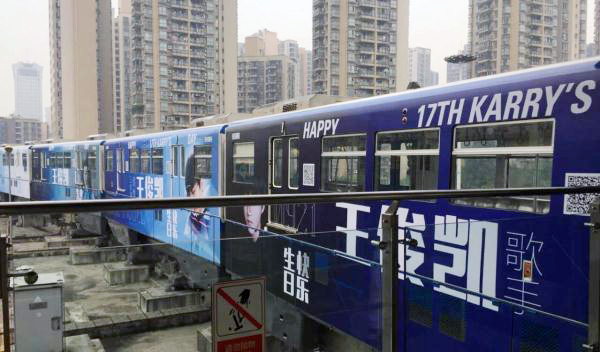 Karry's fans decorated this metro train with their beloved birthday boy.
.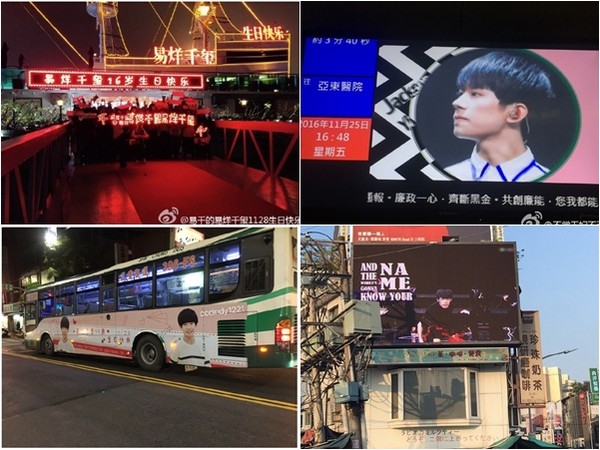 Bus ads, billboards and LED screens in Taipei - just a few examples of Jackson's birthday 응원 campaign, all sponsored and designed  by his fans. 
.
But birthdays are not just an excuse to spoil the boys with luxurious gifts. Yes, ostentatious material offerings are an important part of fan-idol relationships, and many TFboys fans are not afraid to go extreme along this path, making outsiders feel offended and to question their saneness (to just give you some examples, for Jackson's 15th birthday in 2015, his fans bought him life-time tenure for a gigantic countryside house, a flight ticket to travel around the world, and, guess what, even adopted a star under his name). For those who value their love for the boys beyond superficial, impulsive affections however, they also consider themselves responsible for nurturing the boys into better human beings, to help them achieve their personal goals in different aspects of life. Publicity is only step one of this love mission; while working hard to build the boys better images to the outside world, the fans would also help with the boys' more private matters, from homework, outfit choice, medical care to philanthropic actvitities under the boys' names.
.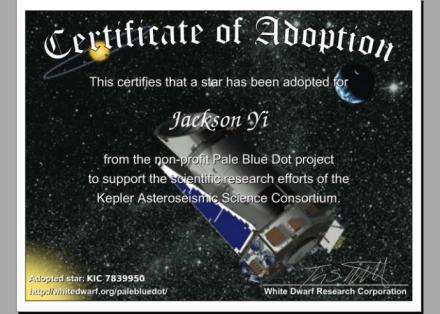 A fan adopted a star for Jackson's 15th birthday. 
.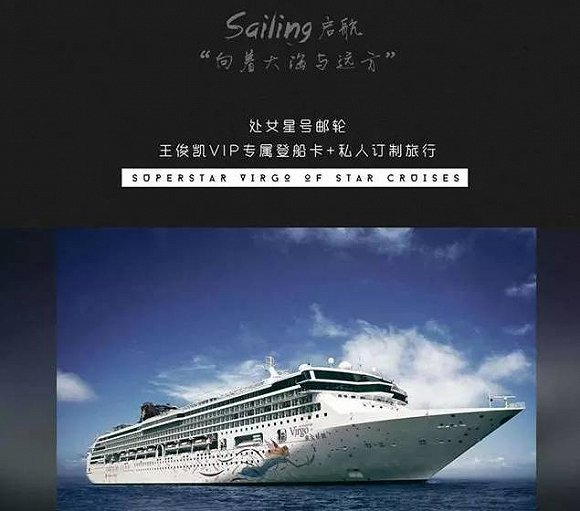 VIP cruise ticket+customized trip to Karry, from fans.
.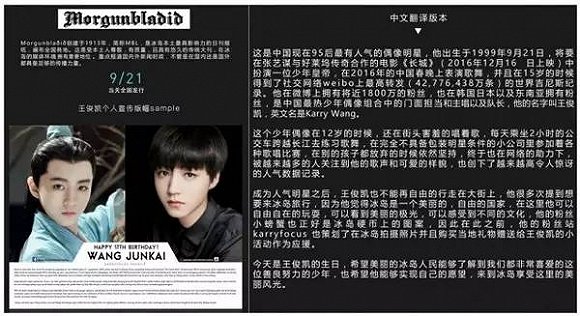 On Karry's 17th birthday, his fans purchased and wrote an entire half-page ad on Iceland's local daily newspaper, Morgunblaðið (The Morning Paper) to introduce the boy to local readers, only because Karry once mentioned in an interview that he'd like to travel to Iceland in the future. 
-.t future..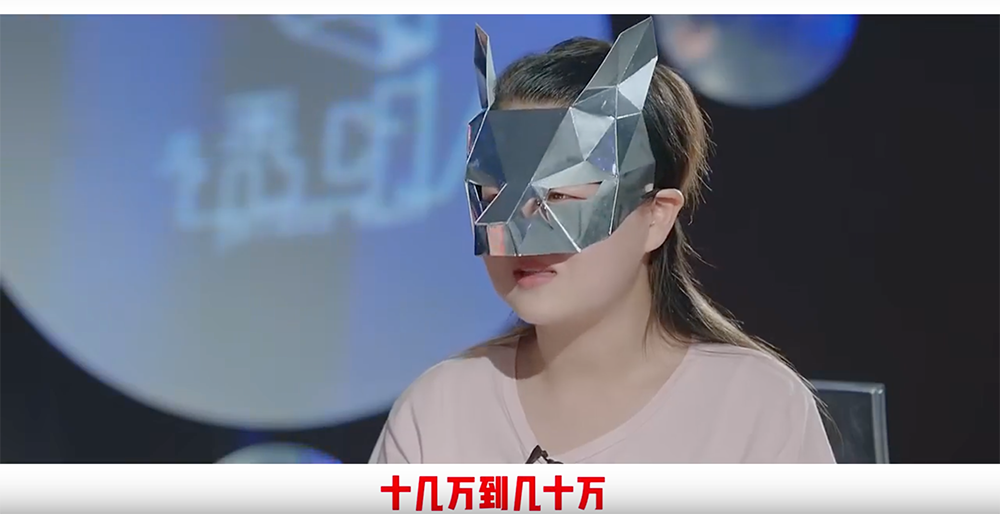 "How much have you spent on the boys so far? "
"Several hundred thousand RMB."
(From: Glass Man interview with TFboys fans)
.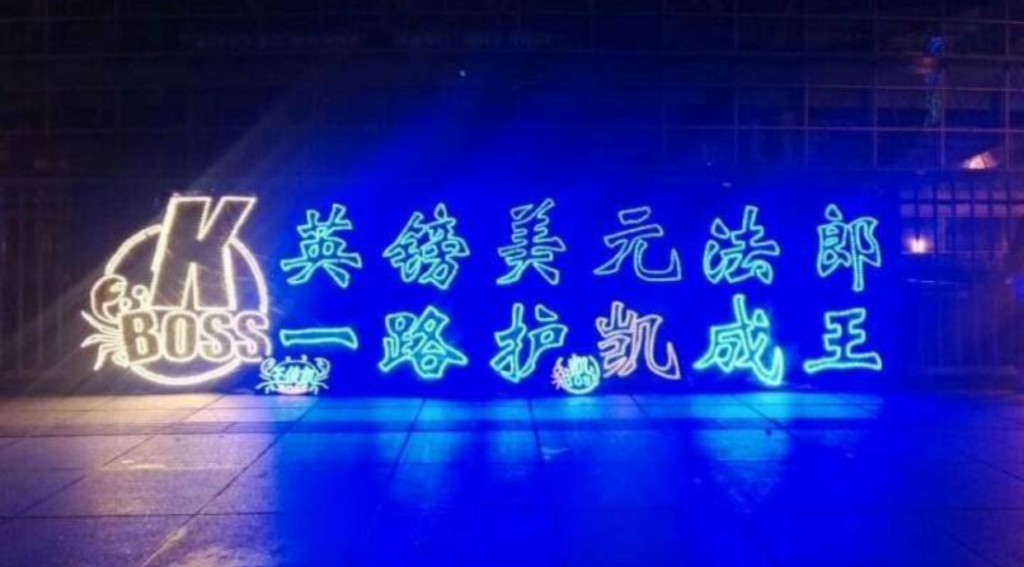 Slogan of a Karry fan group: "Pound, Dollar or Franc, using whatever means to help Karry become the king."
.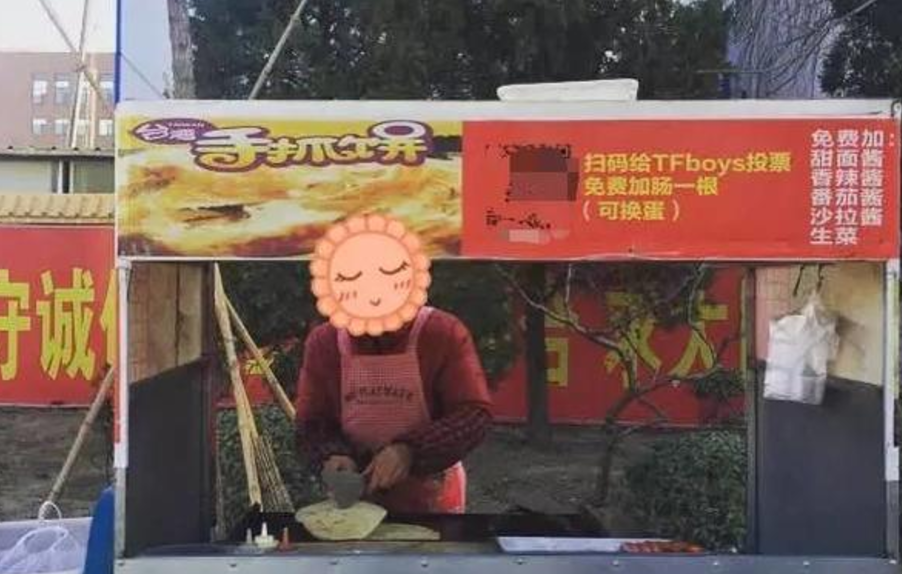 How a pancake-making lady supports her loved boys: "scan the QR code to vote for TFboys, get a free sausage or egg."
So you see, spending money to boost the boys' commercial value is merely the precondition for joining the fan-circle (饭圈) of TFboys. To be truly qualified as a professional "iron fan" (铁粉, extremely loyal fans) , one has to constantly study the boys' needs, to come up with solutions and strategies, and, most importantly, to execute in an efficient and effective manner that yields actual results. To love as individuals is nothing; to act as a team is how the fans self-empower, and thus truly take charge in this fans-idol relationship with their beloved three little boys.
Let's check out a recent example on the stunning organizational capabilities of these fans.
In early August this year, Karry's fans carried out a mission that shocked many in the Chinese entertainment and fashion industries: through collective, well-organized efforts, they purchased over 120,000 copies of Harper's Bazaar September issue within 9 seconds (that was ALL the copies, ALL gone, in 9 seconds…).
.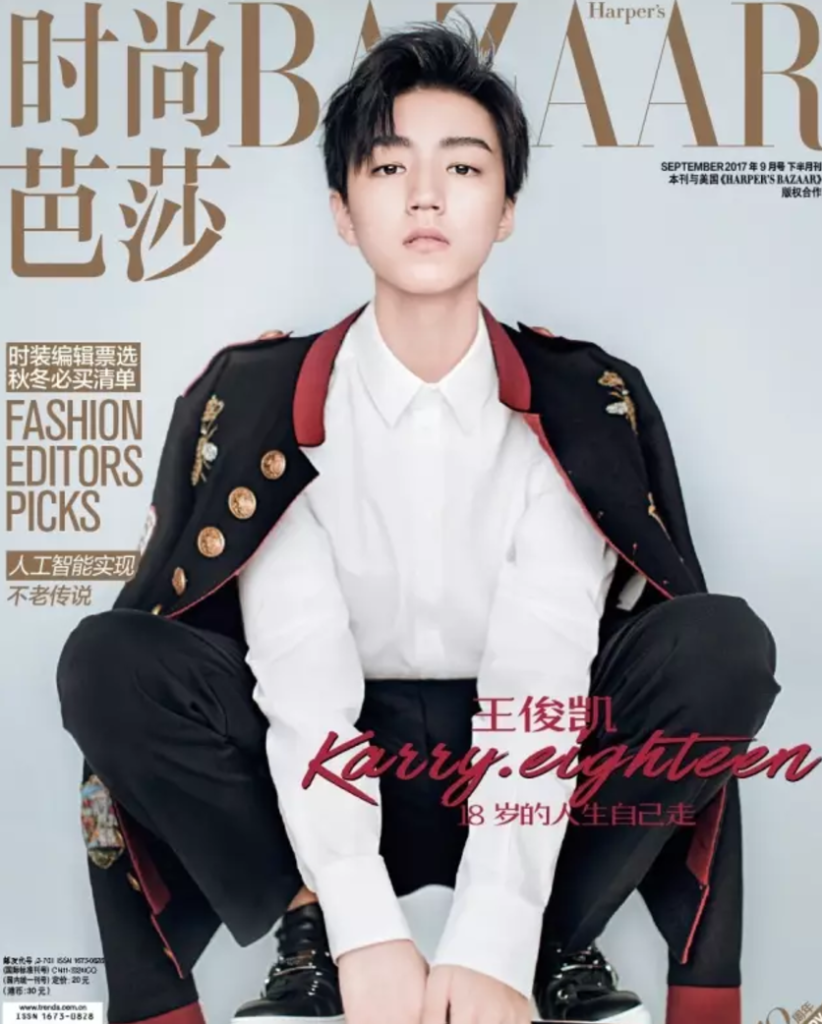 The September issue of Harper's Bazaar.
.
For outsiders, it was just a random issue of a fashion magazine with a little boy on cover; for Karry's fans however, that September cover was the starting point of his fashion career. So naturally, what's a better way to showcase Karry's influence to all the fashion-related folks than to buy more magazines?
But Karry's fans weren't going to just buy more magazines; they wanted to buy up all the printed copies in the shortest time, in a ground-breaking, buzzing fashion to beat up other idol competitors all at once (there were competitive elements between the three boys too, since the magazines Roy and Jackson shot for in the past all sold well).
So there they started, weeks in advance, putting up a series of hashtags from #Karry'sGoldenSeptember ("王俊凯金九", referencing to both the magazine issue number and his birthday month) #onlyforKarry to #Karry'sfashionroad on Weibo to preheat the event, negotiating with the magazine publisher for bulk-buy discounts, and allocating buying quotas to various independently-managed fan sites (mostly exist as QQ groups, Weibo account or forums on other social media platforms). Most of these sites would crowdsource fund from their members, calculate the possible number of purchases based on budget, then proceed to either buy directly from the publisher's Taobao shop or to merge with other groups' orders. Through constantly updating each other about the most recent sales projection and coming up with new strategies accordingly, all the 120,000 printed copies were allocated out before the magazine even went on sale.
And the campaign didn't stop when the purchases were completed. In fact, to Karry's fans, getting the magazines in hand was merely the first part of the story: they fully utilized the thousands of copies each group purchased by distributing them to local channels such as bookstores, cafes and hotels where public exposures are frequent, and sending extra copies to film companies, medias and advertising agencies that Karry has worked with, or could potentially work with in the future.
Fast, accurate and loud - this is how TFboys' fans conduct publicity warfares. 
.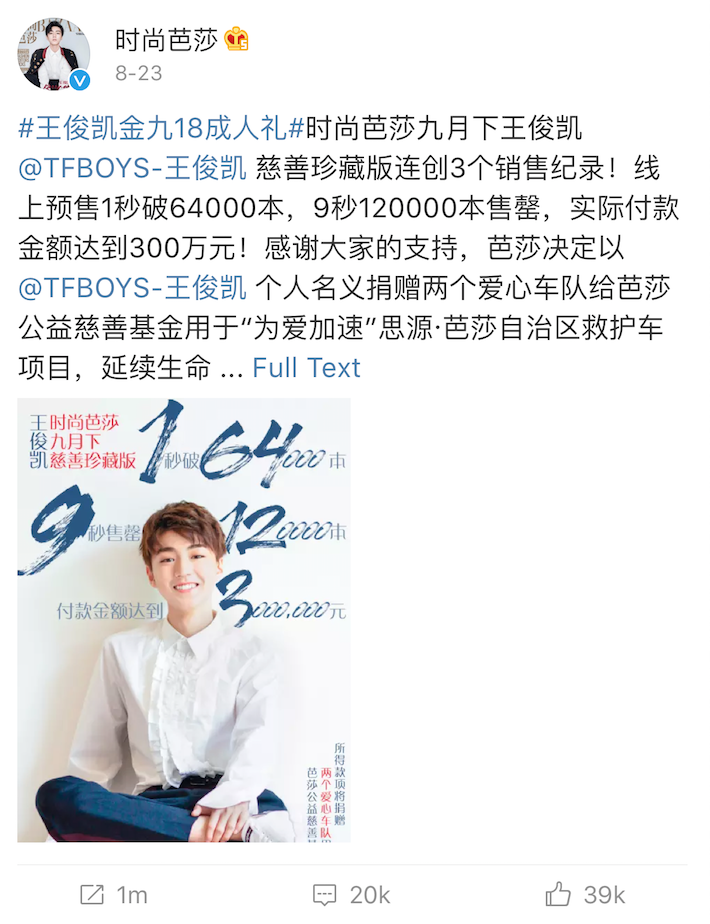 Bazaar China's Weibo announcing that the September issue has broke their sales record in history.
.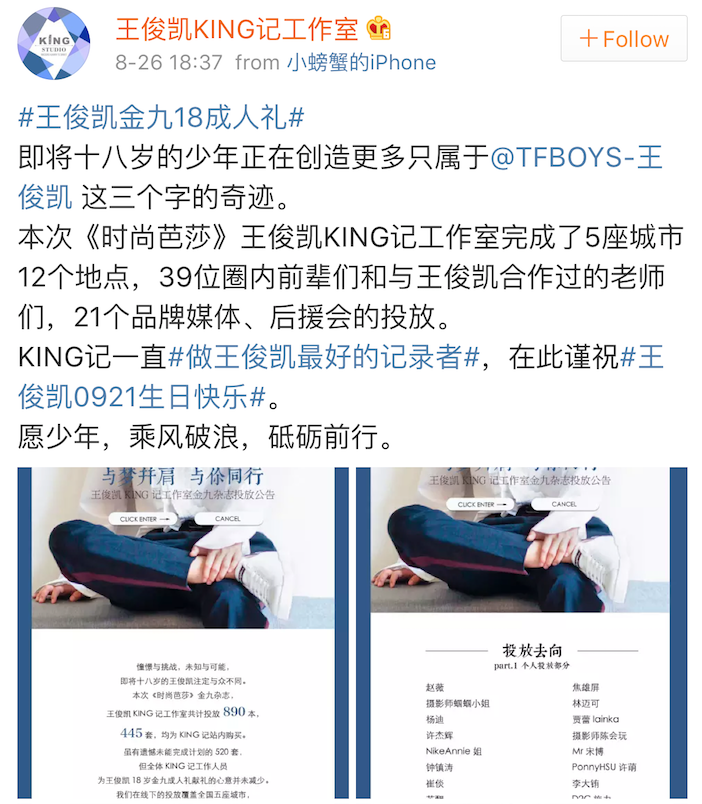 A fan site reporting about its distribution results: with the help from its members, the site distributed 890 copies of magazines to the hands of brands, celebrities and companies that have worked with Karry in the past. 
In today's digital age where everyone is connected and everything being shared, loving an idol is no longer a personal business. To date, the three members of TFboys own hundreds of spontaneously formed, yet professionally managed fan groups or stations, each with different functions and responsibilities yet are constantly working together for big events and projects. The resource groups focus on organizing and uploading photos, videos, interview scripts on a daily basis; the medical groups offer free first-aid care and emergency support for both the three boys and the fans; and there are groups specializes in fashion (coming up with outfit ideas and styling advices for the boys), in videography, in oversea promotions and PR, and even in tutoring and schoolwork (When Karry prepared for his college entrance exam this year, over 100 Karry fans, either experienced school teachers or current university students, worked together to compile revision recourses and even textbooks for Karry).
.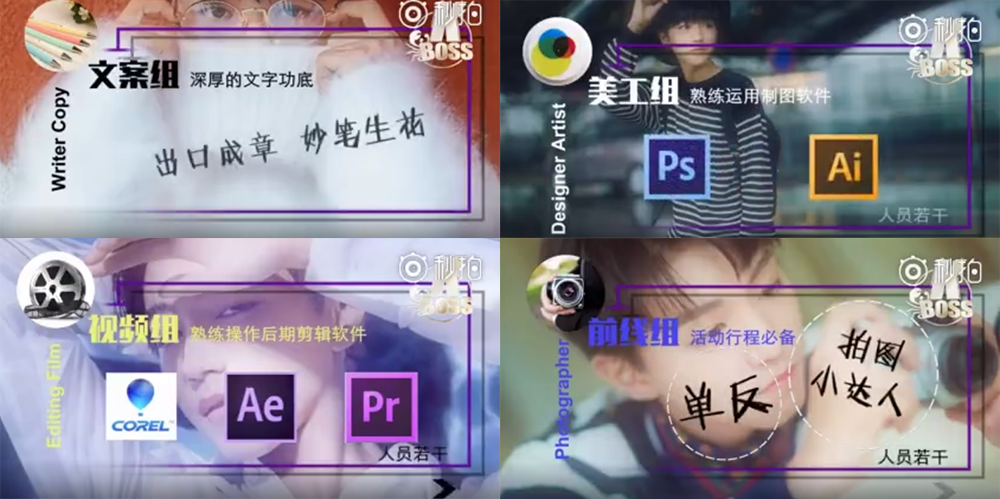 One of Karry's fan sites listing out the roles they are hiring in a self-made video.
-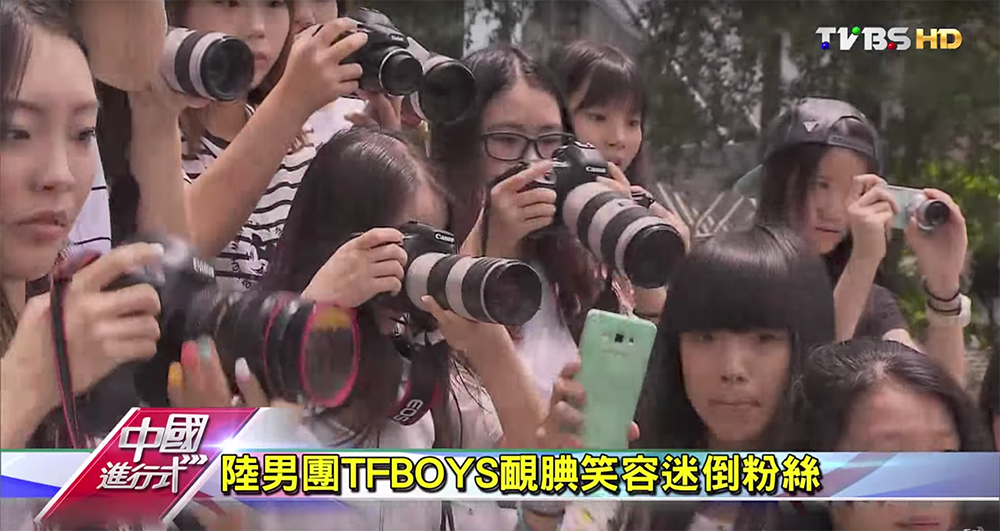 Professional cameras are a must for those work for the "frontline" (前线组) groups.
..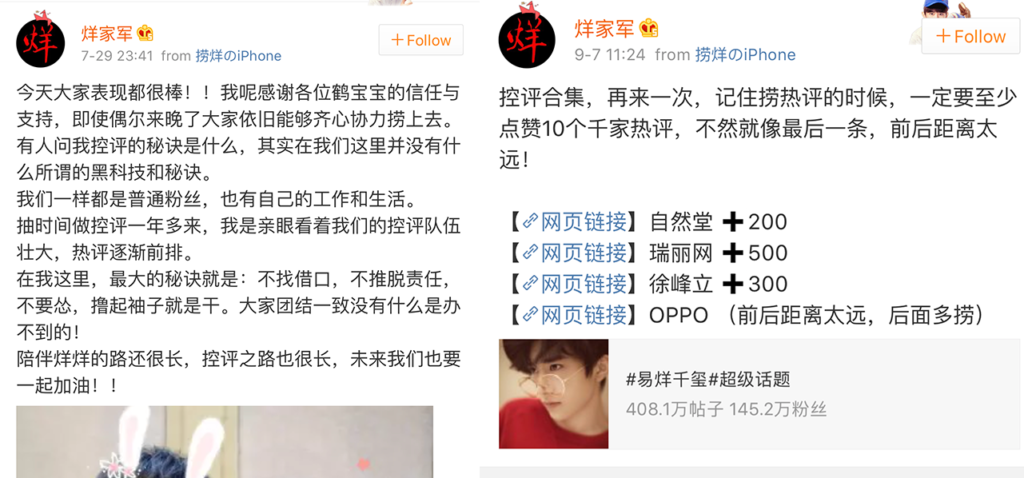 The "Comments Control" (控评) groups are in charge of monitoring the  comment section on Weibo (basically, to manually report/delete negative comments about their idol and to replace them by posting more positive ones).
.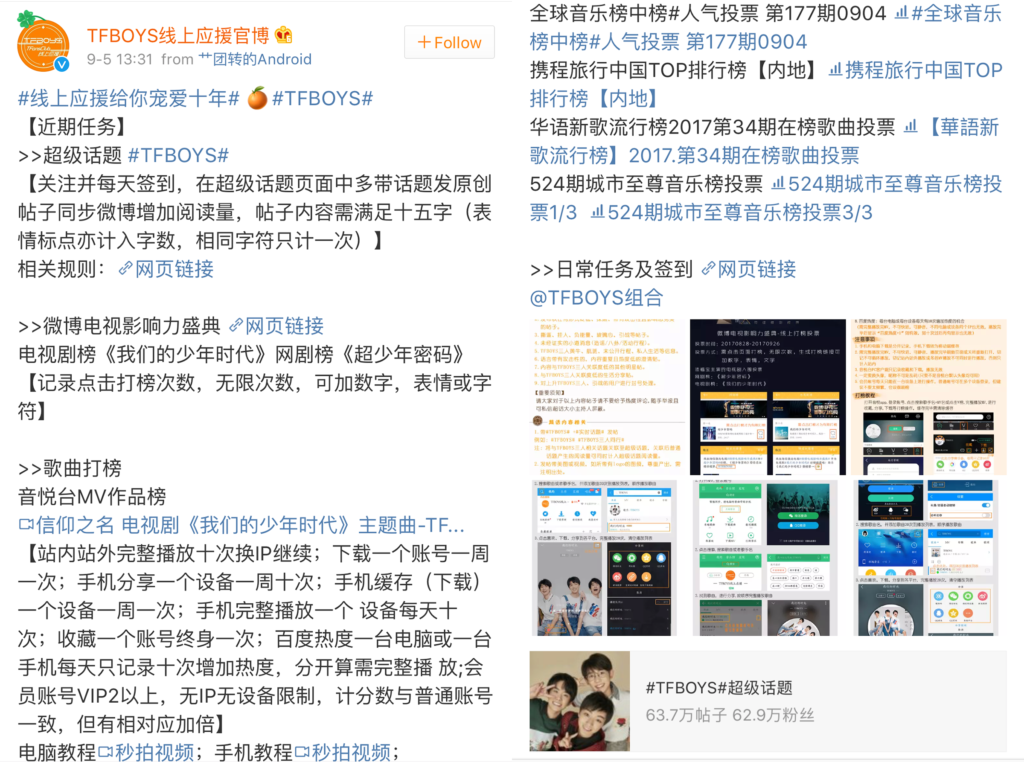 And there are groups who are in charge of  "voting up" the boys on various charts and rankings online.
Of course, the world of TFboys' fans is not always sunshine and flowers (or money and love, however you wish to understand it…). Ever since the group became popular in 2013, the three boys have been constantly troubled with "sasaeng fan" (私生饭), who would often intrude their private lives in harmful and illegal ways. And then there are the conflicts between "group-fans" (团饭)and "individual-fans"(唯饭), who, as the names suggest, claim love to either the three boys as a whole or only one of them. 
.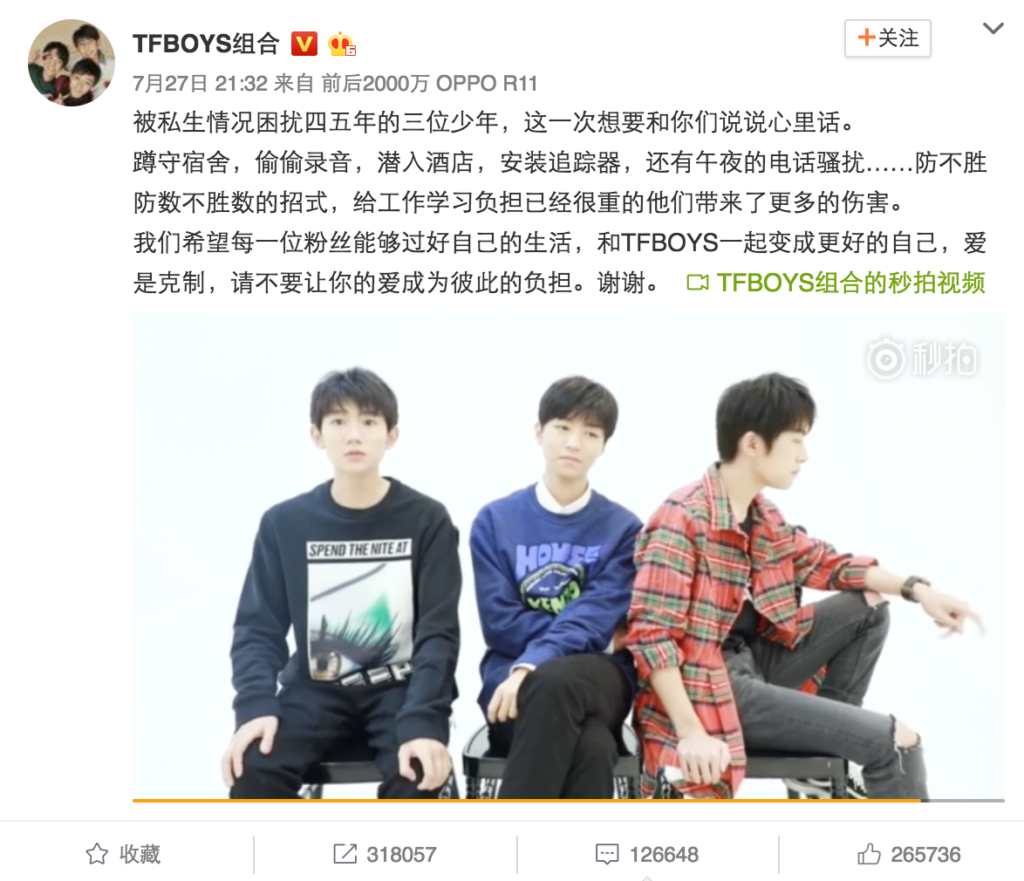 In July, TFboys posted a clip on Weibo to condemn the many horrendous stalkers they had stumble upon.
.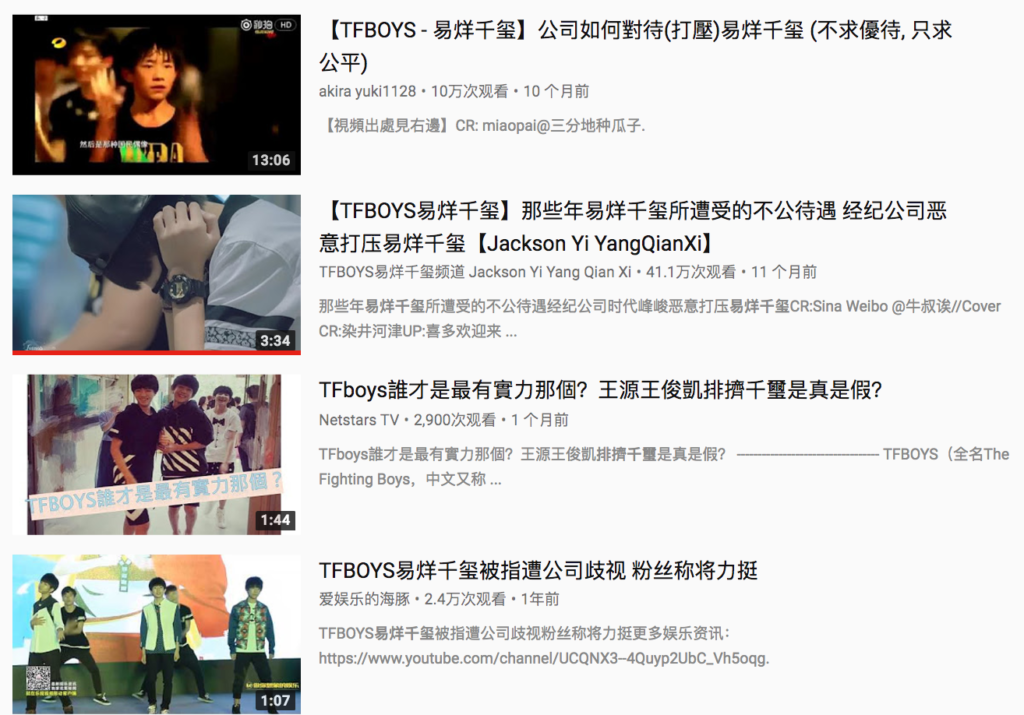 Many of Jackson's "individual fans" (唯粉) feel that Jackson is being mistreated by the managing company (aka getting less publicity than the other two boys), thus they'd constantly protest online by making "proof" videos.
.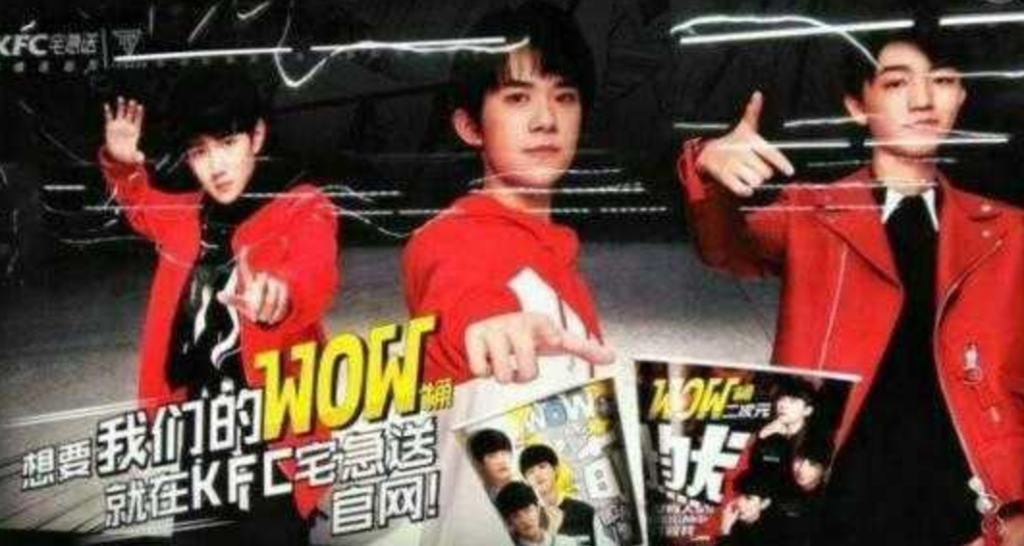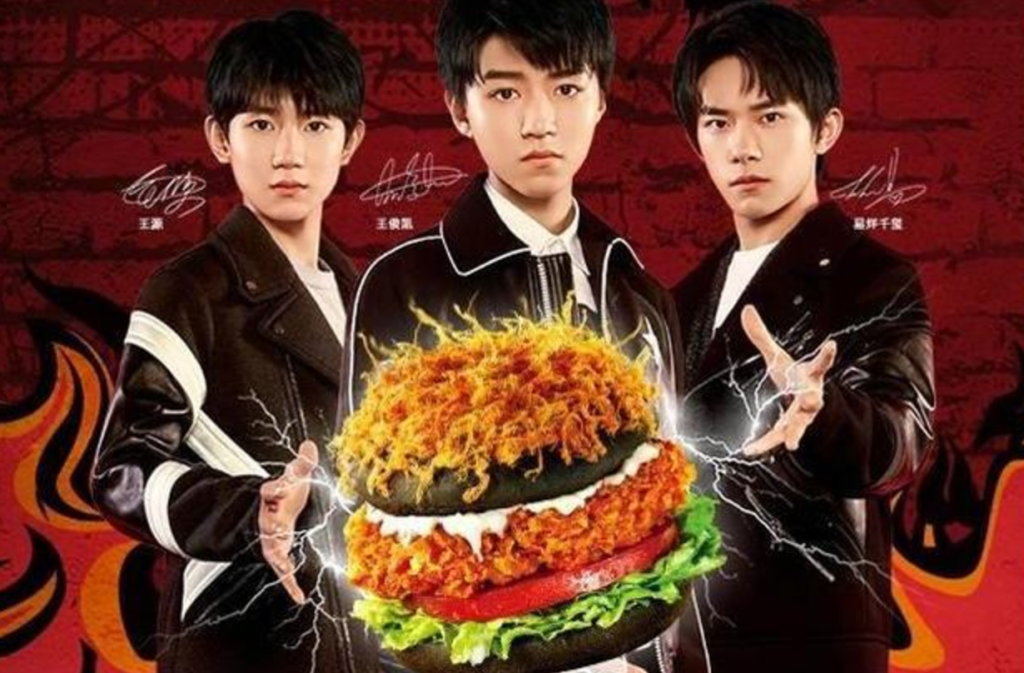 This summer, conflicts between the three members' individual-fans escalated into a PR crisis for KFC, the fast-food chain who just announced TFboys as their spoke person.
Here's what happened: after Karry's fans discovered the KFC posters featured Jackson, rather than Karry as the "center"(top pic), they were outraged and decided to launch an open "anti-KFC" campaign nationwide. KFC freaked out, changed the poster (bottom pic), and placed Karry back to the center position. Now imagine how Jackson's fans felt...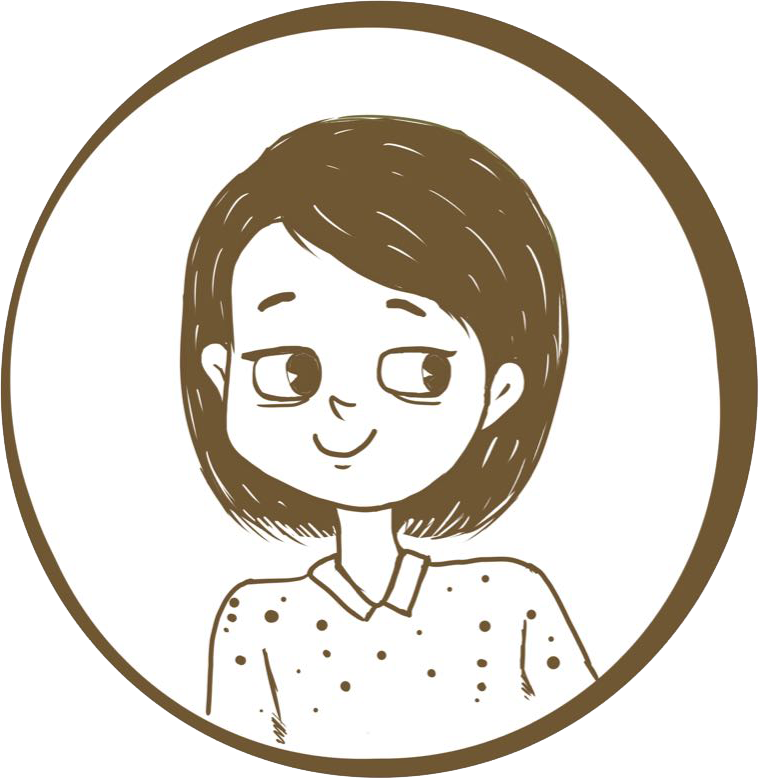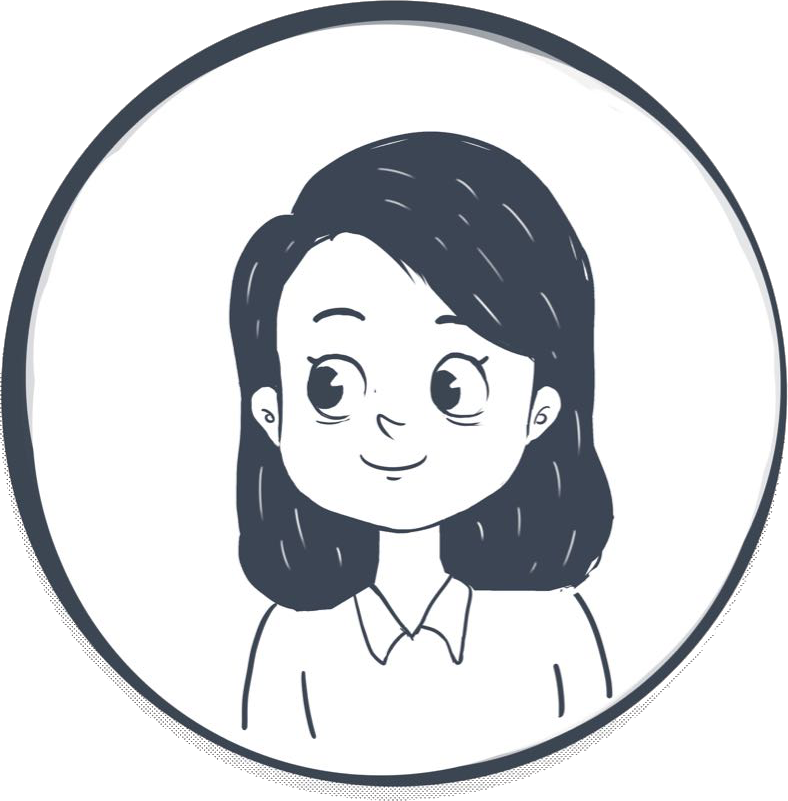 In last week's story, We mentioned two questions that stranded us while we conducted our TFboys fandom research: why so much love? and why love in such aggressive ways just for three little boys?
As we sailed deeper into the nooks and crannies of this fandom world, we stumbled upon stories after stories of which inspired us to reflect upon these questions through new thresholds: love might be an eternal confusion for many (and we all know there's no escape), for TFboys' fans however, their love is simple, potent, and practical in that it actually makes things. It makes them cheer, cry, laugh and chase after their idols, and more importantly, it makes them organize, produce (an incredible fact: 90%, if not more, of all the news articles about TFboys on Chinese medias are actually written by the fans themselves. PR companies are so, so last century…), create and do. Love makes them sociable, and with the help of the internet, they find each other and form a jianghu, a multi-layered ecosystem stuffed with well-established rules, norms and humanized relationships just like every human society on earth.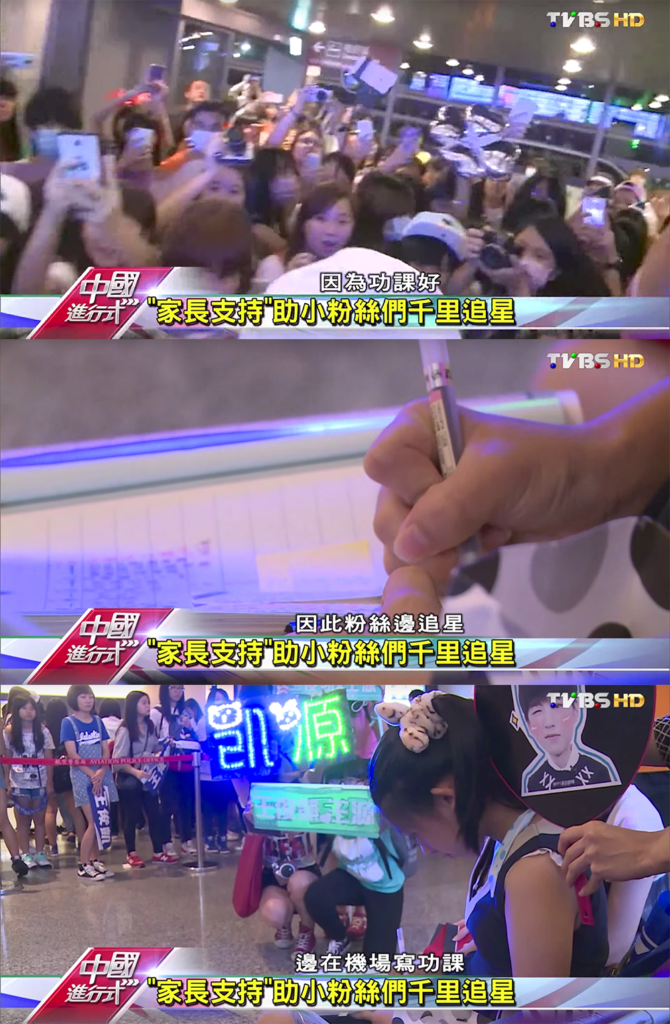 Taiwanese media reporting about fans doing homework while waiting for the boys at the airport. "My idols are working so hard in schools, so I have to work hard too."
.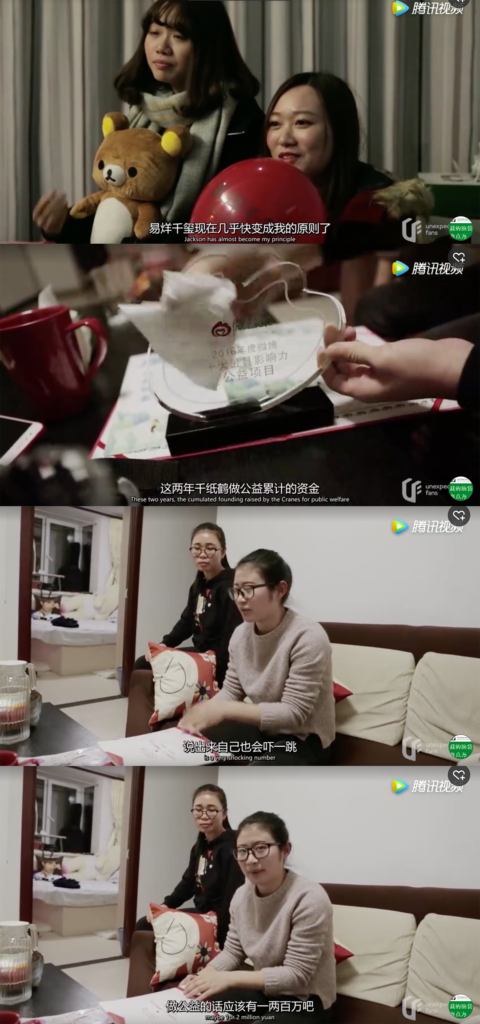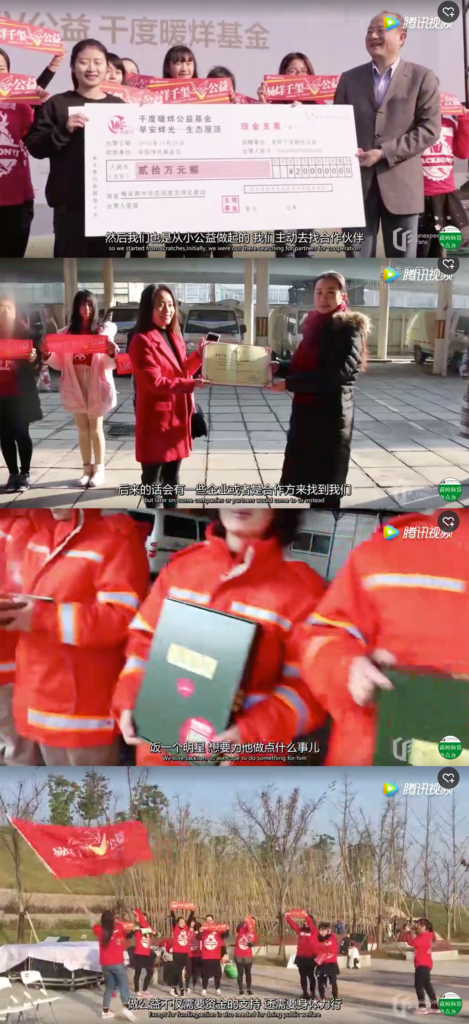 Jackson's fans discussing their self-organized charity projects: "over the past few years we've spent at least 2 million yuan in charity...when you love an idol, you want to do something for him, and to do good for the public welfare on behalf of him as well." 
.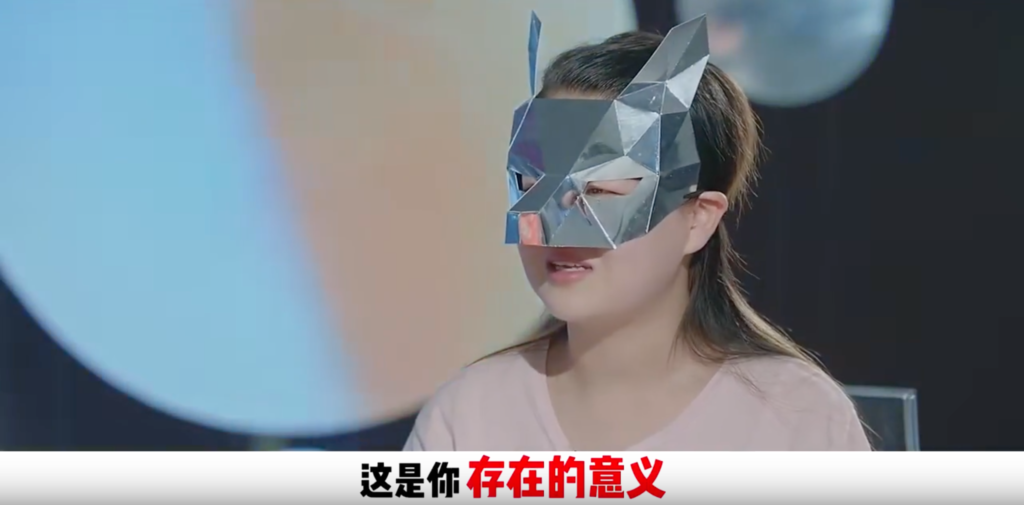 "This (loving TFboys) is why I live", says a fan.
-Have we covered all the stories in the Jianghu of TFboys' fans?
-Hell no.
-Have we rambled long enough to help our readers gain a better understanding about China's fans-driven, idol-making entertainment industry?
-Hopefully yes.
We had no idea we'd spend this much time digging on three Chinese boys and their fans, but we did, and we believe they are a story worth sharing.
Thank you for tuning in and see you soon,
xxxx,
Biyi and Yan
p.s-this morning, Karry's fans announced that they are going to send an ad banner of Karry into the universe as part of his 18th birthday celebration campaign. Watch out for idol Karry! whoever out there...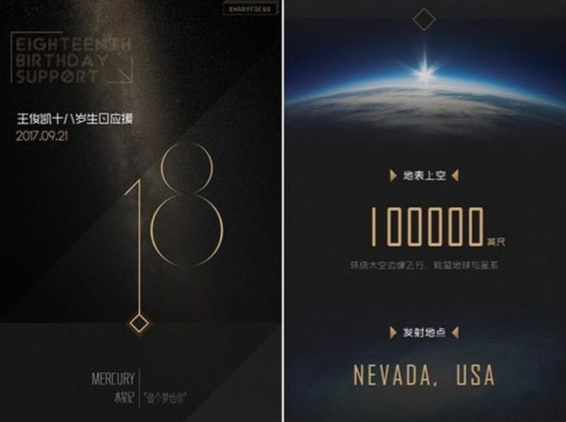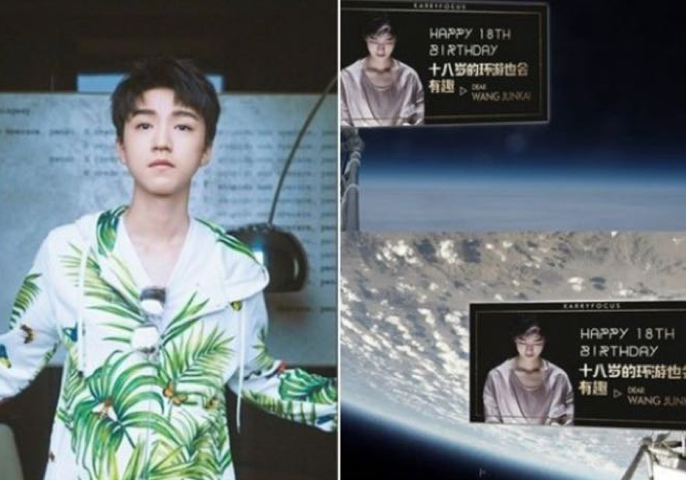 *Cover photo from: Vista看天下