Fleeing From The War-Torn Hometown, They Are Rebuilding Their Lives in Yiwu | China Deep Diver

Deep Diver is an Elephant Room column for stories that got lost in translation. Each week, we'd pick a batch of the most interesting and relevant content from an ocean of Chinese sources, translate and serve them to you.
It's almost like an buyer's boutique for Chinese content: Elephant Room does the sourcing, you sit back, read and enjoy.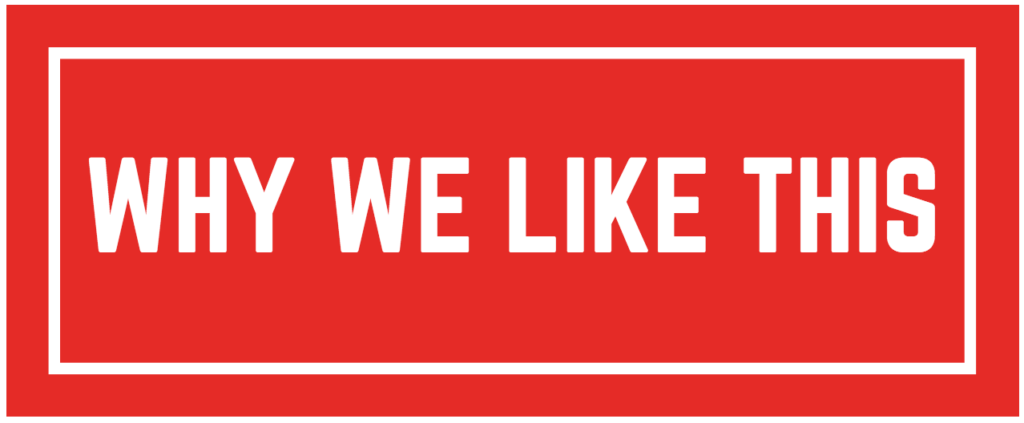 Yiwu, known as the China Commodity City, is now embracing a large number of businessmen coming from countries suffering from war. While they're changing themselves in order to integrate into the city, they're also shaping this city.
"Where are you from?" Ahmad hesitates every time before answering this question.
Ahmad comes from Syria, but he has been living in Yiwu, Zhejiang for 3 years. He is a foreign businessman, as well as a part-time actor.
As the biggest commodity market in China, Yiwu gathers more than 13,000 travelling merchants from over a hundred countries. Each year, about 500,000 foreign business people come and go.
Yiwu's government states that only last year, Yiwu had granted 9675 residence permits to people from different countries, mainly from war-torn countries such as Iraq, Yemen and Syria.
Like Ahmad, after the refugees moved to Yiwu, they received new opportunities, wealth and peace, as well as some isolation. While they're changing themselves in order to integrate, they're also shaping this city.
"International City"
From the map, Yiwu is no more than a small town in Zhejiang province. A town that's surrounded by mountains, without any access to a river or sea.
On the other hand, it is also the biggest commodity market in China, which includes the large-scale Yiwu International Trade Centre. There are 75,000 shops, selling more than 1,800,000 kinds of products, such as headdresses, toys, fake flowers, umbrellas, and other miscellaneous goods. A shop may only sale one type of product, say headdresses, but there may be hundreds of different of headdresses in the shop.
It's been calculated that if you spend 8 hours a day, staying at each shop for 3 minutes, you will still need more than a year to visit all of the stores in the Trade Centre.
When Ahmad was still living in Syria, he often heard relatives, who came back from abroad, talk about the eastern town, Yiwu. They would buy cheap zippers and clothes from wholesalers in Yiwu, then resell them in Syria. Ahmad's father followed them to start a trading company in Yiwu. Compared with the homeland devastated by war, Yiwu provides the richest commodity, far more opportunities, and a much safer life.
Because of the instability in Syria, Ahmad left home and went to Malaysia for college. When he first came to Yiwu at the age of 24, he was attracted by the small town's liveliness, looking at the streets packed with boxes and counters, he thought, "it's time to do a big one."
Today, he has launched an agency in Yiwu. The agency makes commissions from helping foreign businesses to order, purchase and deliver products.
He hasn't been back to Syria for 6 years. With the exception of daily video calls with his mother, he barely follows any news from Syria: "To start a new life, you must look forward."
The unstable situation in the Middle East has caused a massive number of people to migrate. Currently, the number of foreigners going to Yiwu continues to increase.
According to China's official statistics, from 2014 to 2016, the number of foreign companies in Yiwu increased exponentially, from over 600 to more than 1300 companies. There are also 1300 foreign business people who reside in Yiwu, who are currently adjusting to Chinese work culture within the city.
 "Let them feel embarrassed first."
 In Yiwu, registering a foreign enterprise takes three days at most. But other than simply launching a company, understanding the business logic here is the more important thing.
Ahmad spent three years differentiating between "one catty" and "one kilogram". But he still doesn't understand why Yiwu people focus on the price more than the quality of products.
When discussing product designs, foreign businessmen will give Ahmad the parameters and specifications, then sketch the design on a blueprint. On the other hand, when dealing with business people from Yiwu, the blueprint is replaced by a sheet of blank paper. Simply sketching a few lines is enough to design a box.
Compared to Ahmad, Ammar is much more experienced with Yiwu's way of business. Ammar became a Yiwu businessman after he immigrated to China in 1997. Here, he received his bachelor's, master's and doctoral degrees. When seeing foreign business people argue with Chinese business people, he would approach the foreigners and remind them, "You have to solve the problem in the Chinese way."
What is the Chinese way? Ammar gave an example: Once, his customer gave the Yiwu supplier 5000 dollars as the down payment, but a portion of the goods did not meet the expectations, and the supplier refused to bear the loss. As the agent, Ammar was stuck between both sides. He took the train from Yiwu to Fujian to visit the customer with some of Yiwu's local delicacies. Then the problem was solved.
"You have to let them feel embarrassed first," said Ammar, "then talk about the long-term cooperation sincerely."
Similar things have happened. When Chinese customers are not satisfied, Ammar would not say anything, instead he would treat them with a cup of tea or a decent meal. He explains: "Chinese people can resolve many conflicts at the dinner table."
In Yiwu, the way of thinking isn't as globalized as their way of trading products.
Mark recalls that he had interviewed an American doing business in Yiwu, the interviewee said that he found many English storefront signs in the commodity market are translated wrong. He felt the mistakes were very awkward, so he suggested the managers to send him a file of the English signs, so he could help to correct them for free.
But Mark had never received any responses. He was confused: "If you don't even have correct English signs, how can you provide good quality service?"
Then his friend told him: "What if the people who translated the signs are the owners' friends, correcting the signs would be like telling them to offend their friends."
Isolation
In order to show their gratefulness to people coming from different locations, Yiwu business people have a saying: "Customers are like dragons, no customers means no money."
But coming from a war-torn country has still brought Ahmad trouble.
He stated in an interview that he wanted to bring his mother from Syria to China. But after posting it online, some commenters told him to go back to Syria.
In Yiwu, Ahmad also experienced struggle in another profession: acting.
Besides his trading business, he works part-time as an actor and model. Because of his beard and the melancholy showing through his dark-blue eyes, when he first started acting, people always ask him: "Where are you from?" He would answer without hesitation: "I'm from Syria."
One day, his manager suddenly told him: "Can you not tell people where you're from?"
Ahmad was confused at first. But after he acted a few times, he came to an understanding that Chinese people choose foreign actors with a set of guidelines: blonde hair, green or blue eyes, pale skin and tall; it would be the best if they can speak English and Chinese. But language isn't as important, since voice-over is always available.
"It doesn't matter where you're from. Looking Caucasian is the important thing," Ahmad's manager said.
After a while, when Ahmad is casting, he would tell others that he's French and say something like "salut" or "comment ça va". "It's not like they can speak French," Ahmad said.
Sometimes he would feel uncomfortable doing this, but he interprets it as the Chinese saying "入乡随俗" (when in Rome, do as the romans do).
Death and Life
Ahmad is the type that desperately wants to fit in with the mainstream Chinese society.
On his first day at Yiwu, he met his girlfriend. In three years, he learned to use chopsticks, eat Chinese food, slowly changing his diet, and finally his Yiwu father and mother-in-law accepted him. Ammar and his girlfriend are planning to get married, then continue to live in Yiwu.
Yiwu's mature business environment is still appealing to him.
Mark is also very aware of this fact. He originally planned to choose a city in Zhejiang to research — to observe the foreign business people's situation in China. And Yiwu is the only city that has it best-balanced—no exclusion nor excessive attention. In Yiwu's market, he's no different from any other foreigners.
After doing his research, Mark published Yiwu, China. It mentioned many flaws of Yiwu, as well as confirming Yiwu's tolerance and gentleness.
As vice president of the Yiwu-Yemenis Chamber of Commerce, Ammar often receives calls for help from Yemen, saying that their relatives had been in accidents, or died from serious illnesses.
For Muslims, burying people after they die is an important etiquette for everyone, they hope to go back to their homeland at the end of their lives. However, it takes about 200,000 yuan to transfer one's remains, which isn't affordable for normal families. Therefore, Yiwu's chamber of commerce often organizes donations for transporting one's remains back to Yemen, in which Ammar plays an important role.
On the last day of April, after a busy week, Ammar took his two kids to play soccer on a mountain in Yiwu. Arabians love playing soccer, ever since the opening of an Arabian soccer class, Ammar takes his kids there every weekend.
His younger son is only three years old, born in China, goes to kindergarten in China, and likes to watch Chinese cartoons. He's wearing a yellow jersey, playing soccer with native Yiwu kids.
Generations and generations of "Ammar Juniors" are being born and raised in China, Yiwu has become their birthplace, and will be their new hometown.